From session musician to hotly tipped breakout star, we had a chat with Lola Scott about her ascendant rise and what plans the artist has going forward.
Having established herself playing as a session musician and providing writing and producing credits for others, emerging Sydney artist Lola Scott has emphatically made the leap into creating for herself.
Boasting a multi-faceted, interesting sound indie-pop sound that laced in synth-heavy melodrama, Lola has rapidly established herself an an artist to look out for, borrowing from the sounds and experiences that she has earned along the way, Lola now possesses an arsenal of sounds and styles that leaves her sound feeling thoroughly fresh and unique. Newer tracks like '4E Jobless' and 'i wanted to call her but i'm tragic and she's overseas (8 months)' just look to have scratched the surface of the monumental potential and appeal that the artist possesses, and with the imminent of her debut EP, we look set to find out a bit more about what the young artist has to offer. We had a chat with the exciting Australian artist to find out a bit more about her rise, and what we should expect to come from her.
Who TF is Lola Scott?
Who TF knows. I'm still figuring that out with every writing session or every time I listen to a game-changing album.
How long have you been making music?
I've been writing songs since I picked up my mum's old guitar when I was 8. I didn't get into production until I was 17. I started out as a classical guitarist but would always find myself getting lost in writing stories when I was meant to be practising.
Why do you make music?
I've always been a daydreamer & I feel writing music started out as an extension of that. I used writing songs as a way to procrastinate learning pieces for guitar exams. These days there's nothing I love more than collaborating in the studio. I feel like it's where I've formed a lot of my closest friendships.
What are your biggest influences?
More & more I am influenced & inspired by the friends who I am collaborating with. On the '1/4 life crisis' EP I collaborated with Oscar Sharah, Lukey G, Pat Byrne (all members of Mel Blue) as co-writers & co-producers. I also worked with Lewis Clarke (Mel Blue) who directed two of the music videos. Another big influence at the start of my solo project was Joel Quartermain (Eskimo Joe) who re-sparked my love for production & taught me how great collaboration can be. He co-wrote & co-produced the single 'One Time (Last Night)' which is coming next. Last but not least I had the pleasure of working with my gal Abby Bella May on the EP track 'Jogging Shoes'. Writing with acoustic guitars on a couch mid chit chat will always be my favourite way to write music.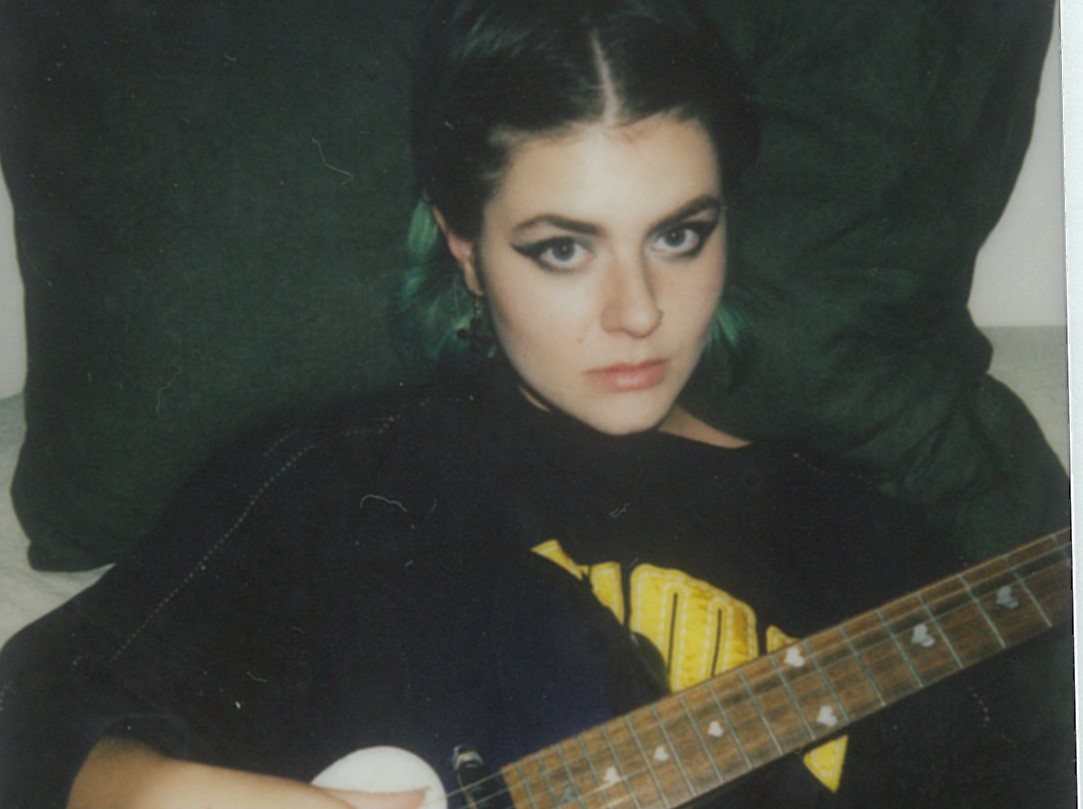 What would you say has been your best moment so far?
I recently did some stripped back shows where I had 3 backing vocalists performing with myself & my guitarist Ryan. This felt super special to perform the songs as they were written with just guitars & vocals.
How would you describe your sound to somebody unfamiliar with it?
Organised chaos disguised as alternative pop,
What's your dream "I've made it" moment?
My home town Bowral is currently known for a famous cricketer. I'll know I've made it when Bowral becomes known as the home of Lola Scott lol
Either that, or headlining The Enmore Theatre (a heritage listed venue I walk past almost everyday)
How have you found your journey from being a session musician to the Lola Scott that we know now?
I've learned so much from everyone I've worked with. I'm also super grateful to have experience touring & performing on stage before I was performing as Lola Scott. I think writing & performing different style parts for different genres is how I have formed my own sound. I also learned how to play keys a lot better from playing them on tour when guitar had always been my main focus prior to being a session musician.
We can't wait for the release of your debut EP ¼ Life Crisis, what can you tell us about it?
This EP is a personal reflection on a strange transitional period of my life. I wasn't really sure how it would come together & just wrote what I was feeling as the time but I feel like that adds to the genuine chaos of not knowing what was going to happen in my life next.
And finally, who is your biggest fan right now?
My uncle Daniel is always asking when the next release is & playing my music on repeat to his art classes. My cousins (his kids) now request Lola Scott every time they hear music.