We had a chat with emerging New Zealand dance-pop artist LOVETA following the release of her electric debut single 'More Than Fun'
With the release of her enthralling debut single 'More Than Fun', emerging New Zealand artist Lauren Marshall, better known as LOVETA, is someone who has immediately established herself as an artist worth keeping a keen eye on. Packed full of exciting, earth-shattering moments, both thanks to it's effortlessly dancy atmosphere and the artist's belting, larger than life vocal performance. The track feels both unmistakably modern, but also like a love letter to funk and disco sounds of the past, creating something that feels distinctly her own, but with enough of a nod to her influences to feel refreshingly familiar, oozing with commercial appeal.
'More Than Fun' is a track that feels destined for radio stations and dancefloors around the globe, an immediate statement of intent from an artist who has come out of the blocks firing on all cylinders. We figured that we would get in on the LOVETA train at the earliest possible opportunity, so we caught up with the artist for a chat about her influences, her journey, her vision for her sound, and what else she has planned going forward.
Who TF is LOVETA?
I'm a dance-pop artist based in Christchurch, New Zealand. I love all things funky, retro, and nostalgic, and like to bring classic sounds to modern music.
How long have you been making music?
I've been writing music since I was young, but have only really brought those songs to life in the last year or so. I've spent a long time performing on stage and singing other artists' music, and finally felt like the time was right to share my own songs with the world. Having that live performing experience and being exposed to different genres was really valuable in helping me craft my unique musical tastes and vocal stylings which I'm super grateful for. I'm also really happy that fate brought my amazing producer/collaborator into my life and we were a great creative match!
Why do you make music?
Music is the truest form of expression for me – It's the most natural thing and it's stuck with me consistently throughout my life. Being able to share a part of myself in a completely authentic way is such an amazing feeling, and such a cool way to connect with people on a big scale. I'm not much of a talker to be honest, but when I step on stage and perform my own music it's like all barriers are broken down and everyone is right there with you in that moment sharing the same experience – it's something special!
What are your biggest influences?
My biggest and earliest influences are funk and soul artists such as Etta James, Aretha Franklin, Earth, Wind, and Fire, and Stevie Wonder. That's the music I connect to the most, and I think it's really shaped me as a vocalist in a big way. I used to listen to Whitney Houston's 'Whitney' album on repeat as a child, and try to replicate all of Christina Aguilera's crazy vocals that I would hear on the radio. Most recently I've had a disco revival moment, and have been inspired by Kylie Minogue's 'DISCO' album, Dua Lipa, and Silk Sonic's most recent work. I have Harry Styles on repeat right now too, so it's a bit of a mix!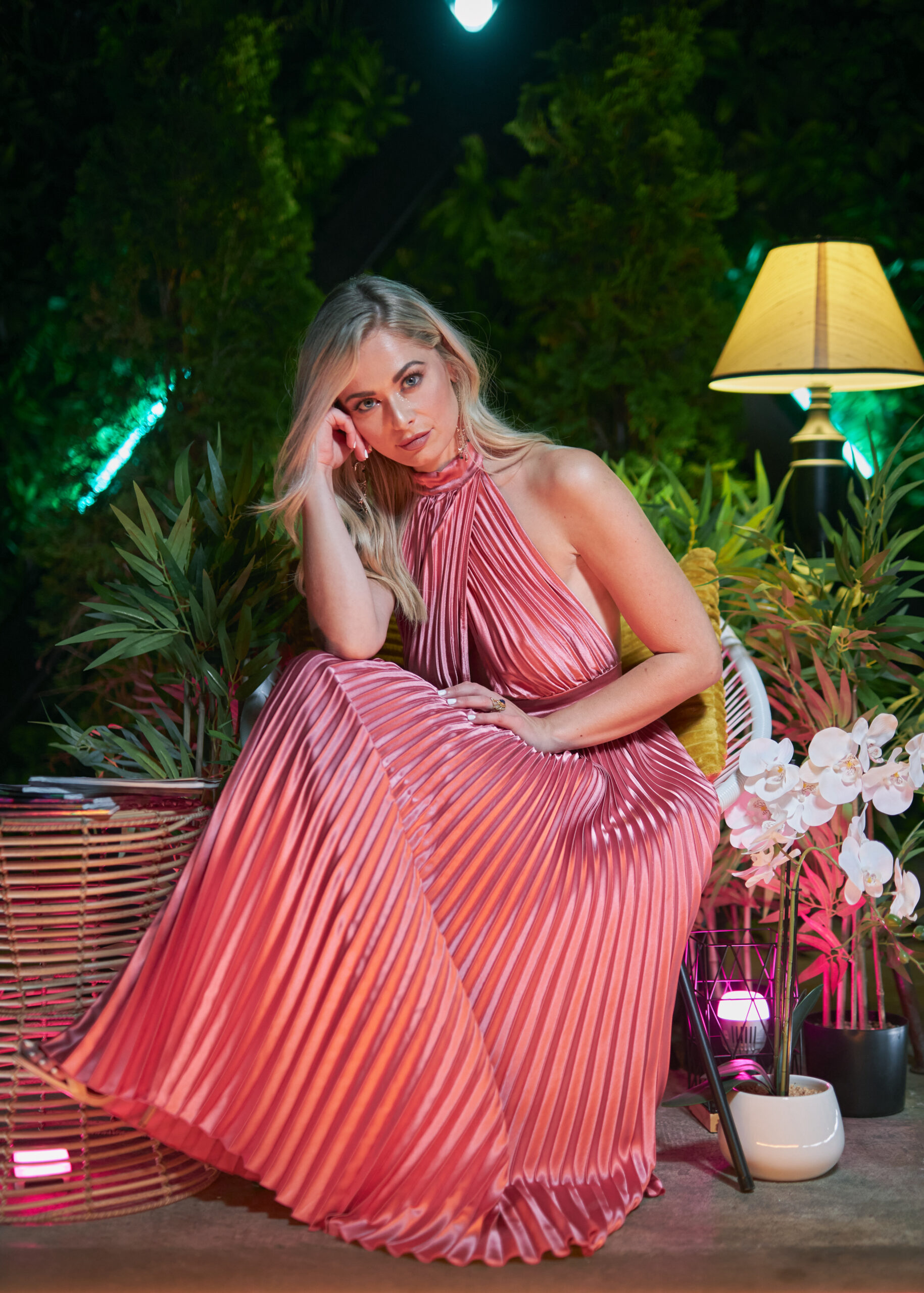 What would you say has been your best moment so far?
Writing and releasing 'More Than Fun' and seeing the amazing reception it's gotten worldwide so far is HUGE for me! Hearing it on the radio, seeing the music video played on TV, and incredible press exposure, it's been overwhelming. This is my debut track, and I tried not to have any major expectations but I've been so pleasantly surprised with the love I've received. So it can only go up from here!
How would you describe your sound to somebody unfamiliar with it?
I would describe my sound as modern dance-pop with a funky retro flavour, and some of R&B and house elements thrown in!
What's your dream "I've made it" moment?
That would have to be playing a major international music festival and booking a worldwide tour. Winning a Grammy would be pretty major too!
We love your new single 'More Than Fun', what more can you tell us about it?
Thanks so much! It's a soulful, nu-disco inspired dance-pop track with an energy reminiscent of past-meets-present. With pumping basslines, funky guitars, and elaborate vocals, I wanted to create a song that reflects where I'm currently at as an artist, and pay my respects to the greats of 70's disco and funk.
The song is a celebration of life, love and freedom – for the nights you wish would never end and anything could happen. It's a cheeky and playful expression of meeting someone on the dance floor, sparks fly, and you're ready to see where the night takes you!
What else do you have planned for the near future?
I'm currently working on my debut EP set to be released in the next few months, so getting ready to drop some more music, and gearing up to play as many live shows as possible!
And finally, who is your biggest fan right now?
My friends and family have been super supportive of my musical journey, as well as my partner and musical collaborators. My flatmates love the song too, and seem to have it blasting whenever I'm home, so that's fun!