Following the release of excellent new single 'Let Go', we caught up with Glasgow's Lucia & The Best Boys to find out a little more about one of the UKs premiere emerging acts.
Lucia & The Best Boys are an act that embody the idea of change and growth for the better. Marking this latest era for the outfit with a name change (from Lucia to Lucia & The Best Boys), and introducing guitarist Dillon Squire to the fold, the band are not one to shy away from change and experimentation in order to progress forward.
The latest evidence of this lies in latest single 'Let Go'. The track sees the Lucia & The Best Boys delve into a more heartfelt and emotional direction as they slow things down for the haunting new single. Spearheaded as ever by the powerful and all-encompassing voice of frontwoman Lucia Fairfull, 'Let Go' is testament to the range and nuance that the outfit possess. We had a chat with Lucia & The Best Boys to find out some more about the new single and the ride that the band have been on until now.
Who TF are Lucia & The Best Boys?
We are a four piece band from Glasgow.
How long have you been making music?
We've all been making music individually in different bands for, and all eventually crossed paths through the Glasgow music scene, we've been this band for around 4 years.
Why do you make music?
We're all very creative people, if we didn't make music we'd probably find some other very pretentious way to say what we think; and nobody wants that.
What are your biggest influences?
There's such a broad range of things that influence what we do, that don't necessarily shape our sound. The 80's is our forte and artists like Madonna and Stevie Nicks have had such an impact on us. We're always influenced by the people around us as well, Glasgow is such a great place to be creative.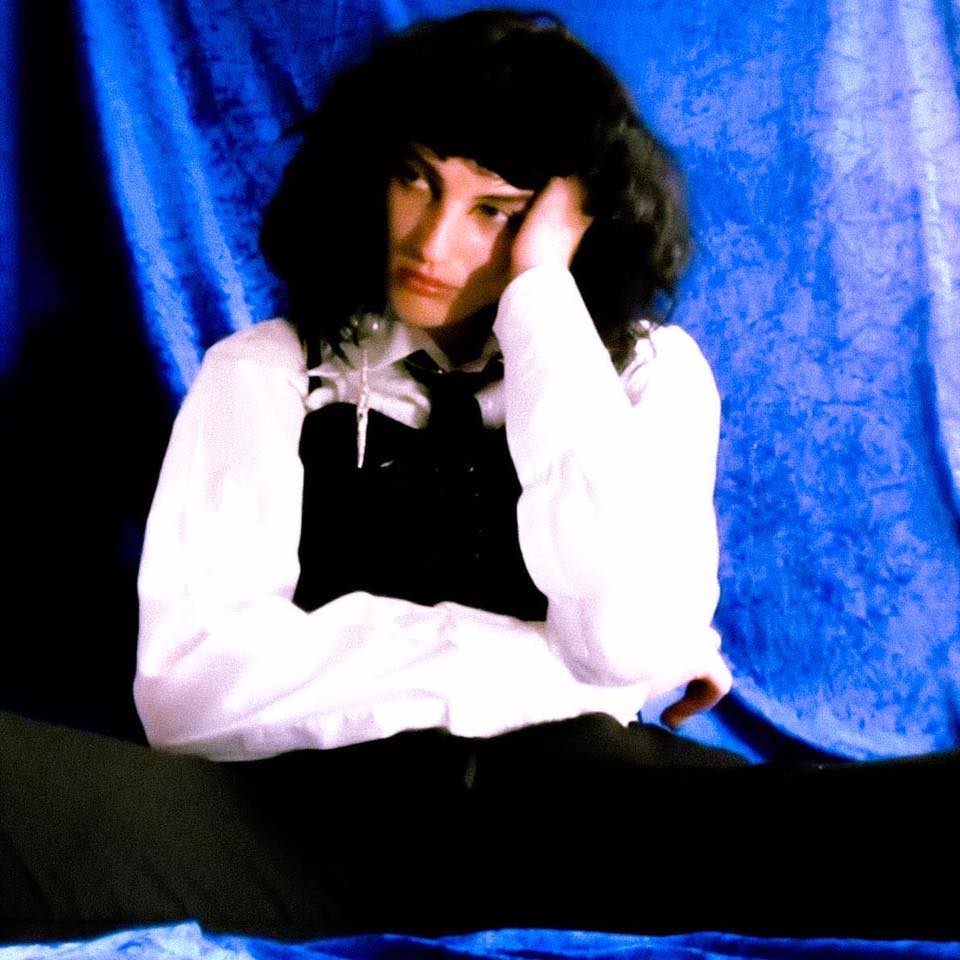 What would you say has been your best moment so far?
I think we all agree that playing All Points East on the same day as both Nick Cave & the Bad Seeds and Patti Smith was a definite highlight. Getting to see and meet two of our biggest inspirations was a surreal moment and felt like we must be doing something right!
What do you want people to take away from your music?
People will always attribute their own meaning to any form of creativity. There's a certain kind of beauty in not over complicating things; getting my point across but also allowing people to relate and fit anyone's own narrative.
What's your dream "I've made it" moment.
I don't know if I have one of those yet as I'd like to think the sky's the limit!
We love your latest single 'Let Go' and its video, what more can you tell us about it?
The released recording of 'Let Go' is the original demo, it was never re recorded, not only because we couldn't during lockdown but also because we didn't think there was any way for me to re do it with the same feeling, as when I sand the demo it was all very present to me at the time.
How do you think you've evolved and grown since the release of Best Boy in back 2017?
I think letting go of the idea that we have to maintain a certain 'sound' has really allowed us to not hold back from trying new things and taking things in a different direction. I want to have the freedom to try whatever I feel, I think that's what being creative is about.
And finally, who is your biggest fan right now?
Nae clue.
'Let Go' is available now.