We had a chat with the rising Calgary artist following the release of her exciting debut single 'out of the city'
Emerging Canadian folk-pop artist Maclayne is just in the formative stages of her artistic journey, but already has shown plenty of signs that her powerful, raw sound is set to prove fruitful and provide legions of immersive and endearing releases from her.
On her rousing and anthemic debut single 'out of the city', the exciting artist does a great job of showcasing the thoughtful and personable nature of her immersive, story-driven sound. Sincere, raw storytelling is something that we should come to expect from the artist as she develops her sound and narratives, and this first release seems to be just a glimpse of what she is capable of. We love 'out of the city' and the thought-provoking, distinctive appeal of Maclayne and her sound, and have had a chat with the artist to find out a bit more about her, her plans for the future, and how she looks to expand upon and her impressive debut release.
Who TF is Maclayne?
That's me! I'm an independent singer-songwriter from Canada, creating fearlessly authentic and honest folk-pop music about my journey through life, and all the feels that come with it.
How long have you been making music?
I wrote my first song when I was 15, after my cousin (who's a producer in LA) told me to come down and record something. I wanted to take advantage of his offer, but I hadn't written any music. So I sat down at my piano and just made something up. I discovered my love of writing through that experience and have been doing it ever since.
Why do you make music?
My best writing happens when I need to process something that's happened in my life. I'm very sensitive as a person, and I take a lot in. Sometimes it gets really clogged up inside my brain, and I get overwhelmed. Music is the best way to process and make meaning of my experiences, and let out my emotions. It's cool that when I pour my heart into a song, it can help other people to feel and process what they need to as well.
What are your biggest influences?
I adore Florence Welch (Florence + The Machine) for the way she expresses herself with complete abandon, both in her writing and performance. The energy and emotion she brings to her art is what I aim to do. My biggest lyrical influences are Noah Kahan and Hozier. Noah Kahan for the way he conjures a feeling by describing simple details from everyday life, and Hozier for the way he sees the world through such a poetic and spiritual lense. I aim to do both in my writing. I'm also loving Lizzy McAlpine these days, for the emotional contrast she creates in some of her music: quiet moments lead to big crescendos. I love to take listeners on a journey like that.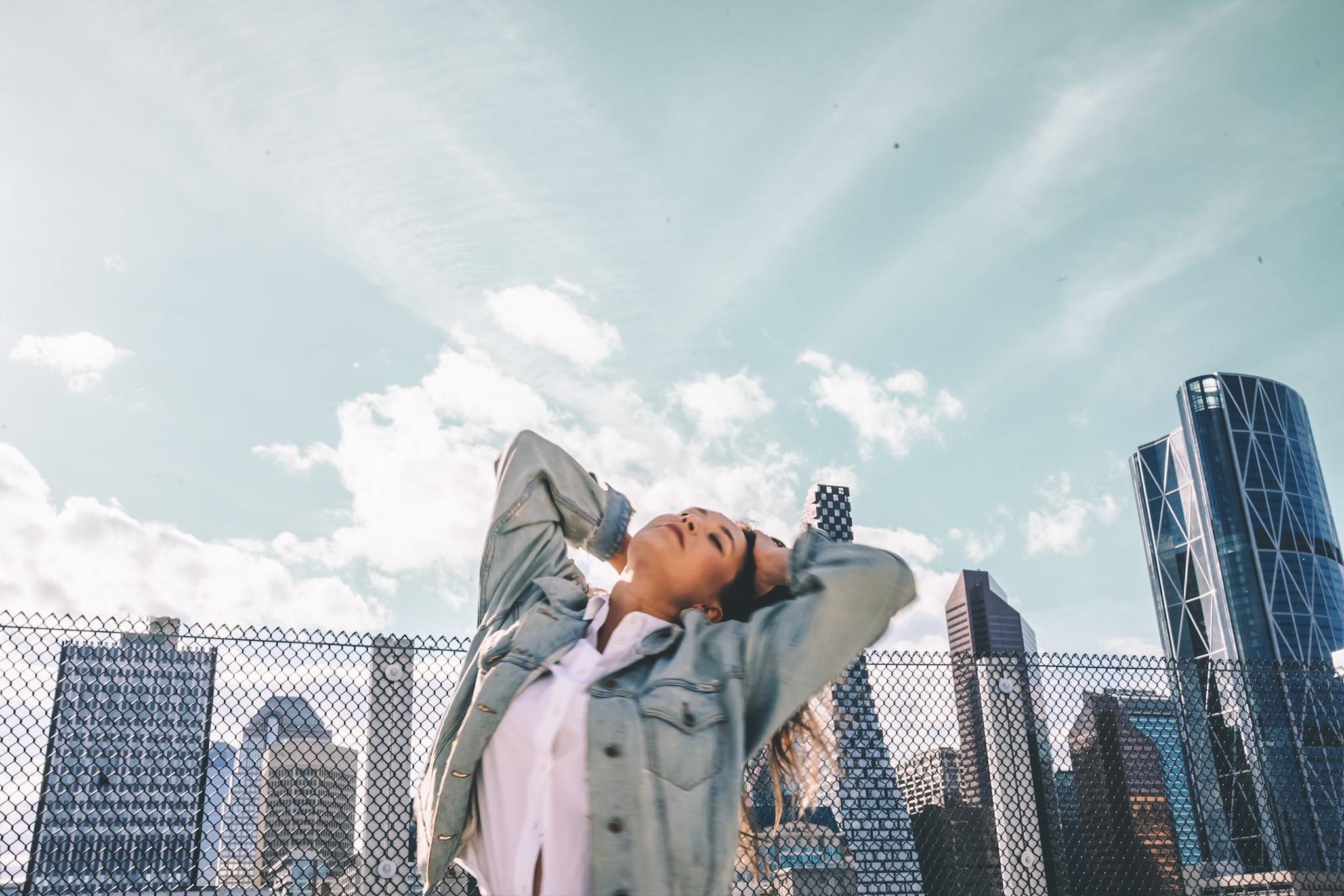 What would you say has been your best moment so far?
My favourite moments so far have been during live performances. I recently wrote this song with a sing along part. I performed to a crowd of about 50 people, and had them all sing it while I improvised on top. It's those moments, when it feels like I'm connecting heart to heart with an audience, that leave me feeling high for days. Nothing beats it.
How would you describe your sound to somebody unfamiliar with it?
Mostly acoustic instrumentation, catchy poppy melodies, emotive, dramatic, deep and contemplative lyrics…. and somewhat reminiscent of a disney movie soundtrack.
What's your dream "I've made it" moment?
When I set out to pursue music, I promised myself I'd remain unattached to a result and just see where the journey takes me. So I guess I already feel like "I've made it"… just because I'm here, I'm alive, and I'm making music that I love. It's already done. But if I haaaad to pick… I think it would be really damn cool to have an audience in a big arena sing my lyrics back to me. Duh.
We love your new single 'out of the city', what more can you tell us about it?
I'll tell you about the experience that inspired it.
After finishing my bachelors degree in Music Therapy, I was immediately hired by my internship site. It was great news – how awesome to have a job in my field right after finishing school! As the weeks passed though, I realized how burnt out I really was after going to school for … 17 years straight? No wonder eh. I started to see the world around me in a really negative light. I'd worked so hard for so long, and finally finished, and this was it? It seemed like the only thing that mattered was making money, so you could pay your rent, eventually own a house, pay for the car you need to get to your job, and one day, if you did that enough, you could get a nicer car, and a nicer house, and on and on and on. It all started to feel really pointless to me, and I was craving a deeper meaning and purpose for my life. I felt trapped, and just wanted to run away. From that experience, "out of the city" was born.
What else do you have planned for the near future?
I'm releasing my first record – it's called "off the deep end". You know how I said above that I wanted to run away? Well, I did it. I sold everything I owned, left my life and relationships in Vancouver (where I went to school) behind, and set out to Nicaragua for six months, where the only plan was to have no plan, and see where life would lead me. The record was written during that trip, and tells the story of it all. The song I just released,  "out of the city" was the first chapter of that story. I'll be continuing to release the record song by song, chapter by chapter. I'm really excited to continue telling this story.
And finally, who is your biggest fan right now?
Probably my partner, Seamus, who sits in the front row at my shows and sings every word along with me.