We had a chat with exciting emerging artist manic pixie following the release of two stellar debut singles
manic pixie is an artist that has emerged out of nowhere to become one of our favourite emerging acts of 2021.
The Algerian Las Vegas native had us hooked with release of her stirring and brooding debut release 'they should be terrified of you', a track demonstrating a poise and a calculating and haunting sense of atmosphere far beyond her 19 years. She has now followed up on it with 'beautiful words', a more carefree and laid-back track that showcases more of the artist's talents and previously unseen shades to her sound. The track takes some manic pixie's favourite pieces of literature and brings some carefully chosen quotes to life in a way that feels candid and effortless, making for a wonderfully crafted track that pays homage to the art that has inspired it. We had a chat with manic pixie to find out some more about one of the best kept secrets in emerging music.
Who TF is manic pixie?
Currently, I'm a nineteen-year-old Algerian singer-songwriter who makes music in her bedroom, but who knows what I'll be tomorrow!
How long have you been making music?
I think my hyper fixation on music has been a constant thread in my life, but I never began taking it seriously until later in high school. I've always been a writer, but it's hard to find an outlet for short stories to be read. If I put them in the form of a song, however, there was suddenly an audience for the stories I created.
Why do you make music?
Music is one of the few things in my life that I don't derive instant gratification from. The whole process from beginning to end is something that is always intentional. As someone who grew up on the internet and became essentially affixed to the easy validation of social media apps, music is a safe haven for me mentally; a way for me to break out of my daily mind-numbing patterns. Rhythm, cadence, and the placement of lyrics are something that is felt as much as it is thought, which makes me feel in tune with my brain.
What are your biggest influences?
Currently, I'm absolutely obsessed with Noah Kahan and Billie Marten, who both are so melodic and visionary in the way that they compose their music and construct their lyrics. When you listen to their songs, they evoke such specific emotion that it feels as though it could never be communicated as perfectly as it was by their hand.. Billie Marten's vocals always sound like a whisper in your ears and Noah Kahan's lyrics always seem to know exactly what you felt and what you thought.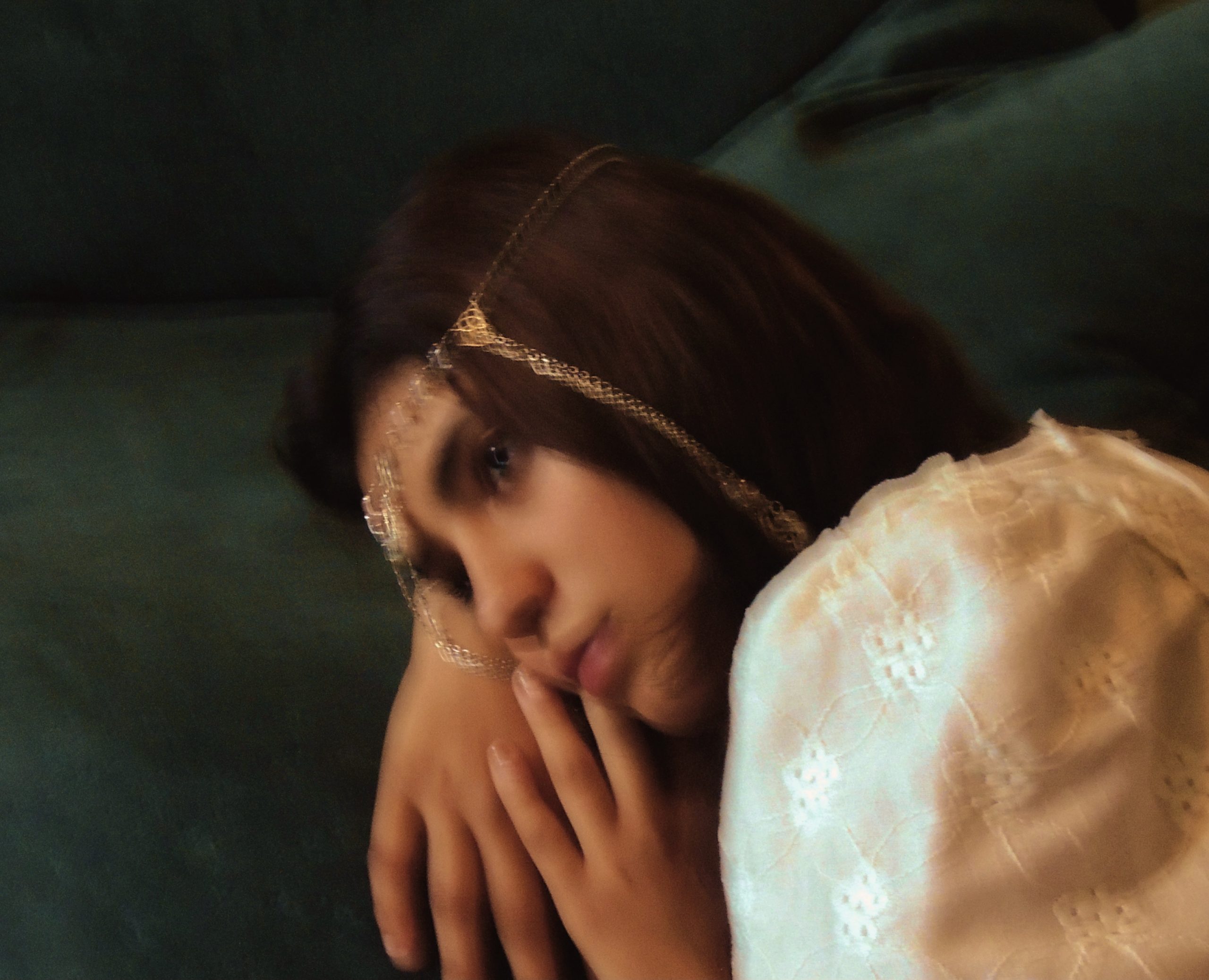 What would you say has been your best moment so far?
 Since this is only my second release, I haven't had a lot of best moments, but so far, it was my very first release day when I saw the culmination of my work brought directly in front of me. I genuinely thought that if I released something it would be something that people would have glossed over. I was proven wrong because, for that entire day, my social media was flooded with genuine love from people who I thought would have judged me. That kind of validation fueled my confidence in my next single, "beautiful words".
How would you describe your sound to somebody unfamiliar with it?
My songs sound like an acapella group that discovered surf rock and are very desperately trying to emulate it (but not completely understanding what makes surf rock what it is).
What's your dream "I've made it" moment?
I'm sure this is cliche, but I've heard many famous artists talk about the moment where they look out into the crowd and have a moment of jamais vu and being overwhelmed upon seeing a crowd repeat their own words back at them. Just to know that many people took out enough time food me to know my words is a comfort I'll take to my death bed.
We love your debut releases ' They should be terrified of you' and 'beautiful words', what more can you tell us about them?
'They should be terrified of you " was essentially my version of dipping my toes into the water. I'm someone who deals with a lot of insecurity, and so I felt that if I didn't realize something, I would never release anything. The track was originally an interlude idea for an ep idea that will never come to fruition. I thought that because it was soft and lulling it would be the perfect introduction track for me. "Beautiful Words", however, is more a story about someone who can't communicate their wants and resorts to escapism. To illustrate that, I used quotes from literature-based media In both the chorus' of the song, The first is "by you I'm undone", pulled from Holly Black's The Wicked King, in which a character professes his love. The second chorus quotes the Pride and Prejudice film "incandescently loved" referencing the love profession in the last scene.
What else do you have planned for the near future?
I have a couple more songs I plan to release, but honestly, I'd love to perform at least once. Performance is what I spent most of my childhood occupied in and I'd love to get back to my roots and join in on a show or go gigging sometimes!
And finally, who is your biggest fan right now?
I definitely have to give props to two fellow artists and biggest supporters who have honestly been so encouraging and affectionate since they first entered my life: Carlo Erin and Charlie Mac. It's honestly surprising how much enthusiasm they've each contributed in reference to my music and there has never been a time where I ask for help and neither has stepped up to the plate. I'm so flattered that despite their enormous musical talents, they decided to take time out of their day to uplift me. They, among so many artists I found through social media, have helped me find a place in the music industry. I genuinely hope that we continue to be friends and colleagues in arms for years to come.