Following the release of her emphatic debut music video for 'In Between', we had a chat with Canadian alt-pop powerhouse margø
Over the last year or so, Canadian born margø has been blessing us with her fiercely unique and defiant alternative pop sound. In a genre that is clustered full of tracks that are colourful and catchy by nature, the artist has crafted a niche for herself with her wildly vibrant soundscapes and intense and unapologetic approach to candid and empowering songwriting. The result is a sound that feels widely accessible with a razor sharp cutting edge, impossibly melodic yet possessing unprecedented power.
2020 has seen margø release her first music video, putting visuals to her colossal debut single 'In Between'. To celebrate this landmark moment for the artist we caught up with margø to find out a little more about the artist behind the art, and hopefully turn one of our favourite upcoming artists into one of yours.
Who TF is margø?
I'm a Canadian based songwriter and musician creating alt-pop music under the artist name margø! I've been surrounded by music my entire life, and I often find inspiration from the rock music I listened to throughout my upbringing. I have an immense appreciation of how music has the power to bring people together, it's this beautiful universal language we all speak – and my love of music led me to want to create my own. I've always wanted to create music with a purpose, and I've tried to embody that by writing songs with the themes of self worth, empowerment, and the importance of loving oneself.
How long have you been making music?
I've been involved in music for a really long time – and I started playing in bands throughout highschool and university. I really learned a lot while playing in those bands and it led me to figure out exactly what style of music I wanted to create for myself as an artist. I wrote "In Between" in the summer of 2018 and started working with producer Robbie Townsend to build a demo for it that following September – and there was no turning back from there!
Why do you make music?
Making music has always stemmed from my absolute love of music. I know it sounds cliché, but listening to music from my favourite bands has really gotten me through some rough times, and writing and singing music have always been an outlet for me. Music is a way to express myself and my emotions – and sharing my music has allowed me to connect with others in such a wonderful, personal way. Every song I write feels like a little piece of me, and I really love sharing that with others – especially if it evokes some sort of emotion while they listen to it.
What are your biggest influences?
I'm such a fan of music in general – I feel like every song I write has been influenced by a different band or style of music that I'm currently listening to. All around, I think my admiration for the band Bastille and their music is the first thing that really made me want to be a musician. However, as an artist I think my biggest influences are Bishop Briggs, grandson, and K.Flay. I am SUCH a big fan of Bishop Briggs – her stage presence is incredible, her message and her music are so powerful, and her voice just knocks me over. I love grandson's style of music, I grew up around rock music and I really love how he infuses rock with more modern electronic stylings. And I think K.Flay is an incredible lyricist and songwriter and all around artist –  I would probably die if I ever got to write with her one day.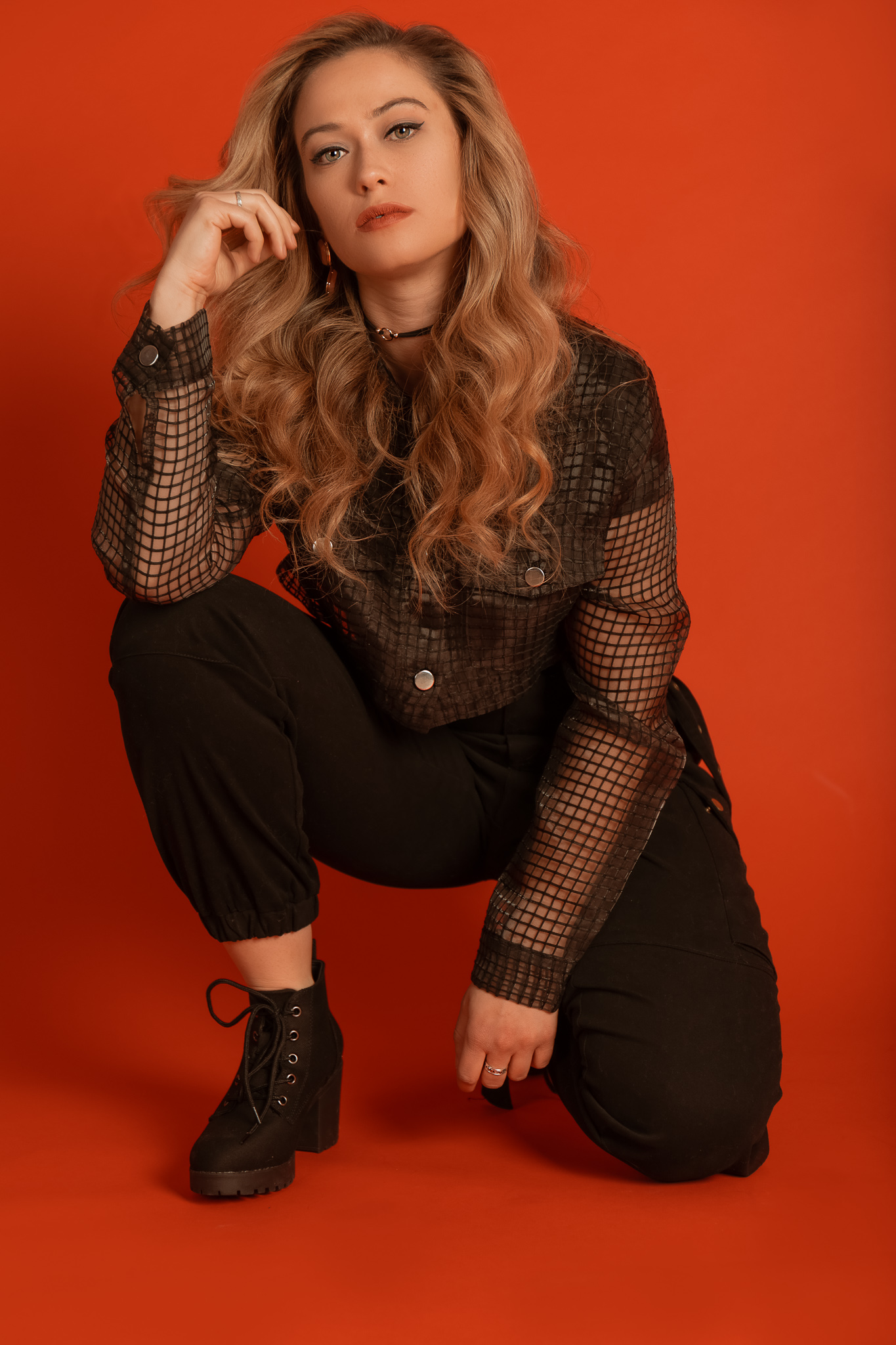 What would you say has been your best moment so far?
This is a tough question!! Starting out as an independent artist, I really went in with no expectations and really wasn't sure if anyone would listen to my music. Every little milestone has always felt huge to me! When "In Between" hit #1 on Hype machine I think that was a big moment because I had been familiar with that site for so long, and honestly couldn't believe my song had even charted. However, I think my favourite moments are honestly when people share and support my music – I've been so incredibly lucky to have so many wonderful blogs and listeners support me on this journey, and it always makes everything feel so worthwhile.
How would you describe your sound to someone unfamiliar with it?
I always feel like my music covers such a range of sound that it's sometimes hard to classify – but I generally tell people that it fits under the category of "alt-pop". If you like edgier alternative music with heavy bass tones, rock stylings, and pop writing – I'm your girl. I love to write music that you can connect to emotionally, but also music that makes you want to get out there and kick ass (in a good way).
What's your dream "I've made it" moment?
This is tough!! I think about this a lot!! I have two that I don't think I could choose between. The first is being able to play a set at Osheaga music festival in Montreal – I've been going to Osheaga for YEARS and have always dreamed of what it would be like to play up on those stages. That festival has such a fond place in my heart, and I think on a personal level I would be so incredibly excited to play my music there. The other absolute biggest dream moment for me is being the musical guest on Saturday Night Live – I love that show so much and have seen so many of my favourite musicians play there, and would probably have a heart attack if I ever got to be part of SNL.
You're quickly getting a reputation for crafting empowering and memorable yet often quite unique sounds, what is your process for putting tracks together?
When I write a song I think I usually know what I want it to sound like, or at least have a general feel for what I want the song to become. I'm so fortunate to work with Robbie Townsend, he's an incredibly talented producer and is always so on board with every idea that I have. I'll bring in a finished song, and we usually start with 8 hour sessions of sitting in his studio crafting the production from the ground up – and he puts up with a lot of "can we make that part sound weirder" requests from me. We've become a great team and he really understands my style of music, honestly I don't think any of my songs would be what they are without him. I've also been so fortunate to work with Randor Lin as a co-producer and recording engineer out of Velveteen Audio, he always brings a fresh perspective to my music and I really couldn't do this without him either. I really am so grateful for them both, they're the best team.
You just released your very first music video for your track 'In Between', how did you find the experience?
It was so much fun to create!! I think this was a big milestone for me – visual art contributes so much to the experience of listening to a song, and I'm so happy to have a video that I think really conveys the feeling and emotion of "In Between". I worked with filmmaker Michael B MacDonald to create this video, and he really made it better than I ever thought my first music video would be. I think Michael really understood who I am as an artist and did a great job of capturing that in this video – he came into this project with so many great ideas and really nailed it on the delivery.
And finally, who is your biggest fan right now?
My mom. Always.