We had a chat with the emerging northern artist about his upcoming plans and thoughtful new single 'Sorry'
With just two releases to his name having emerged earlier this year, Wigan singer-songwriter Maxwell Varey is already doing a great job of carving out a name for himself with his thoughtful and immersive indie rock sound, showcasing a real ambition and sense of adventure within his writing and soundscapes.
The second and most recent single from the artist is the brand new 'Sorry', a track that boasts soaring melodies and a raw-edged cathartic sound and style that feels universal and engaging. The track explores the interchangeable nature of relationships and the seemingly endless barrage of empty apologies that we send and receive, and the forgiveness we offer people just in order to avoid conflict. The track has a really nuanced and thought-provoking appeal throughout that just adds to the gravity of the Maxwell's energetic and vibrant sound, providing it with a multi-faceted charm and appeal. We love the new release, and thought we'd have a chat with the rising star and find out some more about his background and his plans as an artist.
Who TF is Maxwell Varey?
I'm a 20-year-old normal northern lad making tunes out of a storage container studio in Wigan and I'm completely fully obsessed with making music that I love and fills me with emotion.
How long have you been making music?
I've been making music for as long as I can remember really. I picked up the guitar at about 7 and when I became really invested after falling in love with music by my favourite artists, that's when I found my passion and inspiration for writing and producing. I think I was about 11 when I downloaded Logic Pro for free off a dodgy website and jumped into the deep end and I've never turned back since.
Why do you make music?
Honestly I don't know, I think I've been put on this planet to do it to be honest. Without being completely cringe haha! But yeah, it's an instinctual thing and my whole life and thought's are completely dedicated to it. Everything points in the direction of the next song, the next idea. Without it I don't think I have anything else.
What are your biggest influences?
I'd say overall my biggest influences are the strokes, tame impala, Kanye west and red hot chilli peppers. Although, I've been obsessed with most of the biggest artists in every genre at certain points so have took little bits from everywhere I guess.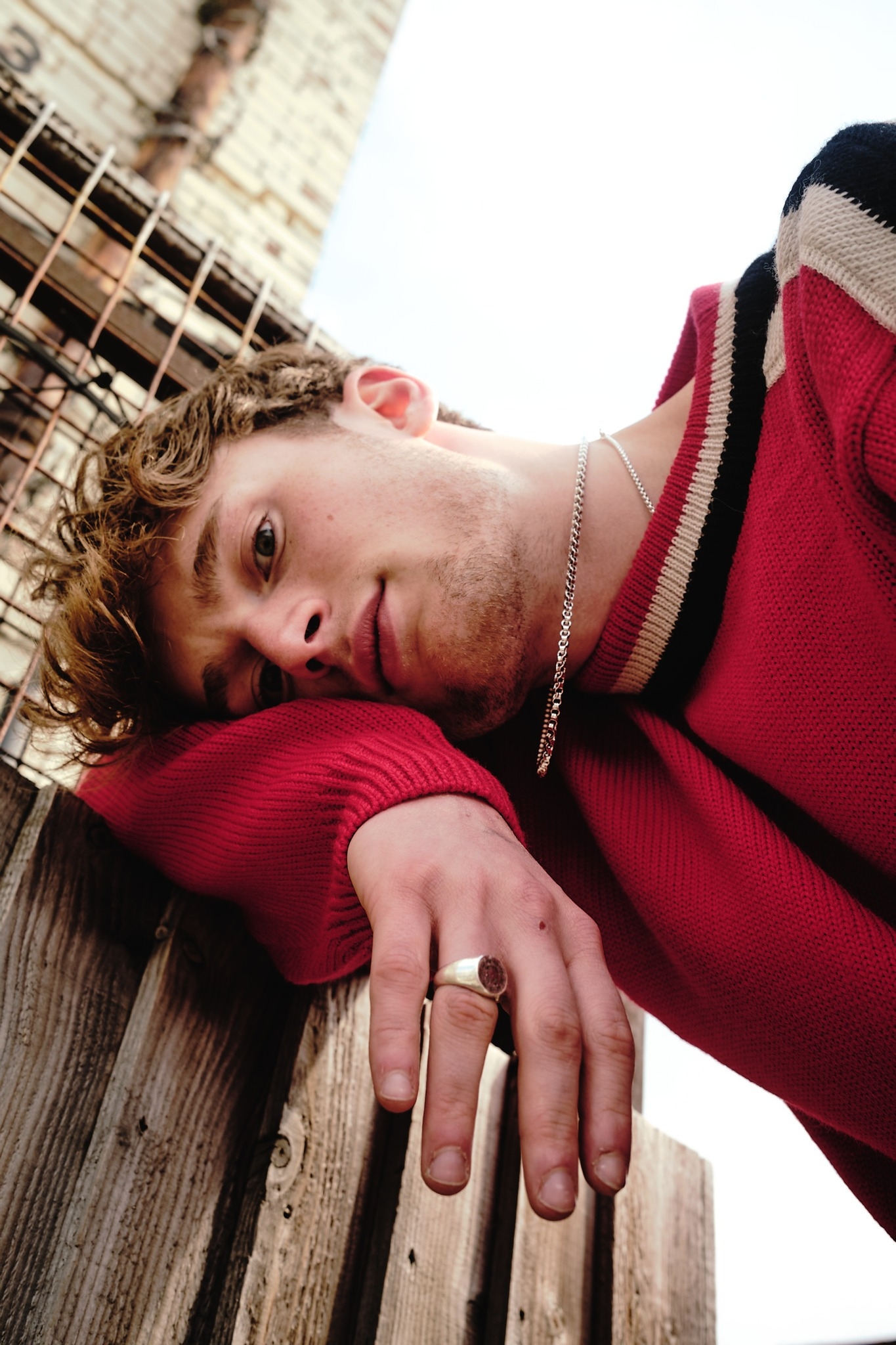 What would you say has been your best moment so far?
I think my best moment so far is just actually starting to release this new set of music that I've been so proud of for so long. It feels amazing to get it out there and be able to now work towards my collossal ambitions and start to see things fall in place.
How would you describe your sound to somebody unfamiliar with it?
I'd say my music is a blend of alternative/ indie guitar music and ambitious pop. I like to think of it as an abstract painting rather than a watercolour one, I try to make my music bold, big and concise in production and songwriting. I think that way I'm really squeezing out the best of a song and making it as satisfying as possible.
What's your dream "I've made it" moment?
Headlining Glastonbury for sure! I think that's the pinnacle.
We love your new single 'Sorry', what more can you tell us about it?
Thank you! 'Sorry' is a song that on the surface level is written to seem like it's about relatable and common romantic relationship issues. But, playfully, this is just a facade. I wanted to highlight how all relationships whether it's family, friends or in a romantic context have very similar patterns. The song is about meaningless apologies but also how repeatedly forgiving someone to avoid conflict can be just as bad.
What else do you have planned for the near future?
I've got a big string of gigs lined up and in the making for the rest of the year, playing live is my favourite thing to do alongside making the music and I can't wait to play bigger and better shows all over the UK. I've also got a lot more new music to put out very soon, another single and also my debut EP in the near future. I'm buzzing!
And finally, who is your biggest fan right now?
I think it's a close one between obviously my mum haha and my manager. Both of them relentlessly and unconditionally support and champion my music more than you could ever imagine.