We had a chat with Nicole Saphos following the release of the captivating new single 'Keepin' Eyes'
Nicole Saphos Band have been able to utilise the artist's jazz background and affinity for indie rock to create a sound that feels both distinctive and new while boasting an offbeat, captivating charm that has drawn people to the artist and her sound.
'Keepin' Eyes' is the latest release from the artist, and the first from forthcoming full length album Figure Eights that is slated for release in February. The track does a really great job of showcasing the duality of Nicole's sound, melding the avant garde and experimental with moments of lush catchiness, creating an appeal that feels both familiar and rousing while packing a modern, fierce edge. From its timeless sound that melds ideas from the 60s to the modern day, to the unnerving narrative about a practiced lurker, who seeks control by constantly surveying their partners misgivings, there is so much to sink your teeth into and enjoy here. We had a chat with Nicole about the new release and found out some more about the exciting, distinctive artist.
Who TF are Nicole Saphos Band?
In its current form the band consists of Najwa Parkins & Elena Lipman on backing vocals, Ele Rubenstein on drums, John Lee on guitar, and myself, Nicole, on lead vocals and upright/electric bass primarily (but also occasionally Fender Rhodes and ukulele.)
How long have you been making music?
Long time. I have memories of coercing cousins/family members to come to my "concerts" as early as age 5 or 6.
The first instrument I remember being good at was the upright bass (my actual first instrument was piano, but I wasn't that into it). I started on upright bass in my middle school orchestra when I was 11, and continued throughout high school jazz band, and ultimately college. It wasn't until my early twenties that I started seriously getting back into singing/songwriting, and soon after formed Nicole Saphos Band (which has included John and Ele from the start!)
Why do you make music?
Never seemed like the right time to stop? If that sounds unromantic, I don't mean it to.
What are your biggest influences?
Musically, my top 5 biggest influences would have to be Dirty Projectors, Aimee Mann, Fiona Apple, The Beach Boys and Thelonious Monk.
My writing is also greatly influenced by being in different spaces and whatever I'm reading/watching at the time. My sister and I take a yearly trip to Joshua Tree, and I seem to always be inspired there.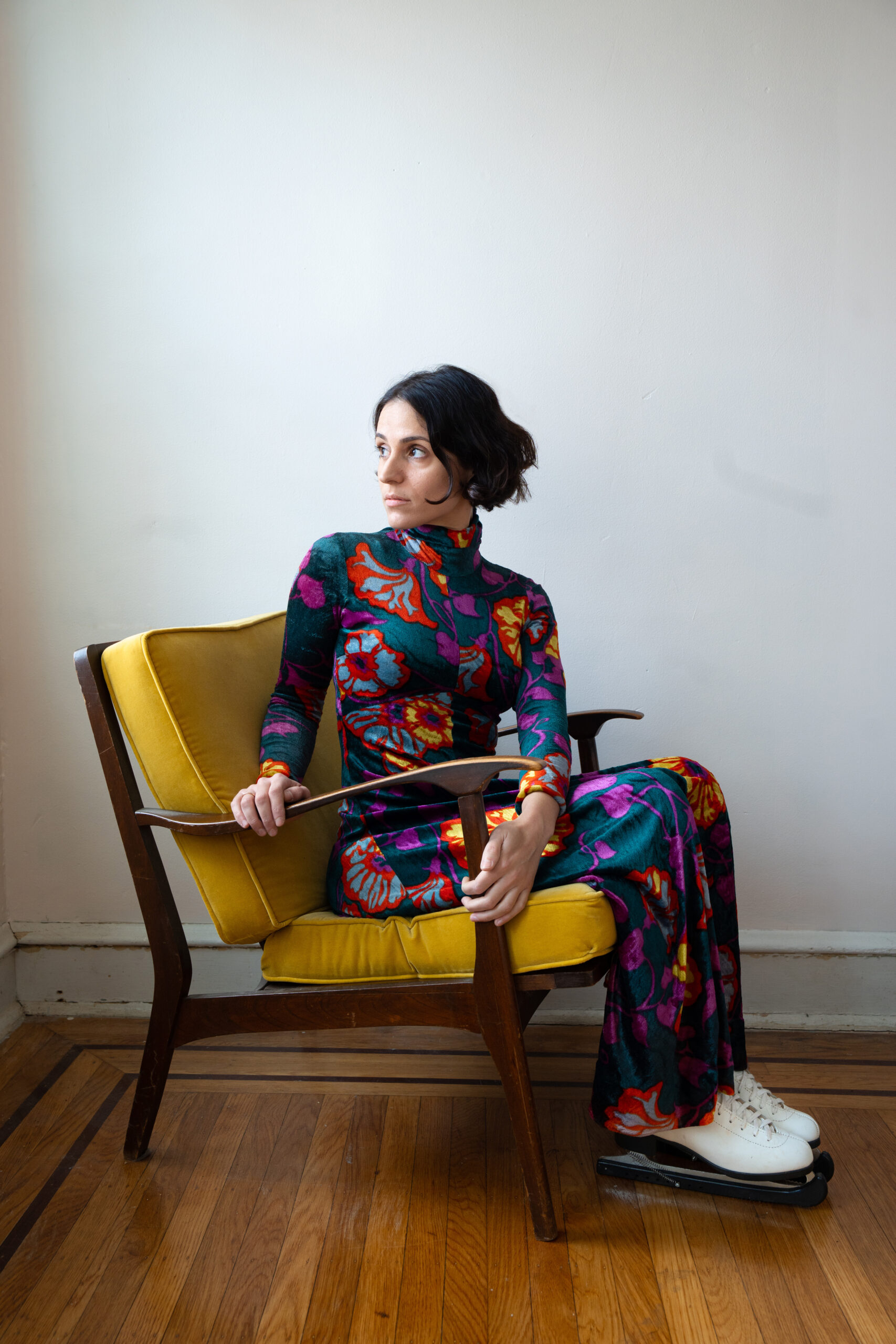 What would you say has been your best moment so far?
I'd say the best moment, or moments, so far was the making of my previous album, "Takoma Sessions". My band played three shows for family, friends, and fans in a beautiful recording studio, which we turned into a record.
How would you describe your sound to somebody unfamiliar with it?
If my sound was a cake recipe it would read something like this: "alternative sponge, soaked in 60s pop with a rich indie rock filling and jazz base"
What's your dream "I've made it" moment?
Opening for the Dirty Projectors, or receiving any form of contact from Fiona Apple.
We love your new single 'Keepin' Eyes', what more can you tell us about it?
Thank you! The inspiration for the song started when I was watching the Netflix show "You" (a playful thriller which centers around an obsessive narcissist turned serial killer.) Without giving away any spoilers of the show, there's a big perspective shift in the second season, and I enjoyed playing with that idea of a moral shift throughout the song.
Lyrically, I was trying to tread the line between being strung out on paranoia, and coldly self aware; "lookin' at you can't help". My goal was to leave people wondering "Wait, who's the psychopath here? The person singing, or the person they're singing about…?"
What else do you have planned for the near future?
Well, the full album "Figure Eights" comes out February 24th, and we've got some very exciting shows leading up to the release. Most notably, we'll be in NYC at Rockwood Music Hall on Fri, 2/17 and Kung Fu Necktie in our hometown of Philadelphia on Thurs, 2/23.
And finally, who is your biggest fan right now?
Definitely my drummer, Ele (who also happens to be my husband — and my biggest fan/advocate). Love you dear.