To celebrate the release of his debut album Dead To Me, we had a chat with emerging alt-pop star Noah Richardson
A debut album is a huge moment for an emerging artist or band. Regardless of what has come before, this body of work will be seen as the benchmark for your sound, the most fleshed out and realised approximation of your vision and work. Thankfully for Philadelphia artist Noah Richardson, his debut album looks to be a defining moment for all of the right reasons.
From the inescapably catchy grooves of its opening title track to the more measured and pained 'Painful', the offering showcases the scope and range of the young artist's sound and showcases what a well-rounded and creative talent he is. Noah finds a slick balance between feeling immersive, thoughtful, memorable and emotional, and as a result sets himself apart as a charismatic and charming artist with a sound that feels distinctly his own. We had a chat with Noah Richardson to celebrate the release of the album and found some more about him.
Who TF is Noah Richardson?
Noah Richardson is a 23 year old, indie-pop artist out of the City of Brotherly Love. Writer of songs, singer of the same ones. I grew up in my family's funeral home here in Philly where I first kinda started making music (sounds creepy yes but I swear I'm still pretty normal).
How long have you been making music?
I've been making music for about 3 years now. I was studying medicine in college and halfway through had a sort-of quarter-life crisis to go pursue what I actually wanted to. Going from a doctor to a music artist is quite the turnaround but felt music is really where I belonged.
Why do you make music?
It honestly came from a combination of two of my loves… it wasn't a clear path to the answer. I found a love for writing stories and poems and also a love for singing and performing. Songwriting is my way of happily marrying the two, as dysfunctional as they may be at times.
What are your biggest influences?
I feel like I draw influence from everything. Musically I started with inspiration from John Mayer, Pharrell, Mac Miller, Brandi Carlile…but honestly I even draw from other pieces of art like films and books. Ferris Bueller's Day Off was my favorite movie growing up, I feel like my younger self was always aspiring to be as cool as Ferris hahaha.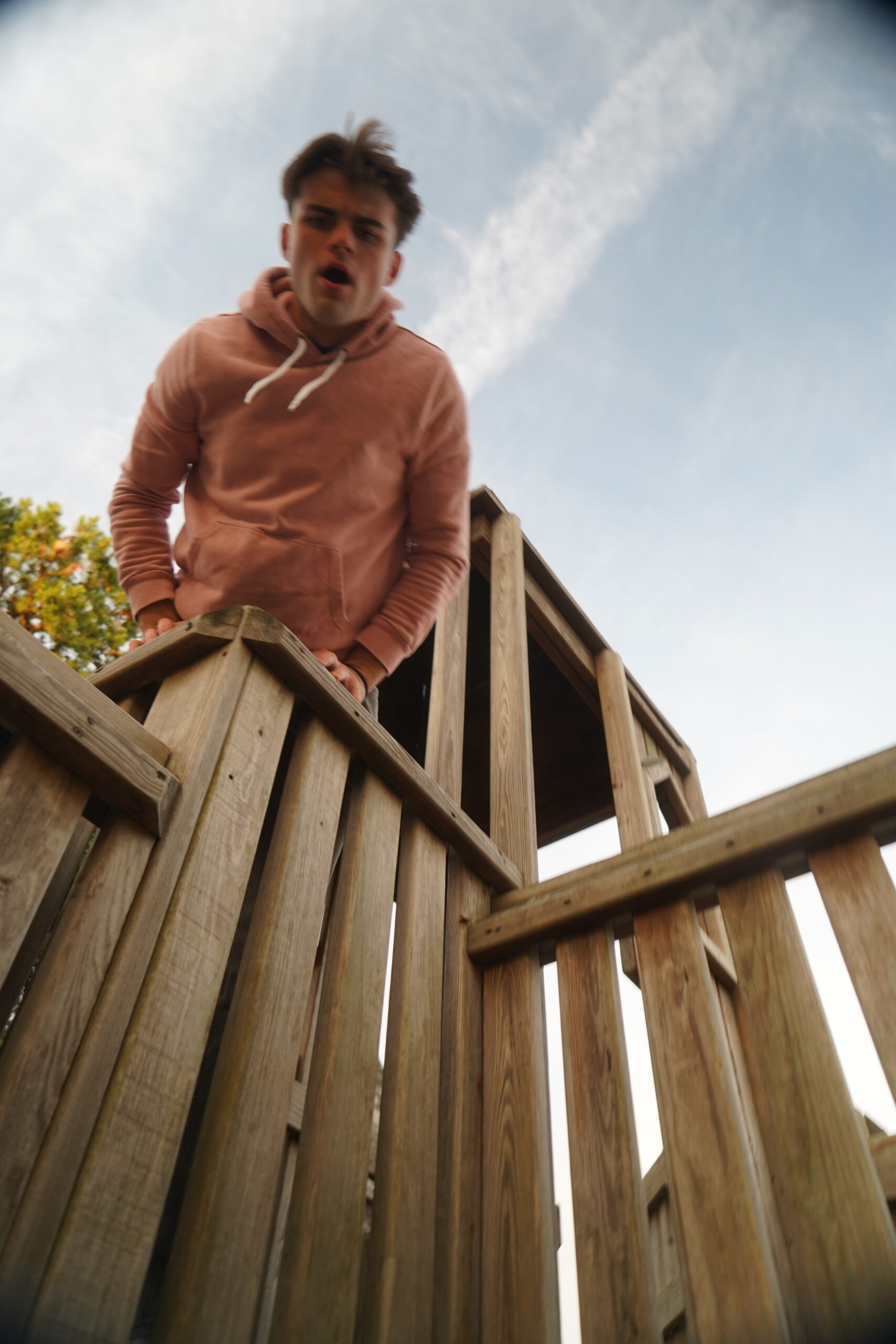 What would you say has been your best moment so far?
In my young career, I've been extremely lucky to experience the things I have. My favorite probably being my first sold-out show at Milkboy in front of the home crowd. This was my first big show and being able to feel that energy was incredible and really made me feel like being an artist was my destiny.
How would you describe your sound to somebody unfamiliar with it?
In a more blanketed sense, probably more indie/alternative-pop. But, I'm not afraid to explore other things.. RnB, Rock, Hip-Hop, even some house/disco influences. I feel like if something's meant to be said a certain way, it should be said in that way. Yanno? No reason to keep it within the boundaries.
What's your dream "I've made it" moment?
Holding a million dollar check on top of the Empire State Building and screaming, "I MADE IT!!"
Just kidding, really just being able to keep true to myself and play my songs around the world… and to make sure my family never has to worry about anything. That's probably most important to me.
We love your new album Dead To Me, what more can you tell us about it?
'Dead To Me' is my debut album, honestly just a time capsule of things I've gone through the past year… from shitty break-ups, forming new relationships, handling bipolar disorder… the whole nine. I'm really excited for people to hear it and kind of get an introduction to me, but also to connect with others and let them know they're not alone.
What else do you have planned for the near future?
I maaay or may not have a music video coming up following the album… also my album release show September 17 I'm super excited for. I can't wait to play these songs live in front of an audience.
And finally, who is your biggest fan right now?
My biggest fans right now honestly are my parents hahaha. They're always asking me for unreleased clips of everything and it's really hard to tell them no. Sorry Mom and Dad hahahah.