We got a bit better acquainted with Berlin-based trio Pabst to celebrate the release of their highly-anticipated sophomore album Deuce Ex Machina.
Having garnered rousing support in their home country, it feels like about time that the rest of the world became a little bit more familiar with Berlin trio Pabst. Their energetic and unkempt sound borrows the best from genres such as grunge, punk, garage-rock and power pop, and results in an emphatic, in your face sound that is vying to be heard by the masses.
The release of their second album Deuce Ex Machina seems like as good a time as any to introduce you to one of your favourite new German garage rock trios, so we had a chat with the outfit to find out a little bit more about them and the origins of their raw and raucous sound.
Who TF are PABST?
Erik Heise (Guitar / Vocals): We are a band, kinda nice… please check out.
How long have you been making music?
EH: About 13 years in different bands with some gap years in between.
Tilman Kettner (Bass): Same here for me, probably even a year more 😀 . As Pabst we formed in 2016.
Tore Knipping (Drums): 19 years ago I started my first band called dead faces. we were pretty scary. From then on in different bands.
Why do you make music?
EH: It's the only way I can express myself loudly.
TKe: My only way to escape the fate of 9 to 5…
TKn: It became my first output for all whats  surrounding me and it became sort of constant. It feels like one way I can deal with life.
What are your biggest influences?
EH: Memories and fright.
TKn: Friends I guess.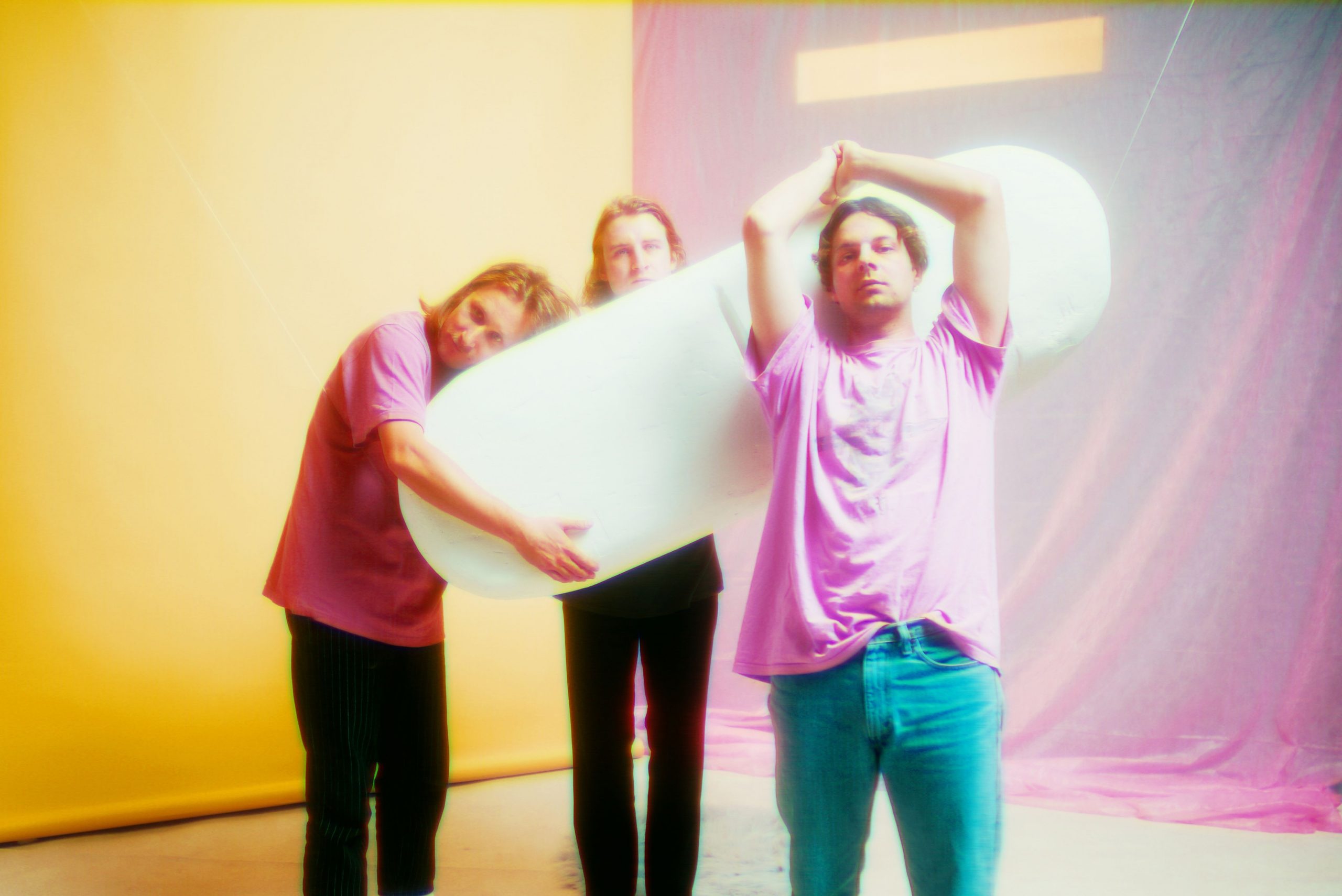 What would you say has been your best moment so far?
EH: As a band, probably the first time people went nuts in front of the stage, circle pits and all. It felt like a big glass pane before us shattered for good.
TKe: I enjoyed every moment of our gig at Columbia Halle in Berlin last year. That's the place where I was at my first ever concert. Playing the venue was some kind of dream coming true.
TKn: Playing together with Bob Mould and playing with him in Britain was definitely an early great moment.
How would you describe your sound to someone unfamiliar with it?
EH: We like to take the "easiest" road, that feels most natural to us, with the least indirection. We also love the more buzzy, crackly, and clangy side of our instruments (guitars and drums).
What's your dream "I've made it" moment?
EH: Selling out a larger tour… plus points if it's abroad.
TKe: Playing a good slot and a good show at Glastonbury…
TKn: Being able to support bands which influenced us as a band would be amazing. There are some of it. But seeing People singing your songs on a concert or a festival is already amazing.
How do you feel that being a Berlin-based band has impacted your sound and style?
EH: Having grown up in a bigger city you were exposed to many musically related things really early, so we could pick what we enjoyed most and live it out. Other than that probably not much.
Your new album Deuce Ex Machina is out in the UK now, what can you tell us about it?
EH: Well, it's our second full-length album and was recorded live as a band in one room, which was kind of special for us. This had an impact on the songwriting as well, so I think the songs are much more compact and fluent than some on the first album. Also, we are very happy with it.
And finally, who is your biggest fan right now?
EH: Haha, hard to say, I can't read minds.
Tke: My sister just sent me a video of my six month old nephew with a Pabst babygrow on listening to one of our songs.
Pabst's new album Deuce Ex Machina is out now.