We had a chat with Toronto rising artist Päter following the release of the intoxicating 'Nicotine Hallelujah'
Over the release of two stellar independently released EPs and countless fun singles, Toronto alt-pop artist Päter has established themself as a breakout star, boasting a melodic and personality-driven sound that feels both entirely their own while maintaining a fun, accessible appeal.
The latest release from the exciting artist is the endlessly fun 'Nicotine Hallelujah', a celebration of the first time the artist smoked a cigarette at 16, viewing it as the beginning of the downward spiral away from innocence and youth (if any children are here, smoking is bad and is NOT cool, if you watch the video and think that Päter or anyone else looks cool then it is just a coincidence). The track is a great showcase of the artist's easygoing charm and the endearing nature of their warm sound, with its affable melodies and laid-back appeal making for a track that is easy to immerse yourself in and fall in love with. We really love this new single, and had a chat with the artist to find out some more about their sound and journey and what else is coming in the near future.
Who TF is Päter?
A movie character and/or alt pop rock music maker from Toronto.
How long have you been making music?
I've been writing since I was about 11 and releasing music since 2020.
Why do you make music?
When I started writing as a kid it was escapism. Now it's more like there are all these songs stuck in my head and I have to record them so I can listen to them externally and get them out.
What are your biggest influences?
As a kid I was first obsessed with Hilary Duff and then took a sharp left turn to Muse so I like to think all of my music lives in between those two worlds.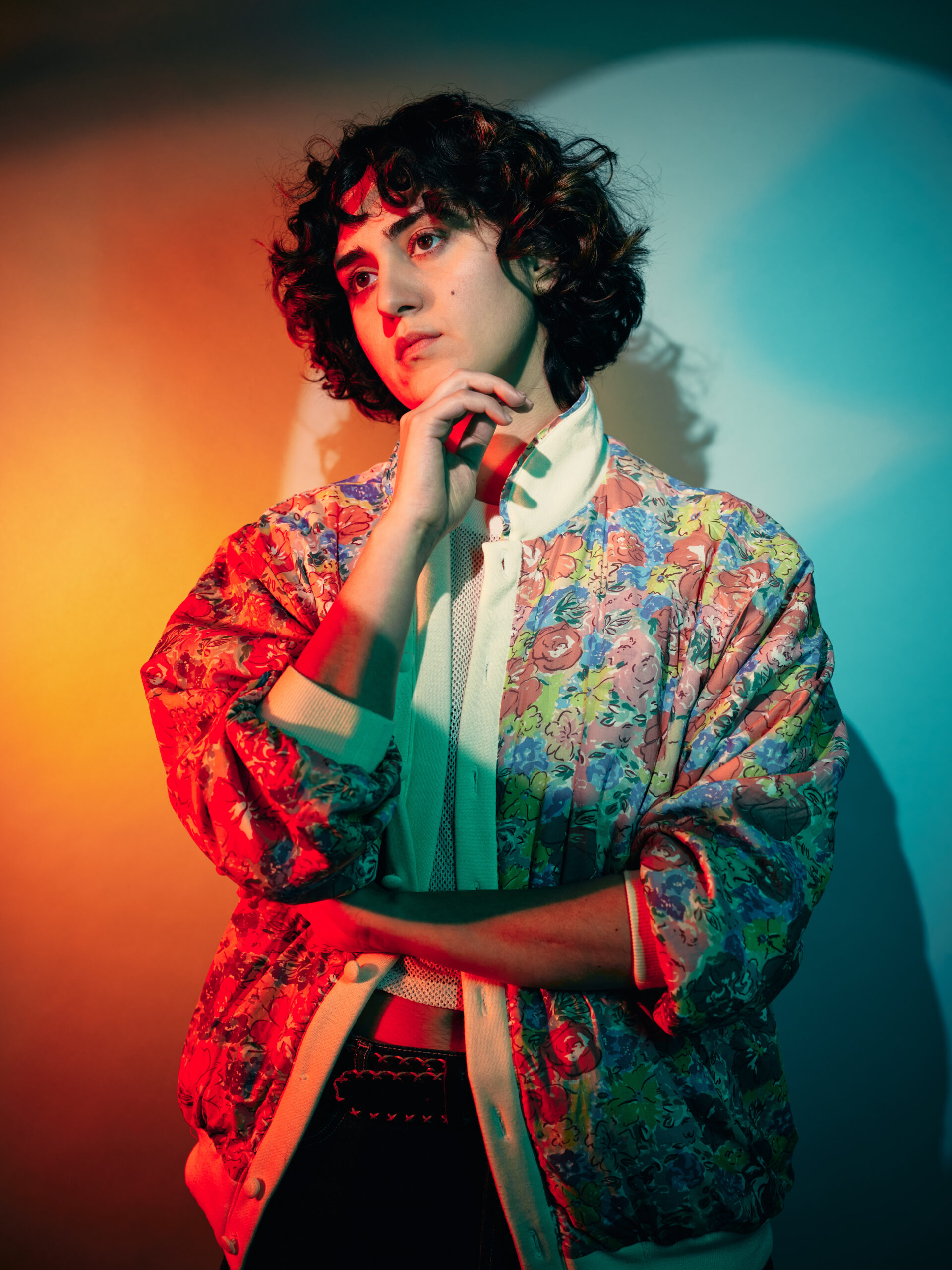 What would you say has been your best moment so far?
The process of making my next album which is coming out soon was incredible. I worked with someone [Howard Redekopp] who I've admired for a long time. Spending the time recording together, bouncing ideas off each other and becoming quite close was a surreal and really warm experience.
How would you describe your sound to somebody unfamiliar with it?
Like alternative pop rock with a touch of drama.
What's your dream "I've made it" moment?
Playing the Danforth Music Hall in Toronto. It's not our biggest venue here but I grew up seeing some of my favorite shows at Danforth. I think when we get to play there that'll feel like a big level up.
We love your new single 'Nicotine Hallelujah', what more can you tell us about it?
Thank you, I love this song too! I wrote Nicotine when I was 16 after I'd just tried my first cigarette. There aren't many from that time that have made it this far. It's always been one that people talk to me about after shows, it's kind of taken on a life of its own. With the production, Howard and I wanted to make something that feels rooted in rock but retains the song's inherent folkiness. It came together in a big and really simple way.
What else do you have planned for the near future?
I have a record on the way! Kind of like saying I have a baby on the way. Ah. I've been working on my first LP that's coming out early next year. I'm super proud of it and can't wait for everyone to hear it. I wouldn't say it's a complete departure from what I have out but it's definitely an expansion on the world.
And finally, who is your biggest fan right now?
Now and always my mother.