We got acquainted with emerging UK artist PEARL following the release of her lush, dreamy debut single 'Go!'
Thanks to her gorgeously dreamy debut single 'Go!', emerging UK artist PEARL has immediately put lovers of lush, ethereal pop on notice. The atmospheric feel of the track and its enticing arrangements makes for a wonderfully captivating journey, and one that immediately showcases the artist's charm and creativity.
The track is about finding home in people rather than places, and articulates this endearing message through a euphoric, laid-back soundscape that that feels both minimalist and all-encompassingly catchy. The track has this irresistible, uplifting appeal that feels akin to a cosy walk on a warm day, packed full of life and adventure and hinting at the special talent of the artist. We love this debut release from PEARL and sought to find out a bit more about her and what other plans she has following such a well-received debut release.
Who TF is PEARL?
An overactive imagination, swaddled in synths, calling you down to a secret spot in the garden. Ethereal, warm, verdant, somewhere to escape for a while. 
How long have you been making music?
I've been singing for a long time, but only started to explore writing in 2013, when I studied Creative Musicianship at ICMP. I really took my time to find my sound and climb out of the classical music box I had been put in. Ironically, choral elements and harmonies are now something I now really enjoy and draw inspiration from, despite distancing myself from choral music in the beginning. 
Why do you make music?
Nothing else gives me the same feeling. It's the hotline to my state of mind, helping me stay present and connected. I now feel ownership over my voice, it didn't feel like mine before. I get so much joy from exploring and reflecting. Music is very visual to me, I love creating worlds around projects and songs, synths sit like velvet circle chairs, melodies hang like vines, I can get properly lost in it. 
What are your biggest influences? 
Love a quirky woman! Bjork, Christine and the Queens, Kate bush, Caroline Polachek are all massive performance inspirations to me. Storytellers like Billie Marten, and Ben Howard prick my ears, and I love diving into the lyrics. In terms of production, anything synth heavy with a nod to the 80s is where I'm happiest! 
What would you say has been your best moment so far?
Making my Dad cry at my first gig… it sounds a tad mean but seeing him blubbing away was awesome. The context being, he has always been my number one cheerleader and has believed in me long before I started believing in myself! It felt like a passing over of the pompoms, he could take a break and relax, I'm my own cheerleader now!
How would you describe your sound to somebody unfamiliar with it?
Warm, synthy, 80s esq with ethereal vocals and descriptive lyrics. Something along the lines of Sylvan Esso, meet London grammar, meet BANKS.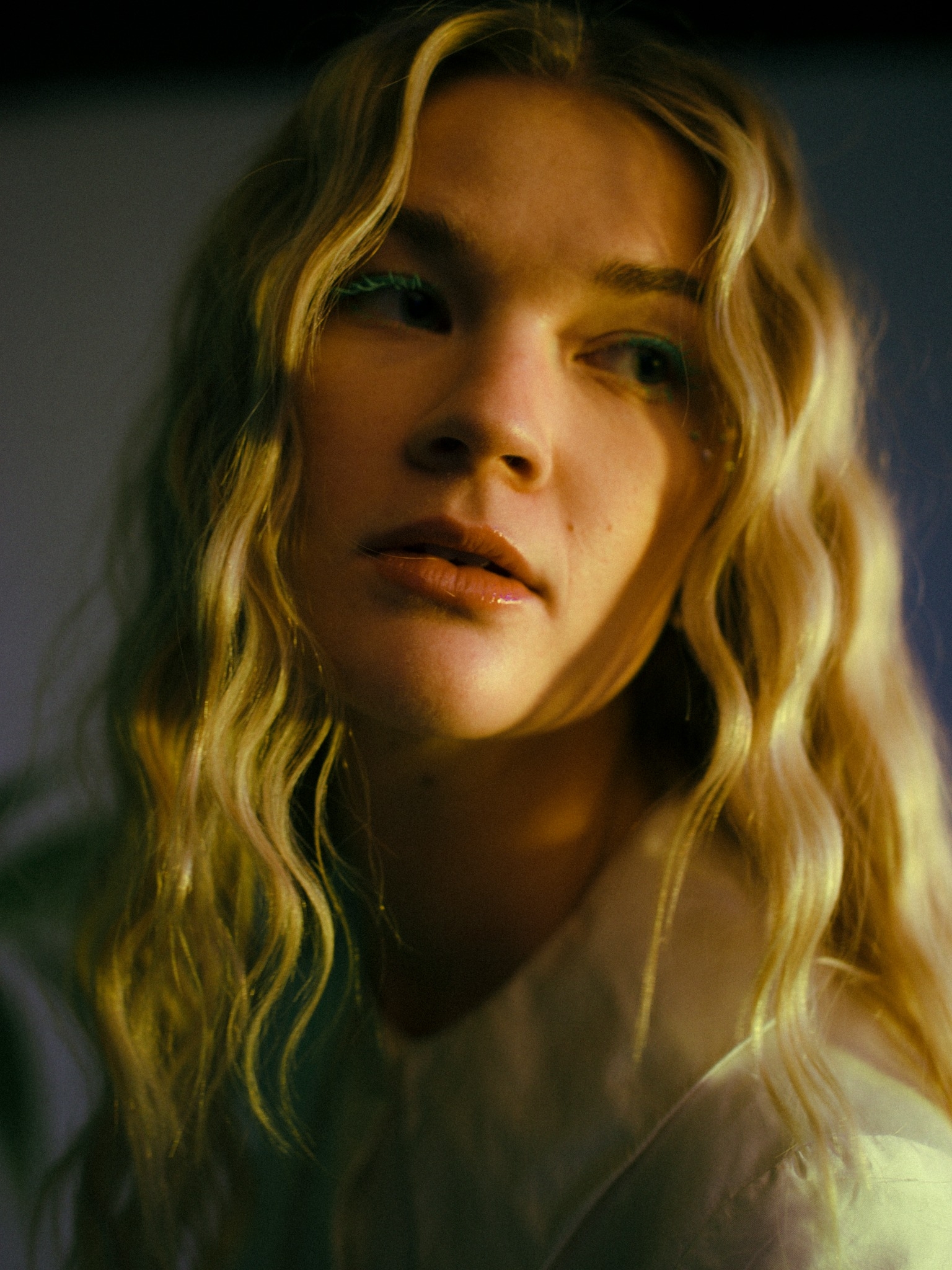 What's your dream "I've made it" moment?
It changes all the time, but currently I'm thinking I'll be wearing Susan Fang, surrounded by hanging flowers, prancing around an indoor garden installation singing to lots of people, an appearance from BON IVER wouldn't go a miss, and I definitely wouldn't mind having that iconic mobile phone moment too, when everyone is shining their light at you…ideal.
We love your new single 'Go!', what more can you tell us about it?
I went on a gorgeous nature walk, listened to 'Far Out' by Ben Howard, tucked myself up in bed with my keyboard, it was raining and I started writing about the concept of home. The song explores finding home in people, not places. Tying yourself to objects, sourcing your identity from the items around you, nesting somewhere, were my old ideas of comfort. I wanted to challenge those ideas and advocate pushing out of your comfort zone.
What else do you have planned for the near future
?
My next single is coming out in April and I've got an E.P coming out this summer! I'm getting those gigs in and really want to build my live perfomance. I'm also working on the next project too, lots in the pipeline!
And finally, who is your biggest fan right now?
My Dad.