Following the release of his second single 'You Know It's Love', we had a chat with US songwriter and producer Plastic Punk
Having emerged earlier in 2022 with the release of his debut single 'Dark Secrets', US producer and songwriter Plastic Punk has continued his momentum with the new single 'You Know It's Love'.
The artist's lush soundscapes and thoughtful writing make for an ideal platform for his inspired vocal collaborators to bring his tracks to life, with the new single featuring dazzling vocals by Ivy Ru to tell a tale of intense feelings and emotions in a romantic relationship. These two releases hint at a mountain of promise and potential for Plastic Punk, and we had a chat with Alex to find out some more about the project and his future plans.
Who TF is Plastic Punk?
My real name is Alex Smith, and I'm a music producer from Louisville, Kentucky.
How long have you been making music?
I started messing around with Ableton Live about 8 years ago. Never really made anything halfway decent till about 4 years ago. I was basically trash till I started learning music theory and thinking about song structures and not beats.
Why do you make music?
Cause I'm the biggest music fan ever! It's been a massive part of my life ever since I could remember. Music helps me escape the bad times, and it's my greatest pleasure in life that I get to share my music with the world.
What are your biggest influences?
Some of my musical influences are Satin Jackets, Lane 8, Jerro, and Amtrac. I also listen to lots of indie rock, dream pop, and shoegaze.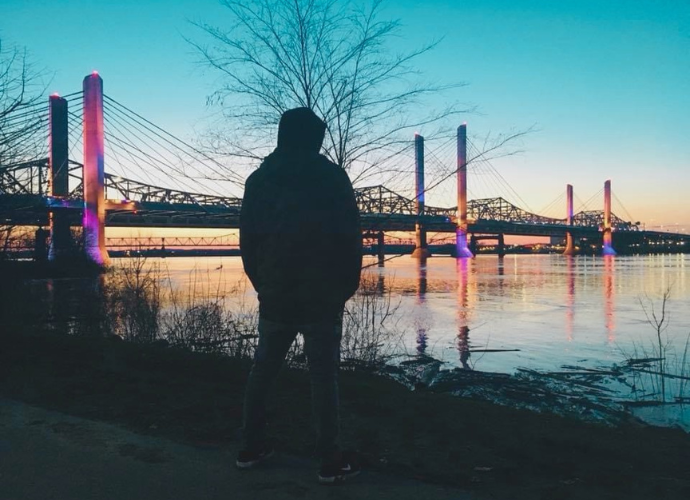 What would you say has been your best moment so far?
I had a lot of success with my last single, 'Dark Secrets.' It really helped give me the confidence to keep making the best music possible. No matter how long it takes.
How would you describe your sound to somebody unfamiliar with it?
It's somewhere in between pop and house music. Some people call it electro-pop. I just call it dance music.
What's your dream "I've made it" moment?
I think it'll be when I get signed to a major. I just want to be able to make music 24/7 and not have to worry about paying my bills.
We love your new single 'You Know It's Love,' what more can you tell us about it?
Thank you! I wanted to write a summer-time dance track about falling hard for someone. This was the first time I've ever brought in another songwriter, Mariami Bibilouri. She helped me with the lyrics. After getting everything back from Mariami, I went through two different vocalists and two different engineers, eventually settling on Ivy Ru (vocalist) and Brendan Reza (engineer). The song wouldn't be what it is today without the three of them.
What else do you have planned for the near future?
I want to put out as much dope music as I can. My original goal was to release a song every month. But It turns out that's quite hard, lol. So the timetable is more like one new song every 2-3 months. I'm gonna try to bring it down to just a solid two, though.
And finally, who is your biggest fan right now?
That's a tough call. Spotify for Artists says that my music has been streamed in 87 countries. Which blows my mind. But foreal, my biggest fans are my family and friends.