We caught up with emerging Northern indie pop talent Posh Chocolates ahead of some big plans for 2021.
Northern producer/ singer-songwriter Christian Ellery, better known as Posh Chocolates is a creative who has been who has spent the last few years releasing catchy, hip-hop infused indie pop under the monicker. From the brooding sensibilities of tracks like 'Oxi' and 'F A C A D E' to infectious indie stompers like 'Gaudy' and 'Dose', there is a range and a depth to Posh Chocolates, and Christian's acerbic wit and tongue-in-cheek lyricisms just add another layer of nuance and appeal to proceedings.
We caught up with the emerging talent and found out a bit more about Christian Ellery and Posh Chocolates.
Who TF is Posh Chocolates?
I'm Christian Ellery, 25 years of age. From Manchester, England, and I'm a musician/ producer.
How long have you been making music?
I've been cooking stuff up since I was little but only started releasing music around three years ago now.
Why do you make music?
I have a lot of pent up energy, music is a vessel in which to channel it. It keeps me ticking over.
What are your biggest influences?
Anything in life that stops me in my tracks and makes me think "I've never thought about it like that". Normally is a worthy rabbit hole to explore.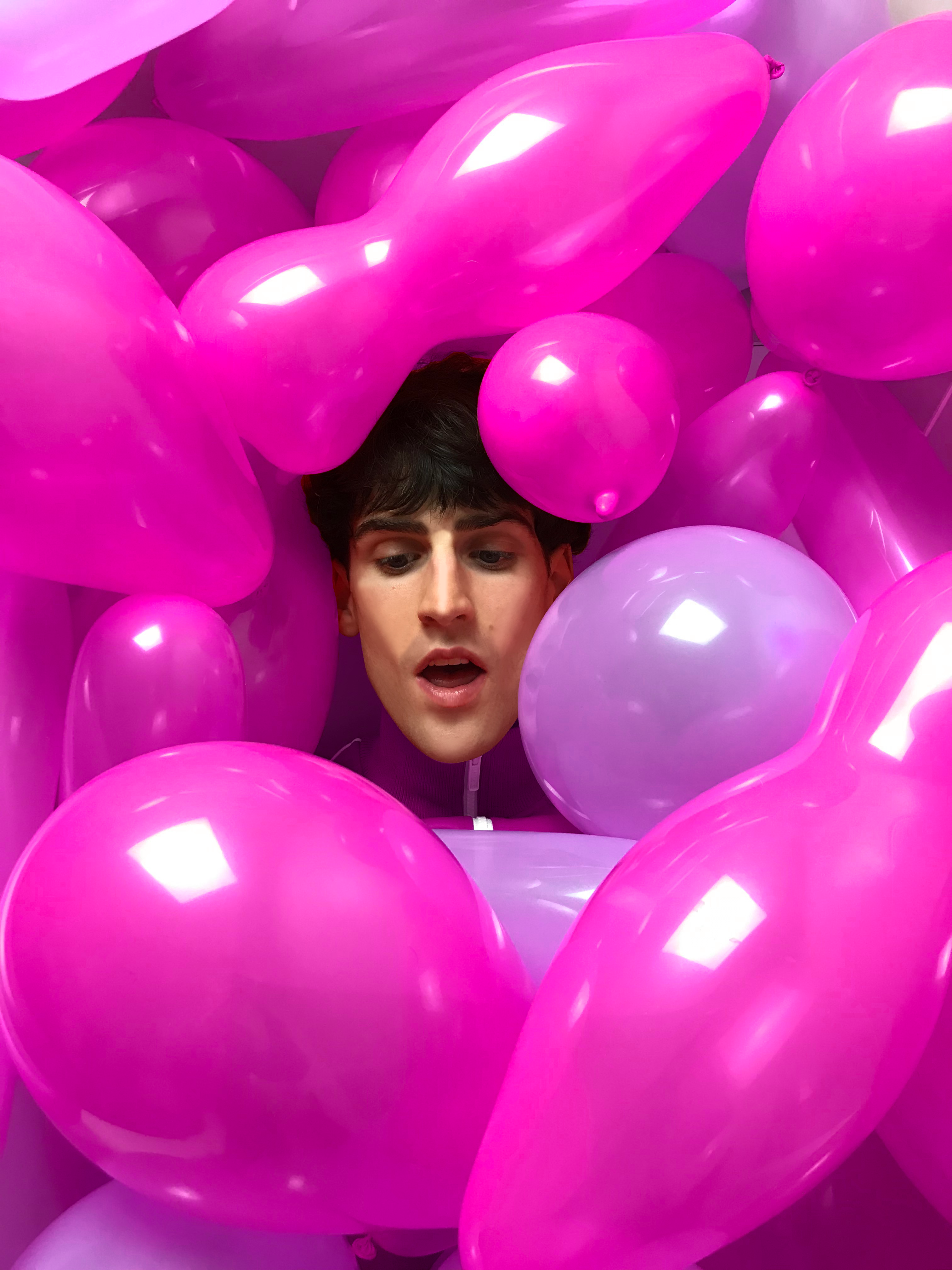 What would you say has been your best moment so far?
I've recently just signed a few deals for the coming releases, very excited to be working with the teams I am.
How would you describe your sound to somebody unfamiliar with it?
A playful yet detailed delve into an introspective wonderland.
What's your dream "I've made it" moment?
Headlining Glastonbury wiv me dad in the crowd 🙏🏻
What is the process of putting a Posh Chocolates track together like?
It usually comes from a sonic motif that would later get fleshed out. Some writers talk about lyrics coming to them and they have to make a song right away. I've never identified with that, I'm definitely more concerned about the instrumental being to inspiration for the feeling a song portrays. I like to write instrumentals and then come back to them at a later date and see what they provoke lyrically with a fresh mind set. I create everything in my bedroom with a pretty limited laptop set up. Software all the live long day! That doesn't mean I'm not also a big analogue guy though…
What plans do you have for the near future?
I have a single release on the 9th of April on Kitsuné Musique, shortly followed by more singles and an EP this summer on Unity Group. I've also booked in a tour with Sofar Sounds to happen later this year!
And finally, who is your biggest fan right now?
My Dad, no hesitation haha.