We had a chat with rising UK singer-songwriter Rachel Newnham following the release of her stunning debut single
Blessed with a gorgeously distinctive voice and a writing style that feels effortlessly moving and powerful, rising UK singer-songwriter Rachel Newnham is somebody who showcases an effortlessly natural appeal on her debut single 'Nobody Loves You Like I Do', crafting a moving and relatable track that perfectly captures the artist's unique charm and the nuance of her gentle, captivating style.
From the endearingly earnest feel of the lyrics and sound to the soft, alluring nature of her vocal delivery, the track grips you from the offset, weaving a relatable story about love and hardship that feels intimate and raw. On just her debut single, Rachel has a sound that already feels fully-formed and packed full of vibrancy and life, as well as a charismatic, charming allure that makes it easy to root for her. We're tipping Rachel Newnham for big things at CLOUT, and had a chat with the artist to find out some more about her journey to now, her plans, and everything else there is to know about the exciting emerging artist.
Who TF is Rachel Newnham?
Hey, I'm Rachel Newnham, a singer-songwriter from Southport but I've been living in London for the past 3 years. I grew up in quite a musical family- my Dad sings and plays guitar, he was in a band. As a kid I was always singing in the school choir, doing musicals but I always knew my voice was a bit different, but it was finding what that was. Last December I appeared on the BBC 1 show 'I Can See Your Voice', and so happy that my debut single 'Nobody Loves You Like I Do' is finally out.
How long have you been making music?
As a kid I would be coming up with lyrics and melodies in my head all the time, but it wasn't until 2.5 years that I started working with a producer on my music and then it was from then that I knew this was what I really wanted to do.
Why do you make music?
I make music because it's my favourite thing to do. If my voice could take it, I would legit sing all day everyday!! With everything that's gone on in the world in the past few years, I think it's definitely taught me that life can be so short and we don't know what's round the corner, so why do something I don't enjoy!!
What are your biggest influences?
JP Saxe, Violet Skies, Gracie Abrams, Taylor Swift and Julia Michaels!!
What would you say has been your best moment so far?
Probably appearing on the BBC1 show I Can See Your Voice, it was such a great experience, I had so much fun and I am very grateful for the opportunity!
How would you describe your sound to somebody unfamiliar with it?
Okay I mean my voice is very different, you probably haven't heard anyone that sounds like me which I think is a good thing! But what I can say is if you like "Nobody Loves You Like I Do' then you might be quite surprised with what's to come next!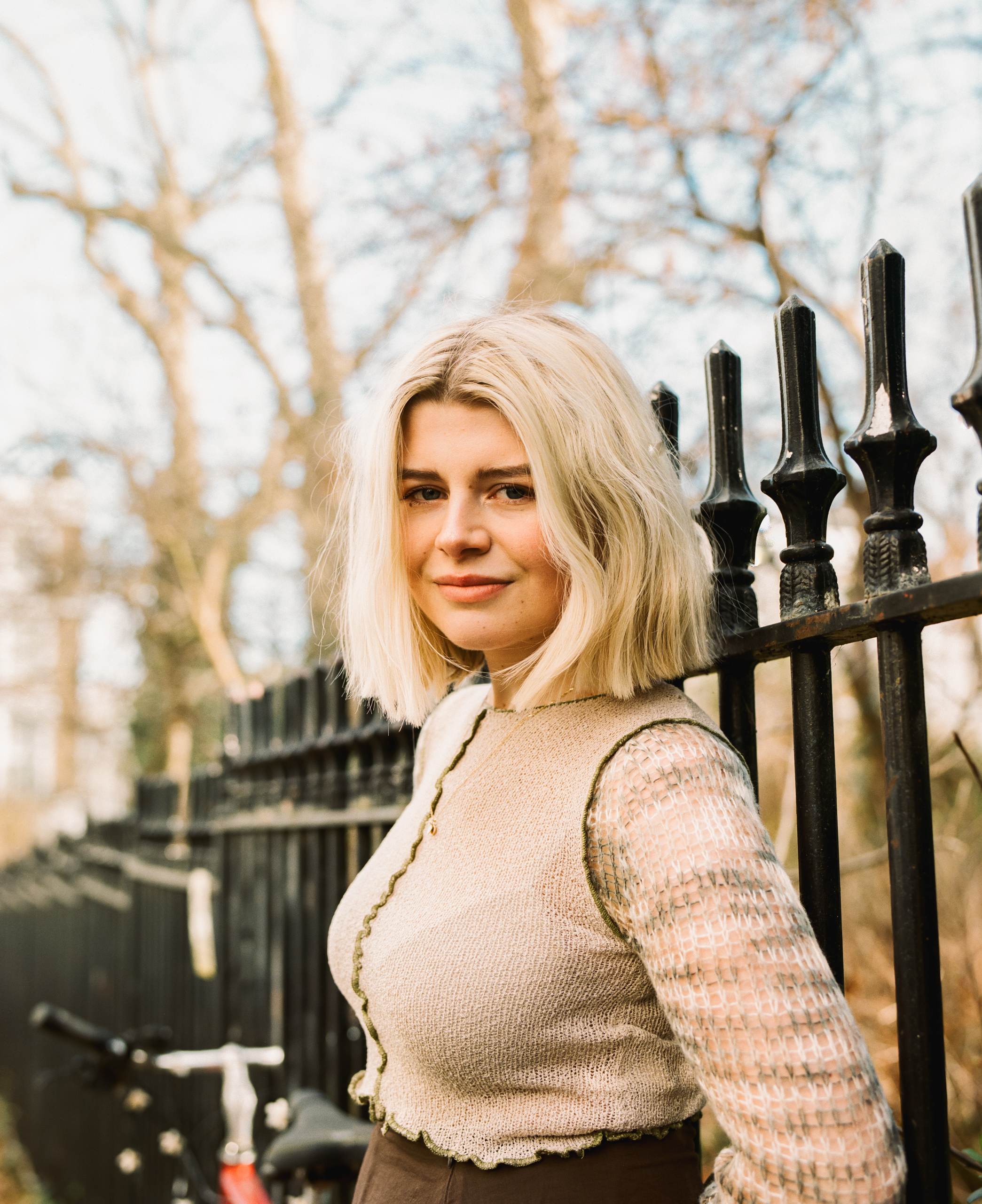 What's your dream "I've made it" moment?
I don't think there would be one to be honest, but I would love to be able to do music full time one day and I'd love to tour and see so many beautiful places in the world than I've never been to!
We love your new single 'Nobody Loves You Like I Do', what more can you tell us about it?
Thank you so much! I'm so glad you like it! So yeah "Nobody Loves You Like I Do' is based on a book I read, it's a heartfelt indie pop song about feeling underappreciated in a relationship. You know mental health is such a huge thing, so I just hope people are able to connect to the lyrics, the message of the song and knowing they are not alone.
What else do you have planned for the near future?
Definitely more writing and releasing, and i'd love to be a support act on a tour and then who knows maybe I'll be able to have my own tour one day!
And finally, who is your biggest fan right now?
It's got to be my sister and the gorgeous 3 kids that I nanny for. My sister- I don't know if it's just a sister thing but she is there for everything, she's at every single one of my gigs and has always supported me from day 1! The kids I nanny for as well- I've nannied for them for 3 years now- and they know everything. They were actually one of the first to hear the final version of the song and the music video, I kid you not, they have not stopped singing the song since they first heard it!! Yesterday, the little boy I nanny for said that he wanted to watch the music video before bed! They've said they want to be in my next music video and they want me to name my next song after them!!