We had a chat with the affably charismatic Ruby Joyce following the release of her excellent latest single 'Growing on You'
At just 19, Ruby Joyce is an artist who has developed an instantly recognisable sound and style thanks to her diaristic, intimate writing and the unique and charisma and personality that is captured within her vocals and lyrics.
The appeal of Ruby and her sound is encapsulated within the artist's latest single 'Growing On You', a track that relatably explores a new relationship and both the anxieties and niceties that come with falling head over heels for someone. Lyrics like "you make me wanna do the dishes" do a great job of capturing the trivialities and the little bubbled world that you can find yourself with when with someone, and the way that the most mundane and arduous things can feel revitalised and different. Musically, the track has tones of great moments and engaging melodies, but as we've said, it is the charm and personality of the artist that shines through and makes her feel like a stand-out and sets her apart from the crowd. Upon hearing the track, we felt that we wanted nothing more to find out some more about the exciting artist, so had a chat with Ruby Joyce about her fledgling career and her aspirations for the future.
Who TF is Ruby Joyce?
Hey, howdy, hello, I'm Ruby Joyce, a (currently) 19 year old singer/songwriter navigating conservatoire up in Manchester. Since moving up north, I've met some awesome people who have helped me create the sound I've always longed for, that feels like a true representation of my own personal music taste. I've also developed a caffeine addiction and a blatant disregard for healthy sleeping habits, although I feel those two are probably interlinked.
How long have you been making music?
I started singing lessons at 7, after my mum decided to pay to improve my passenger seat warbling. I wrote my first songs at 11 years old and, to be fair, they're not even completely awful. It wasn't until I was 15 that I released my first single, and since then I've realised that it's want I want to do for the rest of my life.
Why do you make music?
Because I think I'd literally go insane otherwise. For me, writing lyrics is like being my own therapist. I don't hold back when I write and it's so expressive for me. Oftentimes I'll be writing some lyrics and something will pour out of me that will make me realise how I actually feel about something and it's just an incredible way of communicating with myself. It's like writing a journal, but better, because you might put into words exactly how someone else feels too.
What are your biggest influences?
I am absolutely obsessed with The Smiths at the moment, as you may be able to tell from the lyrics in 'Growing On You'. But oh my gosh is Morrissey's lyricism unmatched. The juxtaposition between the jangly happiness exuding from the guitars and the utter despondent misery in the lyrics gets me every time. I'm also a huge fan of Cocteau Twins, The Sundays and The Cranberries, because female vocals over ethereal guitar noises are elite. More modern influences include Holly Humberstone because I really admire what she's created for herself and also Lianne La Havas because I wish I could sing like her.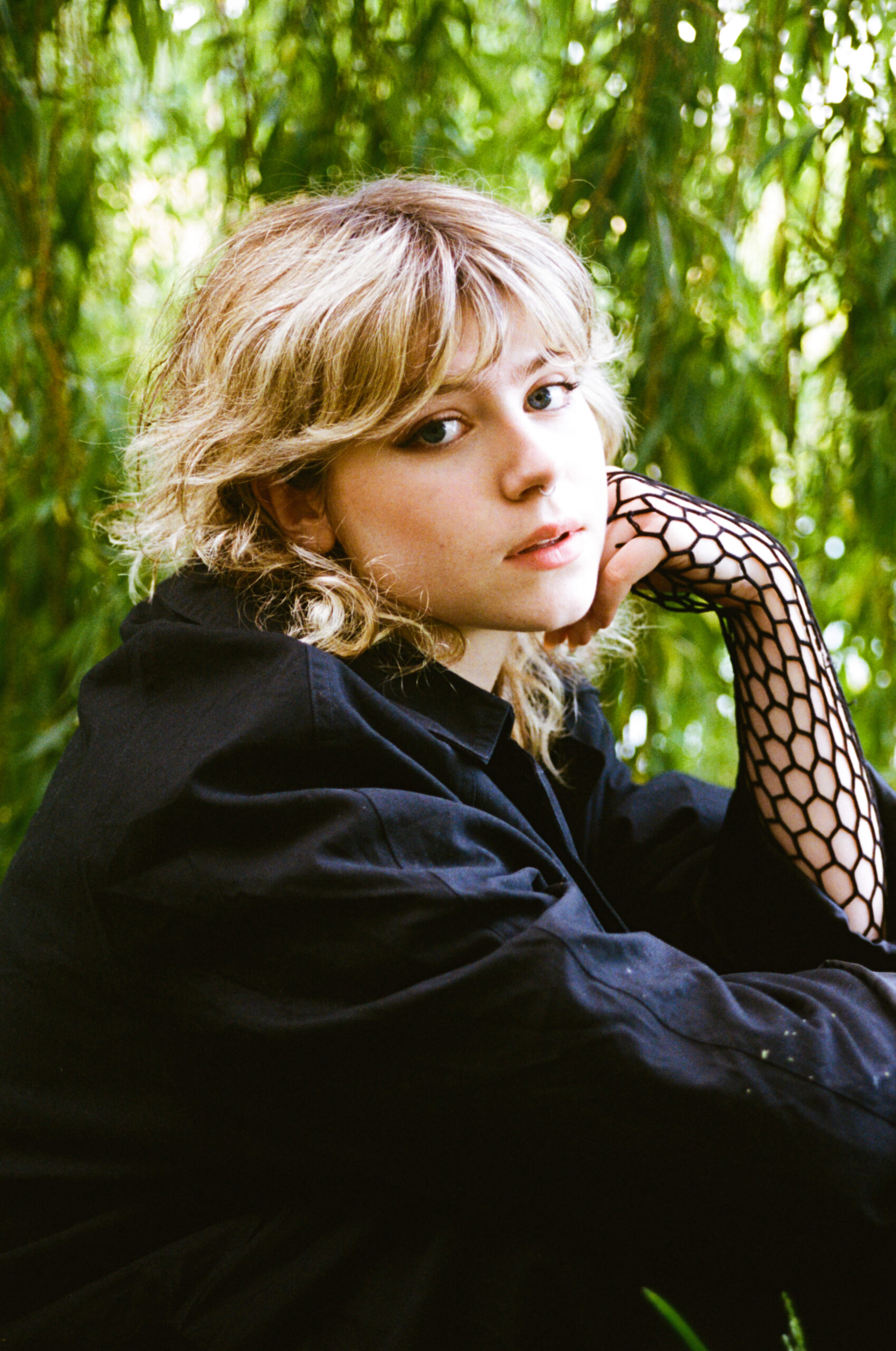 What would you say has been your best moment so far?
I had the incredible opportunity to perform my original music with the amazing orchestra at my university. That in itself was surreal, but afterwards I was awarded the Gold Medal – the college prize for performance. I wasn't expecting that at all, I was just happy to take part! Also being shortlisted for Truck Festival this year was mad. I'm manifesting actually playing there next summer.
How would you describe your sound to somebody unfamiliar with it?
It's jangly and dreamy with lyrics that probably feel like a diary.
What's your dream "I've made it" moment?
I don't want to set an end goal because I don't know what could happen, so I like to think about things that really don't have to be that far out of reach right now. At the moment, playing Truck Festival in Oxfordshire would be a huge deal for me, or bagging a support slot with a band like NewDad or Holly Humberstone. If you know anyone who knows anyone, let me know.
We love your new single 'Growing On You', what more can you tell us about it?
Ah, cheers, I'm glad. I wrote it in first term at uni, not long after moving into student halls with a suitcase and lots of emotional baggage! Its title was inspired by a T-shirt in the Urban Outfitters on Market Street, because my friend pointed it out and said it would be a cracking song title. I pinched that idea from her and started writing the lyrics the same day. It's about a boy I was so painfully smitten with and I hoped and prayed he felt similarly. He did, at least for a while.
What else do you have planned for the near future?
Well, I've written quite a decent amount of new songs this year and I have plans to release them. An EP is definitely on the horizon. More definitely, though, you will catch me gigging with my very cool band around Manchester so please have a peek at my Instagram if you're interested in keeping up with show dates. We play all original tunes and they have been getting a little bit grungier as of late, if you're into that kind of thing.
And finally, who is your biggest fan right now?
If I don't say it's my mum then I'd be telling fibs because she's so supportive and travels like 3 hours to literally all my gigs. But I exist in an environment at uni that's full of incredible musicians and everyone is so supportive of each other. I feel like I've got some pretty decent fans in my friends and that's such a privilege.