Photos: Philipp Gladsome
We had a chat with creative and exciting emerging artist Shelter Boy following the release of his debut album Failure Familiar
Leipzig-based Shelter Boy is an artist who has been turning heads with his laid-back style and kaleidoscopic palette of sounds, making for a unique and distinctive final product that feels distinctly his own. Due to the artist's effortless charisma and creativity, his sound can often skit around genre from track to track, tied together by the personality and unique feel that the artist has, injecting everything with this Shelter Boy DNA.
The latest example of the artist's range and creativity is Shelter Boy's well-received debut album Failure Familiar, a body of work created largely during the pandemic that provides the artist's most complete and compelling summation of his variety and range of talents. Following this release, we had a chat with Shelter Boy to find out some more about him, the album, and what else he has planned as he continues his ascent.
Who TF is Shelter Boy? 
A F Rock´n´Roll singer.
How long have you been making music?
Started in a band when I was 13.
Why do you make music?
Because there's nothin' else that gives me the same power.
What are your biggest influences?
Beatles, Oasis, Paul Weller, J Dilla.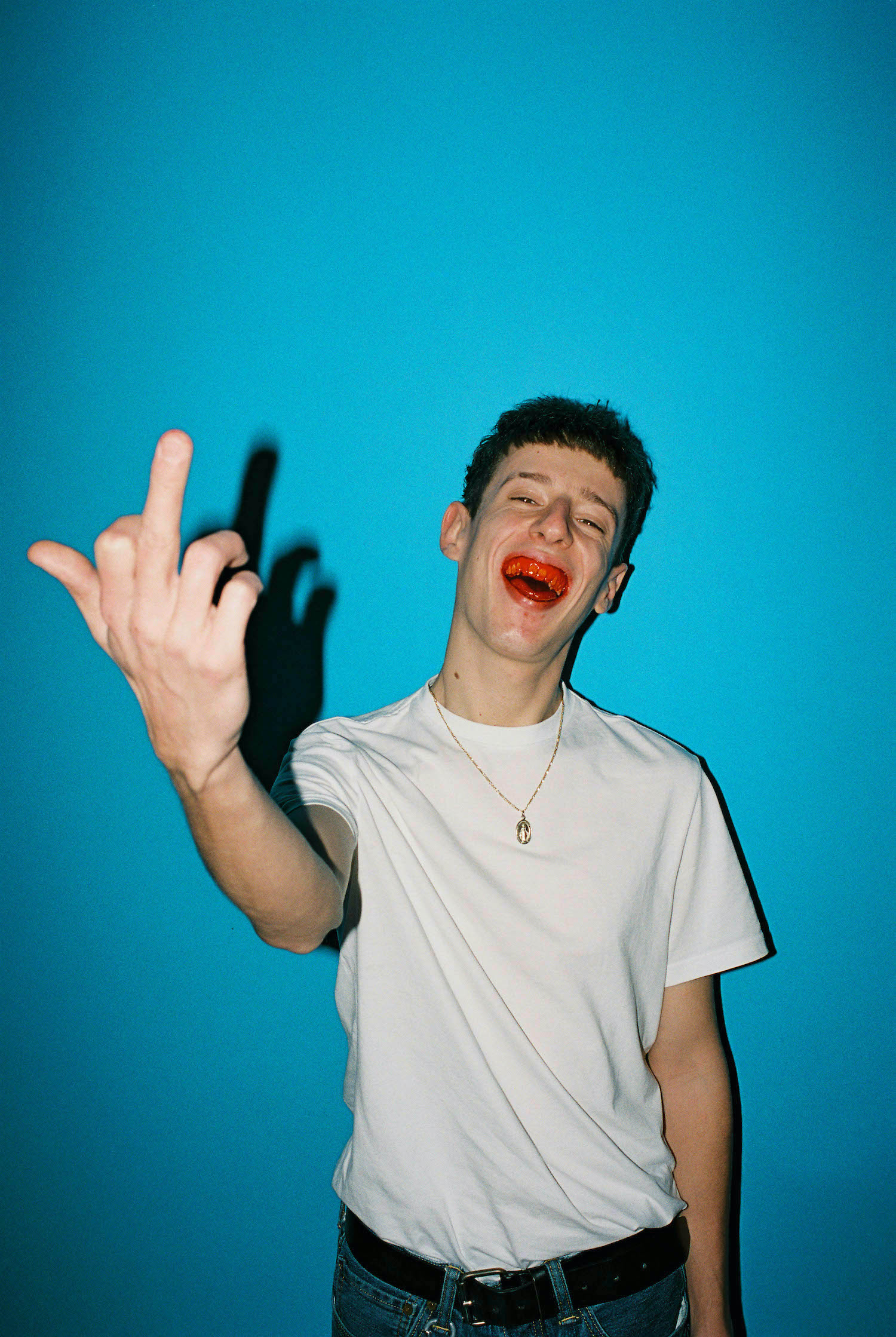 What would you say has been your best moment so far?
Playing my first headline show in 2020. First time to see a lot people in front of me who are just there for our show
How would you describe your sound to somebody unfamiliar with it?
Most important thing for me is that a song has swagger, in any kinda way. Most of my tunes are guitar driven and when it comes to drums I like to go for a hip hop kinda feel.
What's your dream "I've made it" moment?
Playing Glastonbury
We love your debut album Failure Familiar, what more can you tell us about it?
It's a very personal record and I´m very proud of it. I like that each song differs a lot from the other, wanted to have a good range of songs on my debut and I hope I achieved that.
What else do you have planned for the near future?
Recording the next album, playing a lot of shows hopefully all over Europe and just do all I can to get bigger.
And finally, who is your biggest fan right now?
I don't know but I think my pa likes the songs a lot!
Failure Familiar is out now via Scruff of the Neck Records