Following the release of two stunning new singles in 'bridge' and 'in the eyes', we got to know hugely promising Irish indie pop artist Sistir a little better
Emerging Irish indie pop artist Sistir has made something of a statement already in 2023, releasing two gorgeous new singles that showcase the best of her immersive and unique sound and style. 'bridge' and the brand new 'in the eyes' highlight an artist who's thoughtful lyrics and narratives are matched by the alluring and captivating soundscapes that accompany them, with the artist having never felt more confident and engaging.
These releases have continued the upward trajectory of someone who has been steadily carving out a name for themselves over the last few years with a succession of stirring and resonating singles. We love Sistir and her intoxicating sound, and had a chat with the artist to find out some more about the new single, her journey so far, and what else the exciting artist has planned going forward.
Who TF is Sistir?
My name is Aisling McCarthy and I'm a singer/songwriter/producer from Longford Ireland. Since deciding to go solo I have been working with my friend James Lock (former guitarist of Keywest). It was James that brought me to Bristol where we worked on my debut EP.
How long have you been making music?
I've been writing since I was 9 or 10 but it was in my teens when I started to take songwriting more seriously and recorded my first album at home with my dad when I was 15. Since then I've been in a number of bands but decided to go solo in 2016.
Why do you make music?
I think I first started to make music out of curiosity. I loved singing other peoples songs, but I was eager to figure out how to make my own. I remember the first chord I played and the sound of more than two notes together, while I sang, blew me away. This probably started my obsession with writing. It was always so therapeutic for me and still is to this day. I am a very sensitive person and music helps me understand what's happening inside. I often write when I feel something strongly, whether it's an emotion or a situation I am trying to figure out. Once I have written the song, what I am feeling becomes more clear and helps me through it.
What are your biggest influences?
My biggest influences are emotions and trying to understand what is happening inside of me and around me. Nature and celtic spirituality have been another big influence lately. When it comes to music, I listen to a massive variety of artists but some of the most recent musical influences have been Danit, Tame Impala, Moby, Beach House, Jungle and Highasakite.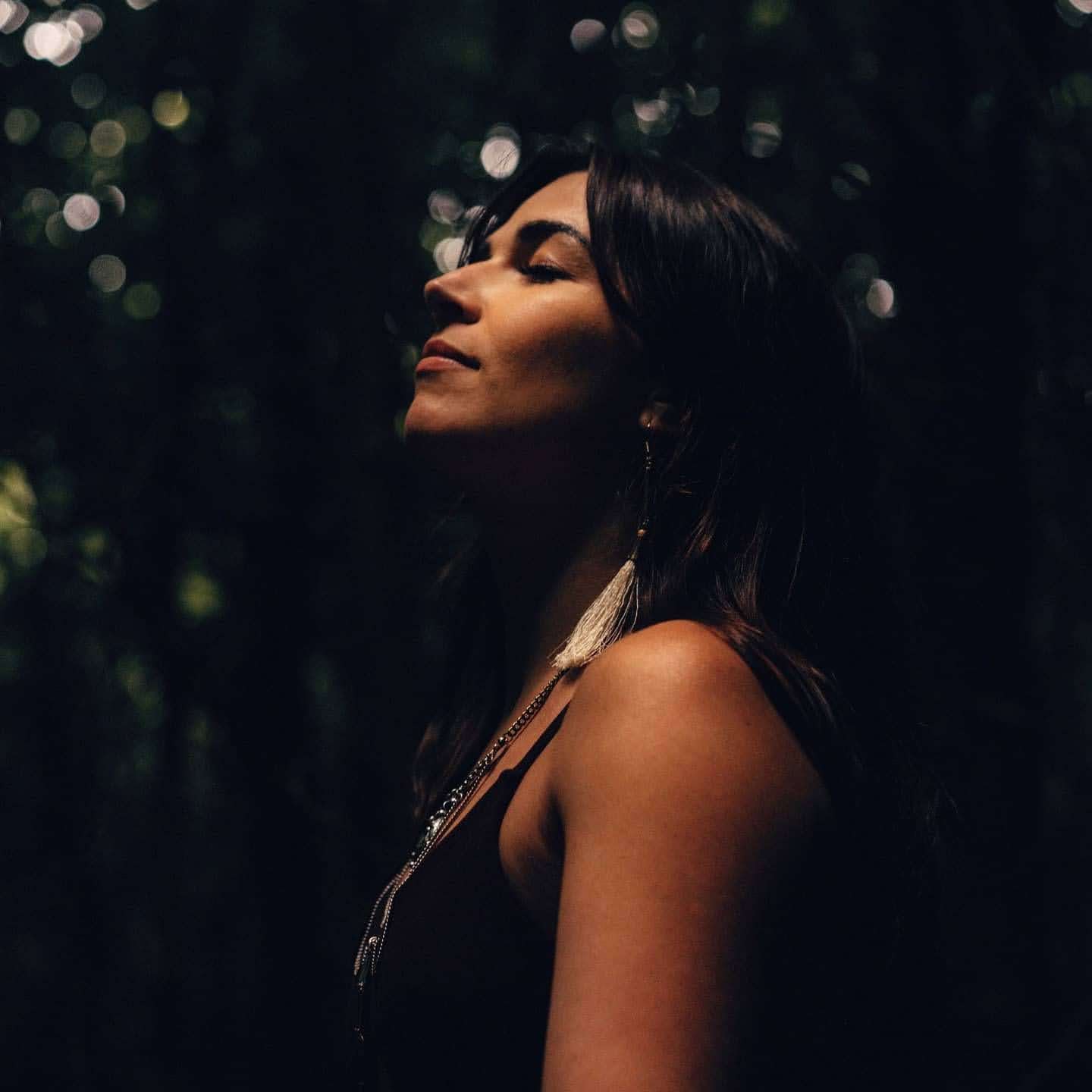 What would you say has been your best moment so far?
Getting played on BBC Introducing was pretty special. It was my first ever radio play and hearing my own music on the radio was an incredible feeling.
How would you describe your sound to somebody unfamiliar with it?
Haha this is honestly the most difficult question for me. I always joke and say 'ocean space' but it isn't quite that either. Something like catchy melodies, chilling 80's synth, haunting harmonies and wavy guitar riffs might sum it up nicely.
What's your dream "I've made it" moment?
When I can comfortably support myself by making a living out of writing and performing my music for people. That would be just lovely!
We love your new single 'in the eyes', what more can you tell us about it?
It's the follow up story for my last single 'bridge'. I wrote it in Bristol with James, after the relationship ended and I decided to move to Bristol to focus on writing. This melody came pouring out of me within the first days of making the move. There was a lot of healing to do. I had put my ex's needs ahead of my own which had a pretty bad effect on me. He was going through a difficult time and I felt he needed my support but no matter how hard I tried, nothing helped. The line 'who are you at your best' sums up how much I wanted to see him happy and thriving. They say the eyes are the window to the soul, so this reference was my attempt to see who he was beneath all the pain.
What else do you have planned for the near future?
Lots more music and collaborations with other artists. I am so looking forward to sharing more music, both what is already written (and gathering dust) and new creations. Really looking forward to performing my music live too. Really enjoy playing festivals so it would be great to get some in Ireland or the UK.
And finally, who is your biggest fan right now?
My biggest fans have always been my friends and family but maybe that is changing. I would love it if my BIGGEST fan out there would make themselves known because I'd love to meet them 🙂