We had a chat with Norwich trio Sleemo following the release of their emphatic and experimental new single 'Dog'
Armed with a creative, chaotic, and ever-evolving sound that sits uneasily somewhere between indie rock and metal, Sleemo have been bubbling just beneath the surface of the UK music scene of the last few years, poised for their big breakthrough moment that truly puts them on the map.
Fortunately, the outfit more than have to sound and the tunes to do just that, boasting an emphatic style that crosses the borders that lie between rock and metal with reckless abandon. This sense of aforementioned chaos and guile is as apparent as ever on the trio's new single 'Dog', a stomping, riff-laden release that showcases just how bold, experimental and exiting the band can be. We had a chat with the outfit to find out some more about the outfit, their ambitions, and what their journey has been up to this point.
Who TF are SLEEMO?
Sleemo are an alternative rock/metal power trio from Norwich. We've have been around since mid 2019 playing shows and tours alongside the likes of Enola Gay, Jamie Lenman, CLTDRP & other great musicians who we look up to.
How long have you been making music?
As Sleemo, we have been making music for over 3 years now with the sound continuing to evolve through every release!
Why do you make music?
We make music because we love it and we play stuff that we would want to listen to ourselves. The satisfaction of being so comfortable with your own songs and playing them in front of fantastic crowds is great and brings us a huge drive, whether that's to bring us back up from a down mood or just to motivate ourselves to do more inside or outside of the band.
What are your biggest influences?
Deftones are a huge influence on us, we love the discordance and atmospheres; King Gizzard and Reuben are also huge show influences on us too! We were really excited to have supported Jamie Lenman, he was a really big deal for us when we started.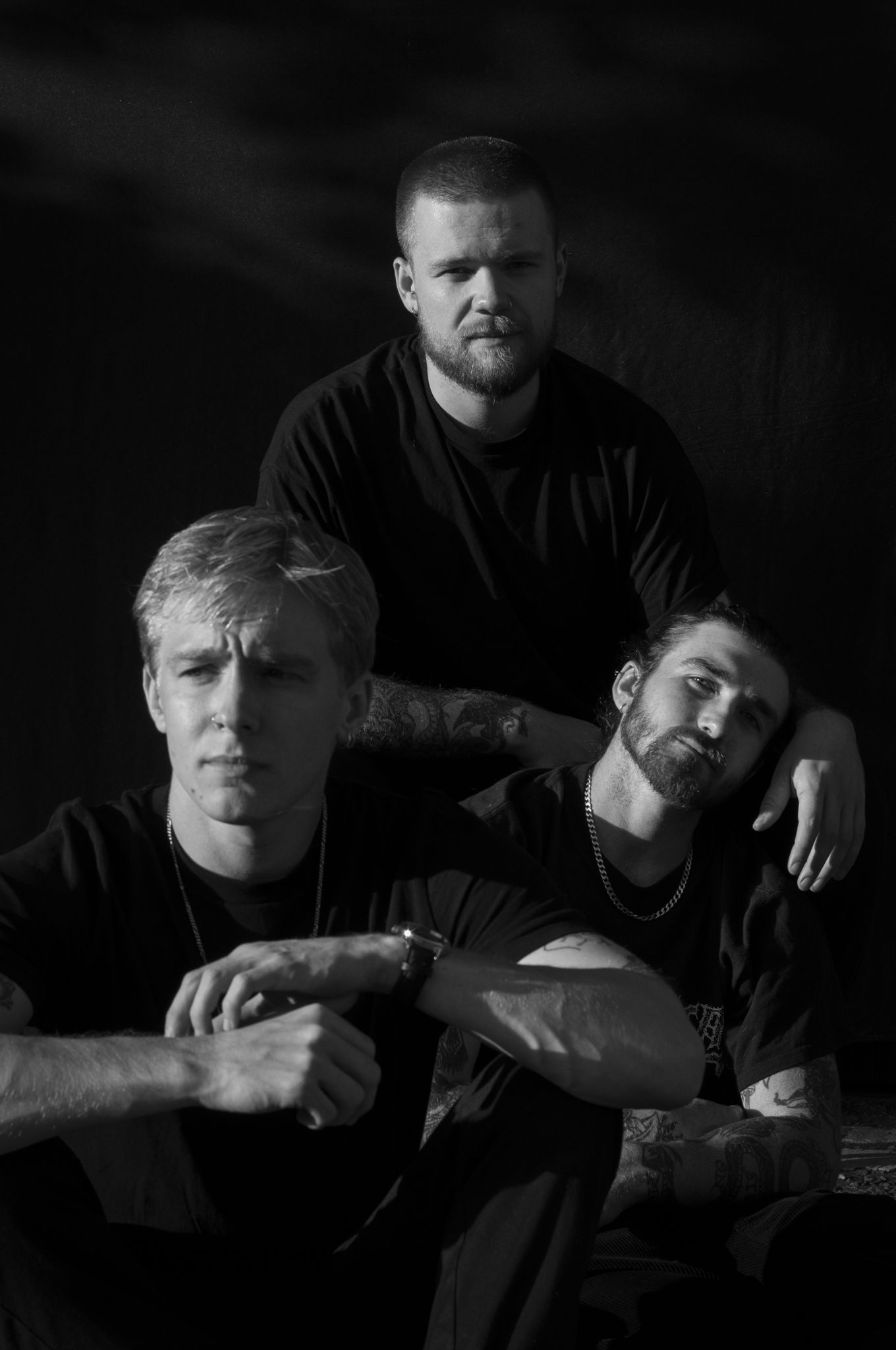 What would you say has been your best moment so far?
There have been so many to choose from but one of the most recent for us is our recent tour up in Sheffield, Lincoln, hull, London & Ramsgate alongside a band called Slap Rash. Being able to get into the crowd and feel the energy bouncing off the walls was immense and incredibly invigorating. Every gig we play together has the ability to bring all three of us closer together and these 5 dates did exactly that. The experience as a whole just tested all of our strengths and gave us the drive to do more, we didn't want it to end!
How would you describe your sound to somebody unfamiliar with it?
We have been aptly described before as "your indie band's metal band and your metal band's indie band" which we feel describes us well, we're quite loud and aggressive but are still light enough for some!
What's your dream "I've made it" moment?
For us it'd be to headline 2000Trees and do a big UK/European tour, that's when it'll be more real that we've made it!
We love your new single 'Dog', what more can you tell us about it?
Thank you very much! Well the idea came from a past experience our frontman Billy had. Discussing the single, Dog is a song about people getting too involved in a friendship/relationship, creating rumors and fake stories which can crumble that relationship. A person shouldn't be speaking on behalf of someone else, everyone can speak for themselves but some people find the need to slither their way into any situation to make it worse without knowing the full context of what's going on with that said person. Some people can't live with what they've got so they involve themselves in other people's lives for some excitement. We wanted to capture that whole vibe and meaning into 5 minutes of sheer sound, we believe we executed that in 'Dog'. We've released a video for it on YouTube which helps to visually represent the ideas of the song!
What else do you have planned for the near future?
We're planning a couple more headliners and some more releases before the end of the year, before hopefully grabbing some festival spots for the summer of 2023 and playing around the country a lot more, meeting new people, making new friends and bringing out more music we hope you'll enjoy!
And finally, who is your biggest fan right now?
Jacobs mum and dad have got to take that title, they appear at almost every show and we can't thank them enough for the support they give!