With their sophomore EP Things I Tell Myself just about to drop, Swedish duo Slide look about to take alternative pop by storm with their bright and euphoric unique sound.
Uniquely talented Swedish duo Slide are fast gaining a reputation for their genre and convention bending brand of alternative pop. Their sound managed to feel distinctively theirs while maintaining a level of captivating and all-encompassing mainstream appeal. Slide invite you on a roller-coaster of expectations and emotions, and excel at crafting an experience that feels both memorable and fresh.
Their sophomore EP Things I Tell Myself is on the horizon and sees the outfit make a subtle shift within their sound. As evidenced on wonderful new single 'Keep Shining', there is a new sense of optimism and a laid-back euphoria to be found on the newer Slide releases. There is a very personable honesty and reality found within these tracks, we had a chat with Slide ahead of the July 31st release of this body of work, and found out anything and everything about the duo and this new release.
Who TF are Slide?
I'm a Swedish artist making music with the help of my friend Simon.
How long have you been making music?

I've made music seriously for a couple of years but I've been interested in music my whole life. I started practicing guitar at like 10 but I really sucked at it so I had to take a breather with that one.
Why do you make music?
This is something I ask myself every other day when I've been stuck on a song for hours. But it's some kind of obsession at this point I guess. I just keep coming back to it and it keeps being fun. It's a great way of expressing my emotions.
What are your biggest influences?
I have both old and new inspirations. I really like bands like Chili Peppers, Nirvana and Oasis because I grew up listening to that stuff with my dad. But I'm also really into newer stuff like Trevor Daniel, Blackbear and Dominic Fike. I guess I tend to lean more towards the alternative as long as it's still pop.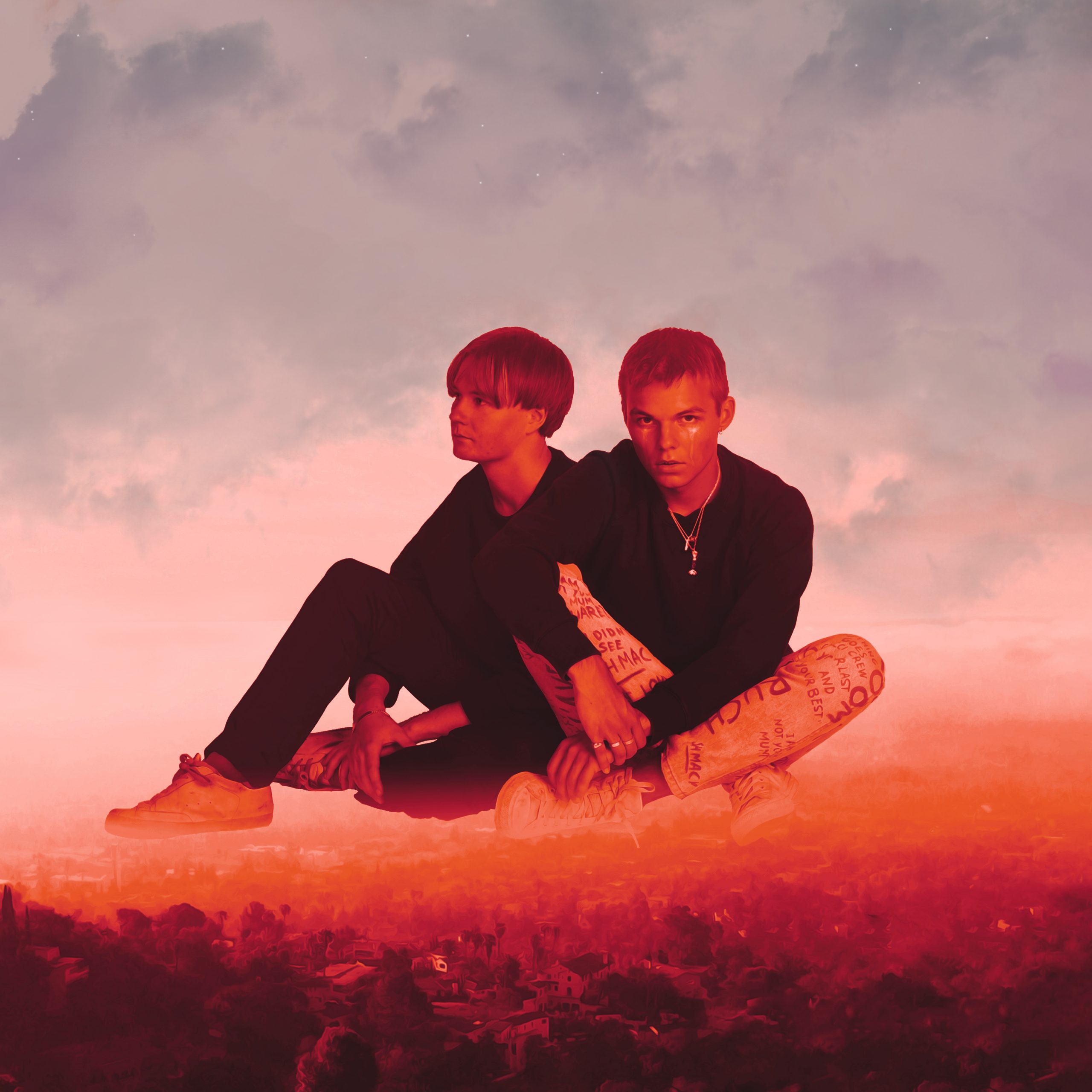 What would you say has been your best moment so far?
When KROQ played our new single 'Hello Spirit'. I'm pretty proud of that.
How would you describe your sound to somebody unfamiliar with it?
Post Malone meets Chili Peppers meets Lauv. Or something like that. Stripped back, honest and a lot of emotions.
What's your dream "I've made it" moment?
Grammy and a number one on Billboard. Also when all the LA moms know my songs, that's when I'll know
Your latest EP Things I Tell Myself is out on Friday, what can you tell us about it?
I worked really hard on it and it lays the groundwork for what I am planning to do in the music industry. With my earlier songs I was still figuring out my songwriting. This EP however is much more developed sound wise and visually coherent. I'm so excited for everyone to hear it!
Your sound is known to push genre convention aside and feels very ambitious and experimental, is this something that you strive towards with your songwriting?

First of all, thank you! And yes, always. I wouldn't want to be alternative just for the sake of it but at the same time I don't think it's possible to make something truly good if you don't push some kind of envelope. So I try to be influenced by things all across the board while remaining in the realm of pop.
And finally, who is your biggest fan right now?

If your mom isn't your biggest fan you're doing something wrong, right?
Things I Tell Myself is available July 31st.