Boasting a unnerving dark pop sound and an abundance of unique creativity, we sought to find out some more about London-based artist Sølv following the release of her incredible third EP Synthetic Feelings.
Sølv is an artist who is rapidly earning acclaim for her completely absorbing and almost hypnotic brand of R&B flavoured dark pop. The London-based singer-songwriter, producer and director takes a firmly hands-on approach when it comes to her sound, and the self-taught and self-managed artist oversees every aspects of her brand and her sound with a close circle of creative friends.
As a result, Sølv's work feels blisteringly cutting edge and new. Drenched in the artists signature personality, and possessing an underlying darkness and danger that makes for a searingly memorable and visceral listening experience. Sølv represents pop music at its most creative and unique. Following the release of the artists self-produced self-written and self-recorded third EP Synthetic Feelings, we had a chat with Sølv to find out some more about one of pop's most engrossing and interesting emerging figures.
Who TF is Sølv?
I'm an artist, writer and producer based in London.
How long have you been making music?
I started writing songs with an electric guitar when I was around 15. A couple of years later I started to teach myself how to produce and that really changed everything for me as it opened up a whole new world and enabled me to figure out my sound without other people dictating it.
Why do you make music?
It's second nature now and it's all I wanted to do since I was a little girl. It's a way for me to work out what's going on in my own head. A lot of the time I find it hard to pinpoint exactly how I'm feeling and somehow writing songs is a way to sort through my subconscious mind. Sometimes a lyric will come out of me but won't make complete sense initially.. a week later I'll come back to it and realise exactly what it means and what it represents. So in short – I make music as a way to communicate with my subconscious mind.
What are your biggest influences?
My parents would play a lot of things like early Roxy Music and David Bowie when I was growing up so I'd say that really influenced my experimental side when it comes to production. When I first started getting into James Blake's music it really opened my eyes to what could be done through electronic music and production.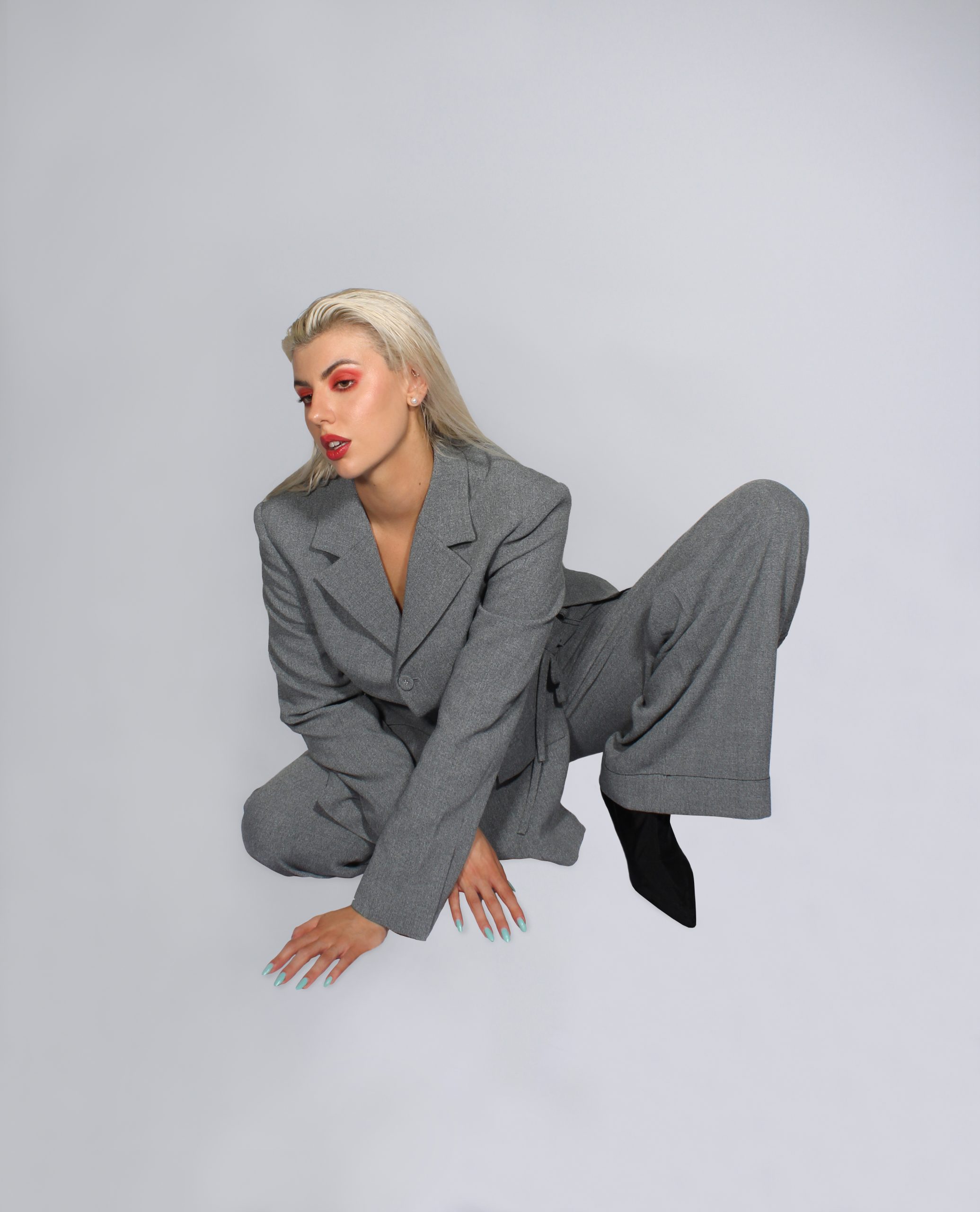 What would you say has been your best moment so far?
I would say making and releasing this EP! I've really loved experimenting and exploring new directions sonically as well as creating all the visuals and artwork too. My boyfriend shot all the photos in our flat and I produced, wrote and recorded everything.
How would you describe your sound to somebody unfamiliar with it?
Alternative, electronic, R&B infused dark–pop. Somewhere between FKA Twigs, Lana Del Rey and Banks.
What's your dream "I've made it" moment?
When A$AP Rocky reaches out for a feature 😉
We love your latest single 'Girls Should Be', what can you tell us about it?
Thanks, I'm glad you like it! It's about society's pressures on girls/women. It was a process of me reflecting on my past experiences with hindsight and clarity. It's my most honest and vulnerable lyrics I've ever written and because of this it's one of my favourites. I hope it resonates and helps girls going through similar experiences today.
The track features on your lauded third EP Synthetic Feelings, what was the process like putting it together?
Every song was written during lockdown apart from Colour / Somehow. My boyfriend helps me out massively with planning and the admin side of things so we decided at the beginning of April that we would map out how to release this EP. We created a timeline with the days down to a T to show when I'd need to have the production of a certain song completely finished and mixed, when it needed to be back from mastering and when it needed to be uploaded to my distributor, when all the artwork and assets needed to be completed etc… It was a crazy process. As I said before we also shot everything from our flat and I created all the artwork, a lyric video, all other teasers and social content and all the merchandise that will be ready for sale very soon! It's been a super busy year but it's so satisfying knowing that we pulled it off.
And finally, who is your biggest fan right now?
@solvbrasil on Twitter and Instagram. I have quite a few Brazilian fans so Sølv Brasil translates everything so they can understand. They're so supportive! I work alone for most of the process so seeing what I create from a room in my flat resonate with people across the world is pretty amazing and makes it all worth it.
Synthetic Feelings is available now.