Photos: Rory Barnes
Following the release of their colossal latest single 'outside', there has never been a better time to get yourself familiar with Edinburgh indie outfit swim school.
Now a few tracks and years into their fledgling career, Edinburgh indie outfit swim school have left enough of an imprint on the UK music scene to establish themselves as serious contenders. Boasting a sound that borrows from around the indie landscape and mixed with the potent and effortlessly cool, shoegazy personality that swim school seem to naturally possess, tracks like 'let me inside your head', 'sway' and colossal new single 'outside' have outlined the outfit as a serious force to be reckoned with.
Always looking to take the deep dive and find out more about our favourite emerging artists, we had a chat with swim school to find out some more about their sound and the journey they have taken to get to where they are now.
Who TF are swim school?
Hello! We are a 4 piece band from Edinburgh.
How long have you been making music?
We've been a band now for about three years. Myself (lewis), Matt & Billy used to be in bands before swim school. This is Alice's first band but she's been playing music since Primary school.
Why do you make music?
We make music because we absolutely love it, we love working on new ideas and see them evolve in the studio. We also love playing our music live.
What are your biggest influences?
We all have such different music tastes, we love bands like Foals, Wolf Alice, The Cure & Slowdive but we also love artists like Ben Howard, Boards of Canada & Paolo Nutini.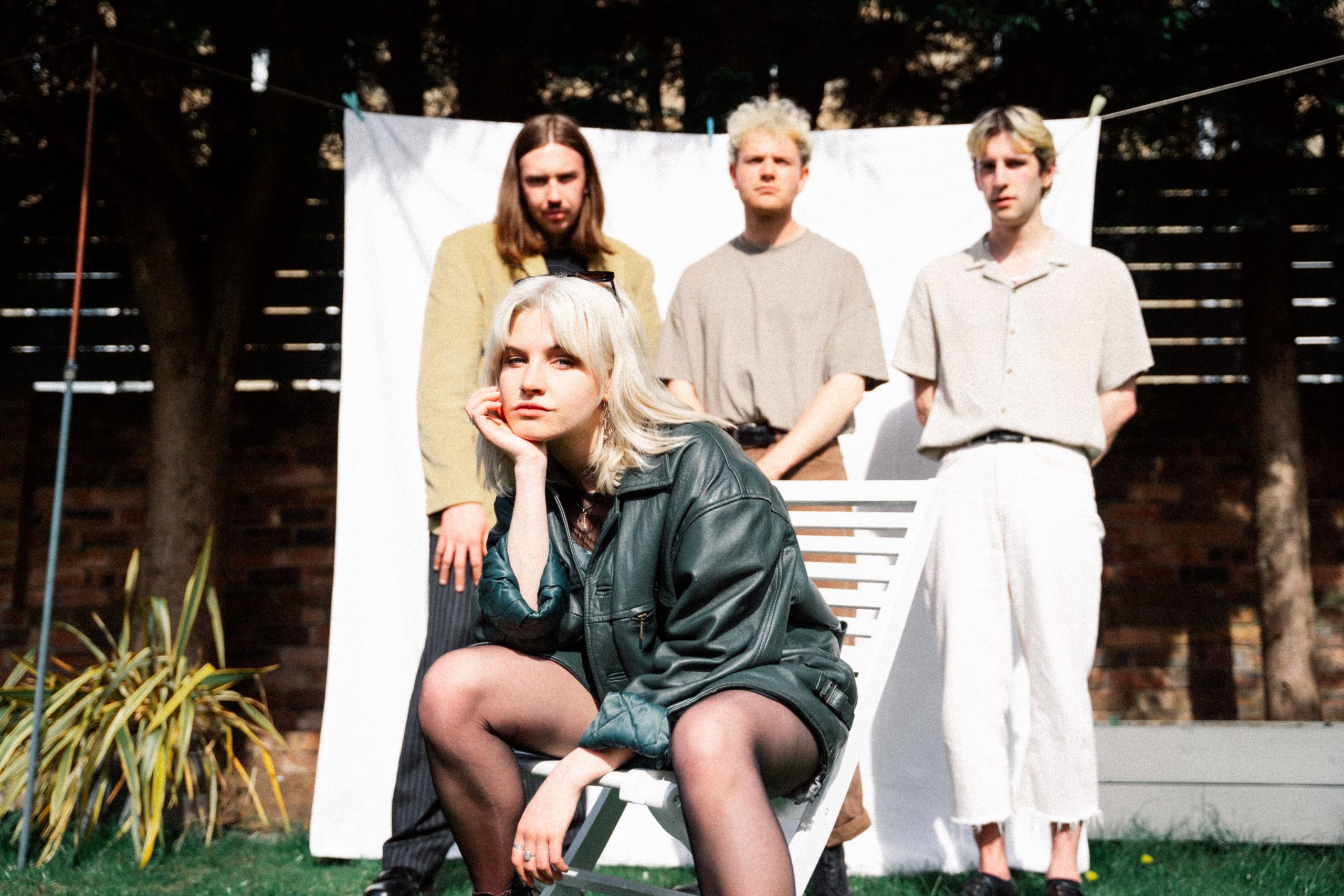 What would you say has been your best moment so far?
The night we released 'let me inside your head' and saw that Spotify added us to a few of their editorial playlists, that's something we've all dreamed of getting with a new song.
How would you describe your sound to somebody unfamiliar with it?
Shoegaze, grunge vibes.
What's your dream "I've made it" moment?
It would be an absolute dream to have one of our songs played on Made in Chelsea.
We love your new single 'outside', could you tell us some more about it?
Outside was one of the first songs myself (lewis) & Alice wrote over lockdown, because we couldn't see each other. We had to write songs virtually which was tough but also a fun experience.
'Outside' is the heaviest song we've ever written too and also the first song our new drummer Billy wrote with us. Lyrically, 'outside' focuses on how toxic relationships can affect mental health.
What plans do you have for swim school in the near future?
Honestly, we just want to get back to playing shows. We've got lots to announce and more new music coming out. We're so buzzing to get this going again!
And finally, who is your biggest fan right now?
Hmmm good question, probably my mum.