We caught up with Tessa Lee following the release of her rousing sophomore single 'Could It Be?'
In 2021, Australian artist Tessa Lee announced herself as a captivating and unique songwriter and talent with the release of her debut single 'Warm Orange Glow'. The freedom and unique melodies of the artist's sound shone through on the track, that showcased both the accessibility and intricacies of the artist's jazz-informed sound.
Now, just under a year later, the artist has followed the release up with its successor, 'Could It Be?'. The track continues to establish a sound that feels timeless in its laid-back, effortlessly captivating appeal, while tapping into Tessa's rockier, sharped-edged influences. The artist's sound is developing nicely, and so far both releases have showcased different facets to it, each permeated with personality and charm. We had a chat with Tessa Lee to find out some more about her journey and what other plans she has going forward.
Who TF is Tessa Lee?
I am an Australian singer/songwriter. I'm also a mum, a gardener, a teacher… the list goes on. My life is a juggling act.
How long have you been making music?
I began playing flute when I was 8 years old, then picked up a guitar in my early teens and began writing songs straight away. I sang in a jazz band (specifically Django Reinhardt "Hot club de France" style) in my last few years of school, which influenced me to go to a university with a jazz course.
Why do you make music?
Music is about connecting with others, when I really stop to strip it all back. Take away all of the layers of production, PR, content creation etc, and really I make music to connect with others. Nothing better than playing a song which creates an experience for someone which helps them or transports them, offers them something: a way to cope with life, a great beat to jive to etc.
What are your biggest influences?
I have quite a lot … Ani Difranco's music was massive for me in my formative years. But then again, so was folk music as a whole (we went to a lot of folk festivals growing up), as were bands like Smashing Pumpkins and Nirvana (yes I'm THAT age… hahaha). Right now I can't get enough of Flock of Dimes from the US and Lake Street Dive.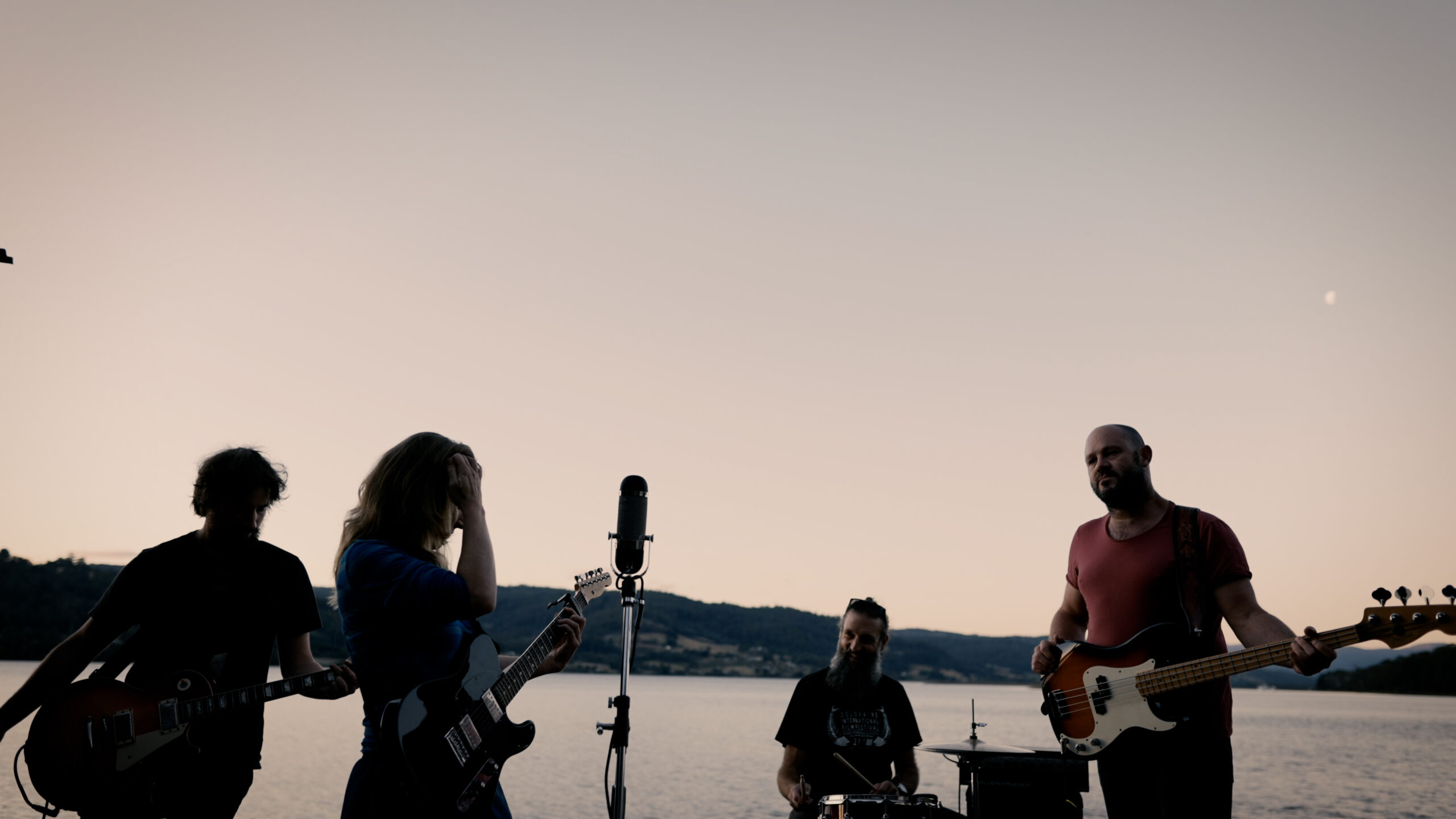 What would you say has been your best moment so far?
My best moment performing recently was a gig my band and I did last week. Spectacular venue (The Paragon Theatre in Queenstown, Tasmania) with gorgeous sound and lighting. We really nailed everything, and came off stage buzzing! Such a great feeling.
How would you describe your sound to somebody unfamiliar with it?
That's a hard one because I don't tend to write in any one genre. I oscillate wildly between country, jazz, blues and pop. You could say I sit at the intersection where they all meet…
What's your dream "I've made it" moment?
It would be great to have someone working for me, booking the shows, organising the tours. I would love to concentrate on writing the songs and recording and filming and performing! And have that be a financially sustainable career.
We love your new release 'Could It Be?', what more can you tell us about it?
Thanks! I really love it too. I wrote it very easily, it wasn't a difficult process. I just played around with the sound of the words, and the structure was born out of my guitar riff. It's got quite a simple structure, and an understated band arrangement which my bass player Josh came up with. I love the twinkly tone of Fin's lead lines and the whole rhythm section is so laid back on it too.
What else do you have planned for the near future?
We have a few shows lined up to celebrate the release of 'Could It Be?', other than that, the focus will be on recording the next couple of tracks to complete the album which I'm aiming to have out in April 2023.
And finally, who is your biggest fan right now?
Oooh, tough one! My gorgeous friend Shannon rates a mention for her absolutely fabulous support and encouragment. My incredible husbo (Australian slang for "husband") Ian keeps the home fires burning when I'm out performing and touring. I couldn't do it without him really!