We caught up with The People Versus following the release of the all-encompassing 'Pretty Words'
From the larger than life grandeur of their soundscapes, to the magnetic presence and power of lead singer Alice Edwards, The People Versus are an Oxford 6-piece who have this aura that surrounds them that feels unlike anything you've seen or heard before. Their sound feels both infectious but grounded in rawness and heart, melding fun rhythms with hard-hitting, thoughtful lyrics and emotionally driven vocals.
The latest single from the outfit, 'Pretty Words' is a track that does a great job of showcasing exactly what makes The People Versus feel so special, a track laced in atmospheric grit and intensity that is amplified tenfold by Alice's dominating, all-encompassing vocal display. The track explores the obscure concept of how your personal views will often do little to shape the world around you, and how your thoughts and feelings are often a drop in the ocean in the bigger scheme of thing. If it all sounds quite deep and complicated, then that's because it is, but there is an alluring, captivating nature to the sound that is likely to keep you around on vibes alone, whether it is a punchy and dynamic alternative pop sound that you're after or something laced in substance to sink your teeth into, The People Versus have you covered. We love this new release and the nuances of their sound, and had a chat with the band to find out some more about their journey and what to expect from them going forward.
Who TF are The People Versus?
Alice, Jack, Danny, Ben, Cathy and Owen.
How long have you been making music?
As a group? Since 2019, so a grand total of about 2 years where we've been allowed outside
Why do you make music?
Alice talks about their experience as someone who is Non Binary and Ace in their lyrics and we've all been moved to see so many people talk to us at shows about feeling like they were heard in our songs… I personally also hugely dislike working.
What are your biggest influences?
Alice would probably cite Aurora, White Lies and Florence and the Machine.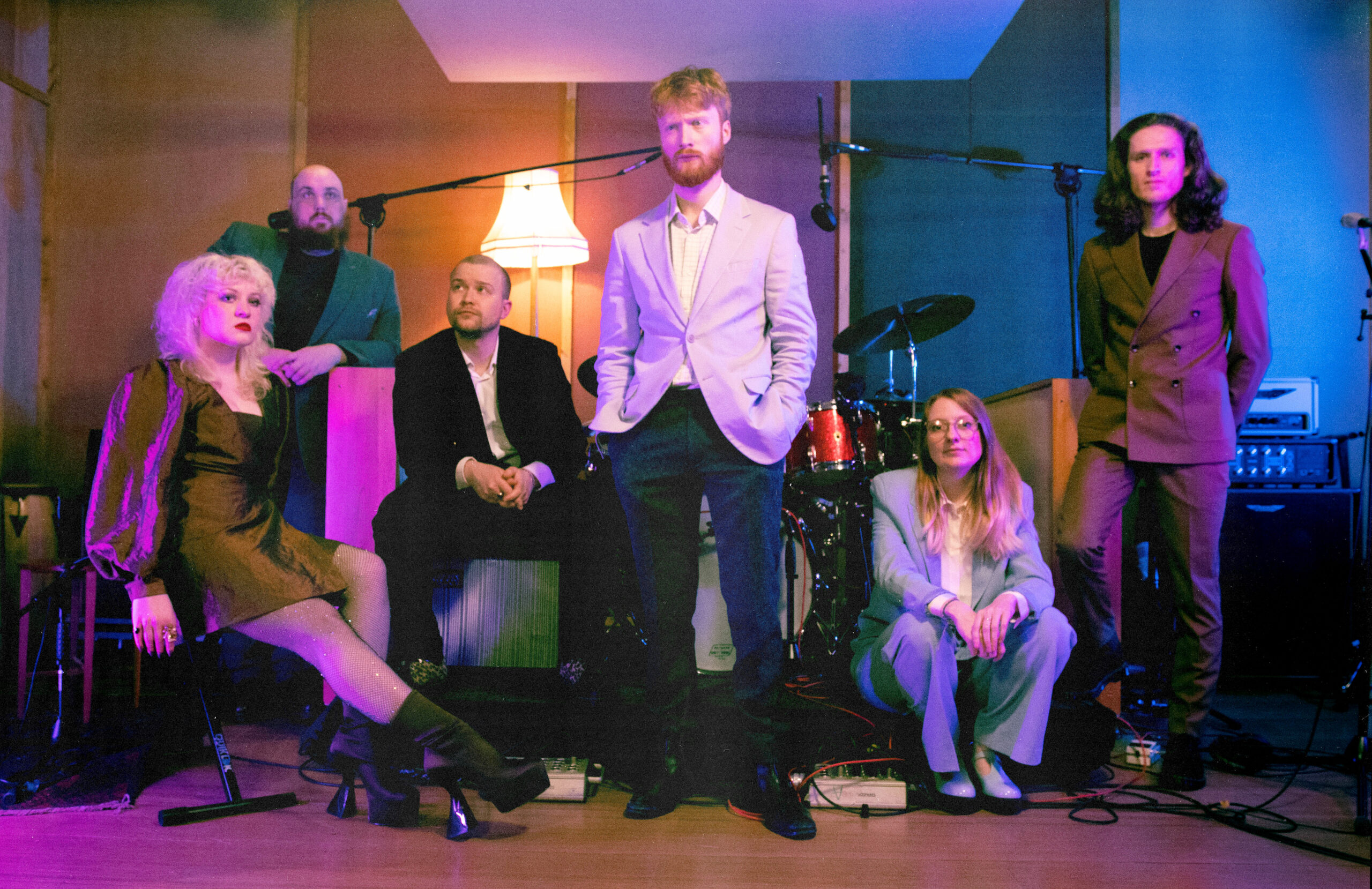 What would you say has been your best moment so far?
Our dear friend (and fantastic children's author) Sam Taplin introducing us for our first proper sold out home town show. Hearing him say "The People Versus" and hearing the roar from the side of the stage was a real "holy smokes" moment.
How would you describe your sound to somebody unfamiliar with it?
Patroclus having a dark disco phase is my recent go to. Everyone I describe our sound as similar to ends up being involved in a scandal so i'm doing them a favor and shutting up.
What's your dream "I've made it" moment?
Hearing our songs sung back to us at Red Rocks / Brixton Academy would be my two.
We love your new single 'Pretty Words', what more can you tell us about it?
It's a song written about how small and powerless you feel when dealing with emotional immovable objects, like unrequited love that no matter your actions isn't going to change. Like a fishing boat on the ocean, your actions have 0 effect on how the ocean feels about you.
What else do you have planned for the near future?
We've always got a lot on, I get edgy if I sit still for too long, definitely follow us on instagram for some exciting news in the next couple of weeks.
And finally, who is your biggest fan right now?
I was going to make a joke about Danny, our keyboard player, but I currently wear our merch as pajamas, so, throwing rocks in glass houses.
I would love to take this opportunity to send some love to one of our real top fans, Stafford. I'm not sure how he'll feel about this so i'll keep it brief, but he comes to every show in the south east and introduced me to the Cure properly, and is indirectly why i own a chorus pedal which shaped the guitar parts on some of these recent songs. Thank you Stafford!