Following the release of their explosive latest single 'The Angler', we had a chat with raucous indie upstarts and accidental TikTok stars The Rills.
TikTok is a kind of polarising platform in 2020. Depending on which angle you look at it at it is either the future of marketing or the absolute death of culture, and people seem to have very strong opinions on either side of the fence. The Rills are a band that seem to have caught fire on the platform through their sheer nonchalance towards it, capturing the attention of users with their non-committal approach to video-making and coming across like they couldn't really give a shit either way.
Good marketing however, is only as good as the product that it is selling, and the bands chaotic and relentless brand of abrasive indie rock is as memorable as it is raucous. Doubters skeptical due to the whole "TikTok" way of gaining traction are likely to be bowled over by the fresh and dynamic sound that the trio have crafted. This is indie rock to smash your mates living room up to, packed full of the ceaseless hunger and energy that The Rills bring to the fore. Following the release of the outfits excellent new single 'The Angler', we caught up with the Lincoln trio for a chat, to find out some more about one of the UKs most exciting upcoming acts.
Who TF are The Rills?
We're a three piece from Lincoln and Essex, specialising in Indie bangers and 15 second videos.
How long have you been making music?
Three years as The Rills but I (Mitch) have been writing songs for ten years. Me and Callum (Bass) were in a band as teenagers which eventually became The Rills, but we never wrote together as such. I wrote the bare bones of songs and then Callum and the rest of the band just fleshed them out. We became a three piece in January however and started properly writing together (including our drummer Mason) for the first time. We'd start with an idea and run with it for hours until it became a 10 minute epic… then we'd chop it up, massacre it, and stick it back together at around the three minute mark.
Why do you make music?
There's definitely a huge sense of satisfaction after finishing a song, but personally I have to get them out. My brain is just hotwired all day – I hear my favourite songs, most hated songs and songs that don't even exist yet all washing about. I think if I couldn't exorcise them by writing then it'd kill me.
What are your biggest influences?
The band has changed so much over such a short space of time and IDLES have been a huge influence on that, but we still love The Libertines who were the big ones in the beginning. Of course there's also a big Arctic Monkeys influence and I think my unsociable teenage years are to blame – I'd quite happily spend my lunchtime blaring This House is a Circus through those tinnie old iPhone headphones instead of having a kickabout. I try to take influence from non-musical forms too and I got really into James Joyce recently, his way of expressing universal ideas in very specific, mundane, 'normal' life moments is something I've been trying to do with my lyrics.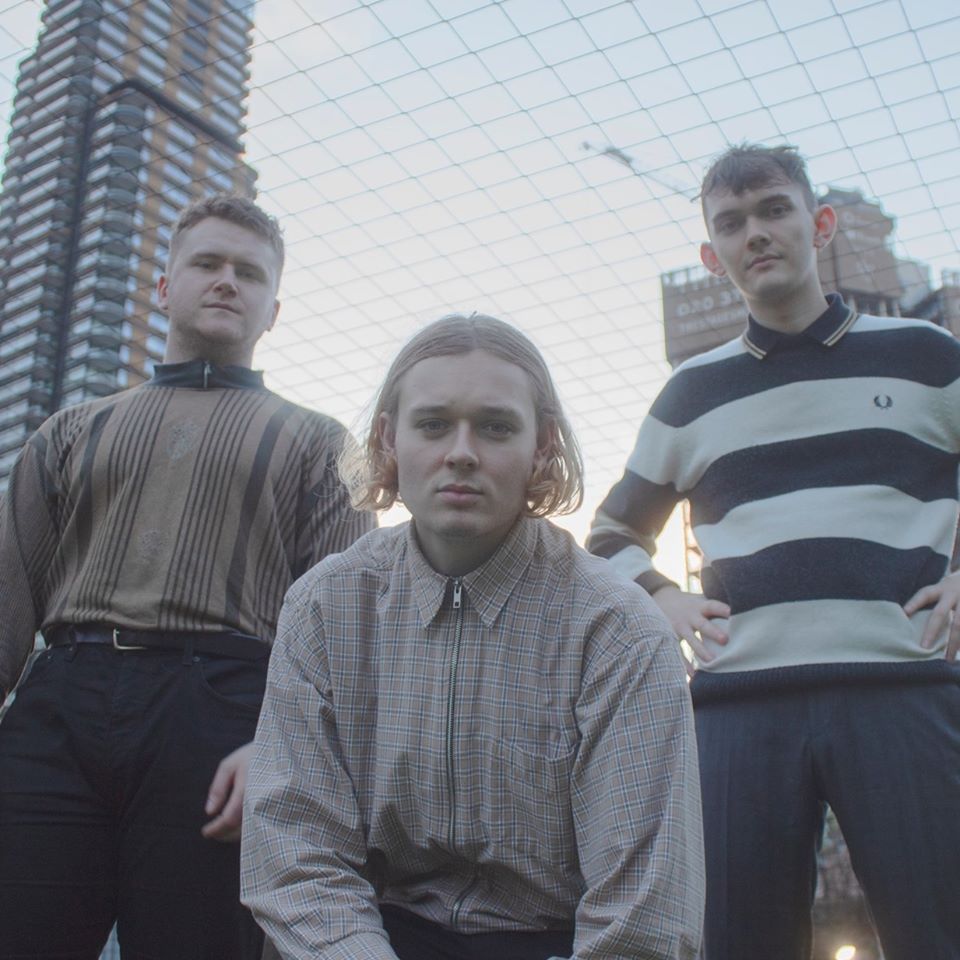 What would you say has been your best moment so far?
We got to play Kendal Calling in 2018 and it was our first taste of a serious festival – we played an absolutely packed tent to hundreds of people, it was a special moment. The whole weekend was incredible, all of our mates were there too and loving it – we ended the weekend with bits of Pete Doherty's guitar which he threw into the crowd whilst headlining on the Sunday (it was smashed to pieces almost immediately).
How would you describe your sound to somebody unfamiliar with it?
Like a raging bull if it went to university and sought anger management counselling.
What's your dream "I've made it" moment?
The Rills: Action figure series with real life catch phrases such as 'God I'm skint' and 'Anyone for a brew?'
You seem to have accidentally stumbled into having a big following on TikTok, how did that come about, and how are you finding it?
It's been a wild few weeks to say the least. In truth, our manager was nagging us for months to get on TikTok, but we weren't feeling it – I suppose it was that stereotypical thing with being in a band and having a complex about credibility. We would say things like, 'do you think The Beatles would have used TikTok?' and then one day we realised ' Yeah, they probably would'. So when we decided to bring out The Angler, we decided to dive in head first and bang – next thing we knew hundreds of thousands of people were watching our videos. The comments were nothing short of incredible too, it was such an exciting but humbling feeling to know people loved our music – the fans we've made from TikTok are so dedicated too we love them.
We love your latest single 'The Angler', could you tell us some more about it?
This one is the story of a lad out on the pull, but unfortunately for him, no one is taking the bait. The Angler thinks he's a hero but actually he's a bit of an arse. Like his Stella, he throws his weight around the mosh pit and tries a little bit too hard to start the chants. I feel a bit sorry for him really, he's not exactly a bad person but would do well to take a look at himself in the mirror and maybe stop blaming the world for his dodgy relationships – the song is kinda my bash at toxic masculinity.
And finally, who is your biggest fan right now?
Most definitely our manager.