Following the release of their latest noise-pop juggernaut 'Topher Grace', we had a chat with Dublin's THUMPER.
Ireland's Thumper are an act that have been building steam over the past few years due to their emphatically noisy sound and their raucous and unpredictable live shows. As a band with two drummers that merge pop hooks with more crunching and distorted guitars, a uniquely chaotic and powerful dynamic dominates proceedings.
Tracks such as 'Ad Nauseum', 'In My Room' and 'Down' have become staples of the band and this unhinged sound, and latest single 'Topher Grace' is their newest showcase of their uniquely compelling cocktail of psych rock and noise-pop.
THUMPER are a band that are more than happy to shout in your face until they have captured your attention, and the sheer energy, charisma, and presence that follows them will ensure that you're glad that they did. We had a chat with frontman Oisín Leahy Furlong to find out some more about the rapidly ascending act.
Who TF are Thumper?
We are a six piece psych rock band from Dublin.
How long have you been making music?
"Out of Body Auto-Message", our first studio EP, was released last year but THUMPER originally started as a solo project. Under this name I released and distributed some tapes around Dublin and eventually started the band to perform the songs at some festivals. After a couple of years of line up changes, we eventually found the THUMPER line up that stands today, and the writing process shifted from being just a vehicle for my songs, to something more collaborative.
Why do you make music?
The feeling of willing a song into existence out of thin air is a magic experience, and likewise the feeling of performing a live show in a packed room is pretty transcendent. I guess it's addictive, but truly I've never really considered doing anything else with my life.
What are your biggest influences?
There are 6 of us in the band, so musically we are pulling from a lot of different influences. I think this push and pull is a necessary element to our sound. I've always loved lo-fi artists like Daniel Johnston or the Moldy Peaches, but one of our drummers works on very high production soundtracks in his spare time. The dichotomy of finding a middle ground between these two ends of the spectrum is challenging, but ultimately very rewarding.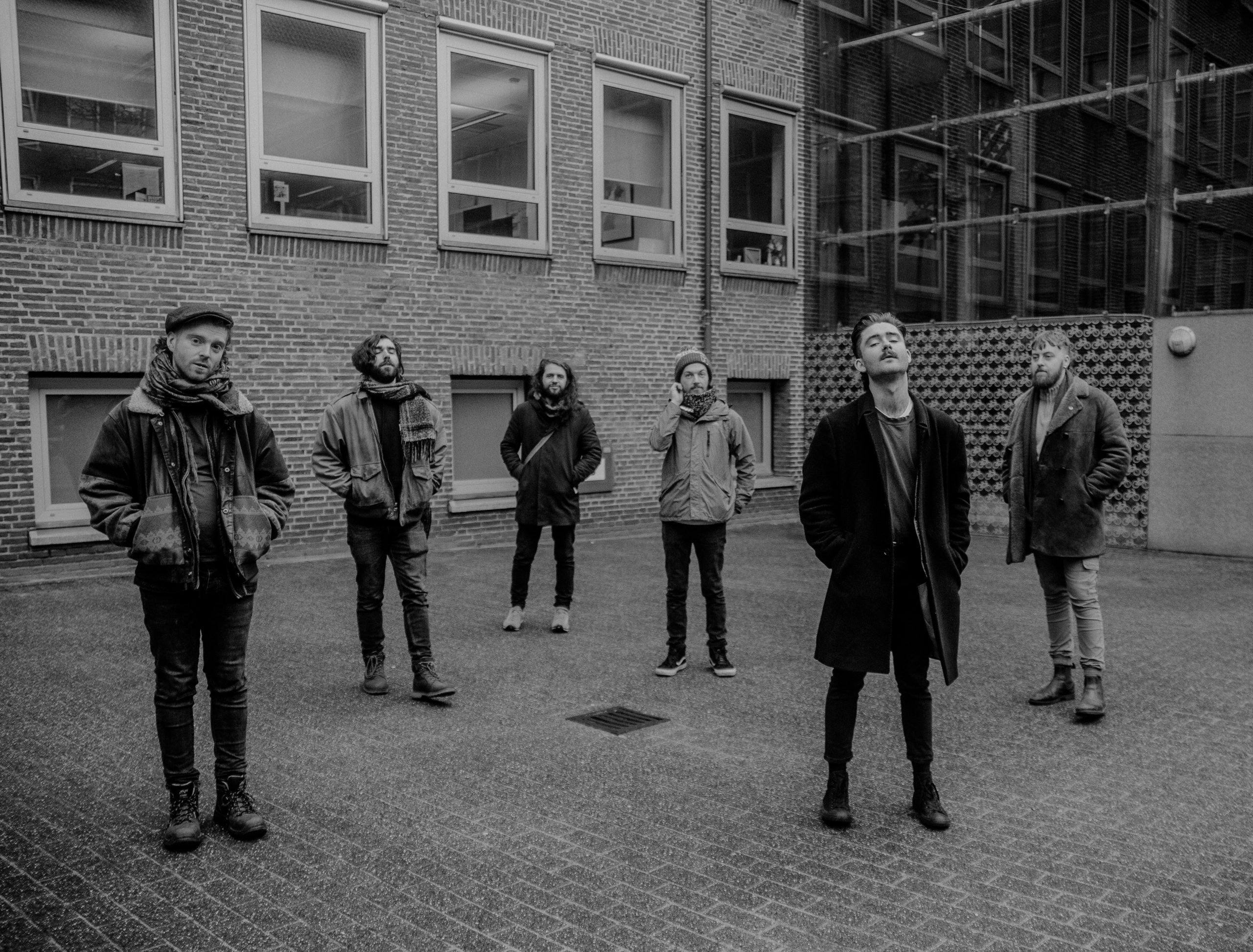 What would you say has been your best moment so far?
It's tempting to mention our first sell out show outside of Ireland, or a huge festival slot or something but probably the best moments are the small ones where a stranger tells you how much your band has meant to them. I don't think we'll ever take that stuff for granted.
What do you want people to take away from your music?
As I mentioned above, there has been a couple of iterations of what THUMPER actually is over time. It took a lot of growing and changing in public and so what we were aiming for with our music, or what people took away from it has shifted and morphed too. Ultimately, these days we try to not consider too heavily what it is people expect from us, and just try to surprise ourselves.
What's your dream "I've made it" moment?
There's been plenty of "I've made it" moments that have passed us by, because we tend to be in a constant state of looking forward. I look forward to holding our debut album in my hands, and taking stock in that moment.
How do you think being a band from Ireland and more specifically Dublin has impacted your sound?
Ireland is almost too small to have individual 'scenes', so generally what happens is you have lot of different people making art and music all on top of each other. This leads to some mental cross pollination of tastes, and some healthy competition too.
We love your new single 'Topher Grace', could you tell us some more about it?

Topher Grace was written over the course of a couple of months, on scraps of paper and iPhone notes. I was trying to bottle that feeling of being somewhere between hyper sincerity and exaggerated hyperbole, and chasing that place by hitting the town every night. In this song the narrator has convinced himself it's a means to an end, that at the end of this road is some ultimate truth.
Musically I wanted to see how many elements we could strip away and still retain a sound that was recognisably ours. So we shifted the focus from melody and structure to something more based on performance and dynamic – borrowing liberally from bands like the bad seeds and the fall.
And finally, who is your biggest fan right now?
Probably my ma, she's been there since day 1!
Topher Grace is available now.