We had a chat with precocious young talent Tom A. Smith following the release of his debut EP EP1
At just 17, Sunderland newcomer Tom A. Smith is already an artist who is being tipped for big things for his thoughtful and memorable brand of storytelling and distinctive sound. Having emerged in 2021, the artist has now released his debut EP, the appropriately titled EP1, and the work provides a succinct look at the talents that the precocious young talent possesses.
Among the tracks on the EP is the rousing new release 'Boltcutters', a sparse but impactful track that really highlights Tom's uniquely captivating vocals and the endearing, earnest quality that his sound and his writing possess. Whether leaning into this thoughtful sound on 'Boltcutters', or the more sharp edged grit of 'Wolves', there is a lot to love from Tom's sound, and with his debut EP now out into the world, we figured that it would be the perfect time to have a chat with Tom A. Smith and find out some more about the exciting emerging songwriter and his journey.
Who TF is Tom. A Smith?
I'm a 17 year old singer songwriter from Sunderland.  I've just released my first EP which was produced by Larry Hibbitt (Sea Girls/Nothing But Thieves/The Snuts). I perform Solo or as a band and have been playlisted on Spotify and Apple Music.  My debut single 'Wolves' was played by Jack Saunders on BBC Radio 1 four days after it was released and my next single 'Dragonfly' was his Next Wave.
How long have you been making music?
I got lessons from the age of 4 and I know there are recordings of me from about five onwards knocking about in the house.  My first gig was aged 8 at The Cluny in Newcastle and it's all I've ever known or wanted to do.
Why do you make music?
I just love it, I love the creative side, I love performing.  It's really the only thing I've ever known and it feels like a superpower because most people I know can't do it.  I've been lying in bed a little unwell with covid and still lay there playing my guitar!
What are your biggest influences?
Musically The Beatles and Led Zeppelin but I received lessons from Barry from The Futureheads for years and he really taught me the detail. Love some good harmonies, I really love popular music to be honest, I very rarely listen to an album and would prefer the greatest hits every day.  I've started to listen to Tom Waits and Leonard Cohen but really I much prefer playing myself rather than listening to someone else.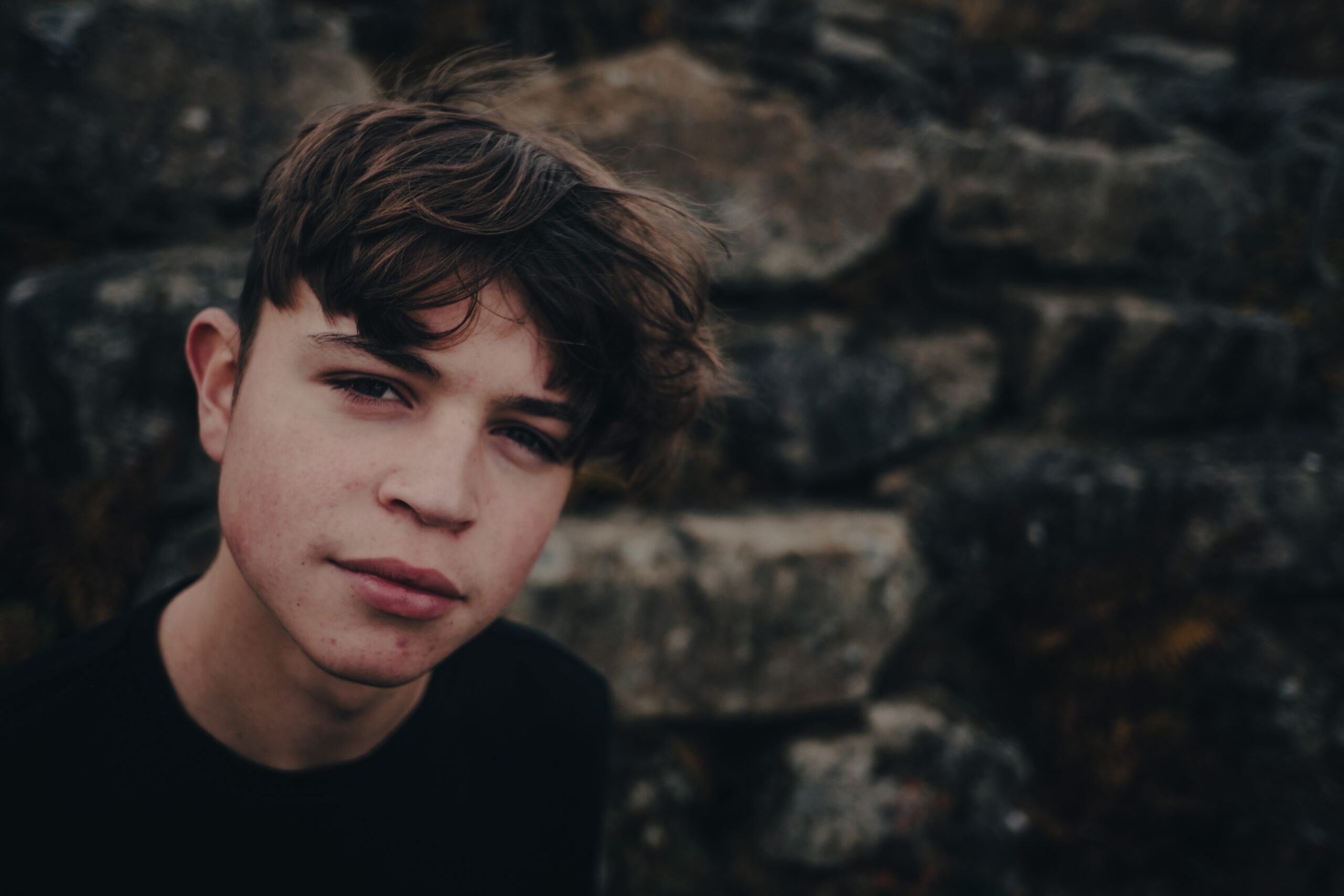 What would you say has been your best moment so far?
I've had some massive moments when I was younger supporting Catfish & The Bottlemen, James Bay and The Charlatans but my favourite moment was a few weeks ago in a small venue called The Grace supporting a great band called Overpass.  People were singing my lyrics back and it blew me away, we had the place bouncing and I was in shock for a few days.
How would you describe your sound to somebody unfamiliar with it?
It's all about my voice.  I don't need to be pigeonholed into any genre or style.  I love music and the common aspect is my deep voice which I'd say is distinctive.  I think my EP shows that I mix it up a bit, so I would describe it as chorus heavy, melodic rock.  I promise if you listen to my EP there are no two songs the same.
What's your dream "I've made it" moment?
I have an obsession with Main Stage Glastonbury in the afternoon but my current dream is Brixton Academy.  Fantastic venue and I think it's an achievable target.  I want to be around for a long time so my first target is to have a headline tour but I'll definitely do that even if no one comes to watch so that's not a dream.
We love your new single 'Boltcutters', what more can you tell us about it?
I wrote and recorded the demo the day after I met my manager Neil and when he heard it he said he could hear it being sung back to me at Brixton Academy funnily enough.  I wanted a Billy Bragg vibe and it's a tiny bit too deep for me but it just works.  Once I got into the idea of stealing a heart I just had fun with it.  It has some of my favourite lyrics that I've written, even if it is a soppy love song.
What else do you have planned for the near future?
Its festival season coming up.  I've got a few announced like Liverpool Sound City, Neighbourhood Weekender, Sonic Wave and 110 above and then loads not announced. I genuinely can't wait!!!  At the beginning of April I'm sharing a stage with Kawala at Leadmill in Sheffield which is a dream but every gig is amazing to be honest I just love performing.
And finally, who is your biggest fan right now?
Just played a gig with Abby Roberts who has 20 million Tik Tok followers so that's quite big.  James Bay was talking about me in an interview so that's huge.  Morissey played my cover of Please Please Please Let Me Get What I Want to the crowd when he toured America so that's massive.  Iman shared a Bowie cover I created after he passed away, ridiculous!!