We found out some more about Birmingham artist Tori Cross following the release of her smooth new single 'Too Many'
With her endearing, soulful pop sound and engrossing charisma, Tori Cross has established herself as an artist with a thoughtful and captivating sound to soothe your soul in the same vein as artists like Corrine Bailey Rae and Olivia Dean, possessing an innate, personal and laid-back charm that feels effortlessly smooth.
The latest release from the rising artist is new single 'Too Many', a love letter written in the fallout of a breakup that maintains the artist's signature sense of coolness and composure. The track has a chilled out, funk-inspired feel to it that creates an interesting contrast to the melancholy and heartbroken nature of the narrative, making for a track that feels multi-faceted and authentic throughout. The most poignant and affecting facets of the artist's sound shine here, and make for a listening experience that is easy for listeners to find themselves lost in and resonate with thanks to the immersive writing style and the lush nature of the sound. We had a chat with Tori Cross to find out a bit more about her and the stunning new single.
Who TF is Tori Cross?
I am a singer, songwriter and producer making music that feeds your soul! I've been through a whirlwind in the last few years and am now releasing it all through my music. I found my dad, discovered that I'm half Irish, came out of a seven year relationship and in all that learnt so much more about myself.
How long have you been making music?
I've been making music now for over ten years. At 16 I went to a performing arts college to study music and from then I've been learning and growing as an artist. I think I've always been working out what I want to actually say in my music but feel like now I've finally found my voice.
Why do you make music?
I make music because I have to make music. I've taken breaks but I've never been able to stay away. Those who know me know that I'm generally not a very emotional person however all the emotion gets poured out in my songs. I think that if I didn't make music maybe I'd implode haha.
What are your biggest influences?
My biggest influences from the music I listened to as a kid are definitely Corrine Bailey Rae, Lily Allen, Amy Winehouse and Lianne La Havas. I would sing Lily's album 'Alright, Still' at the top of my lungs on car journeys with my mom and I still go to Amy Winehouse's album 'Frank' if I'm ever stuck for inspo. These artists were honest with their music and that's what I always aspire to be.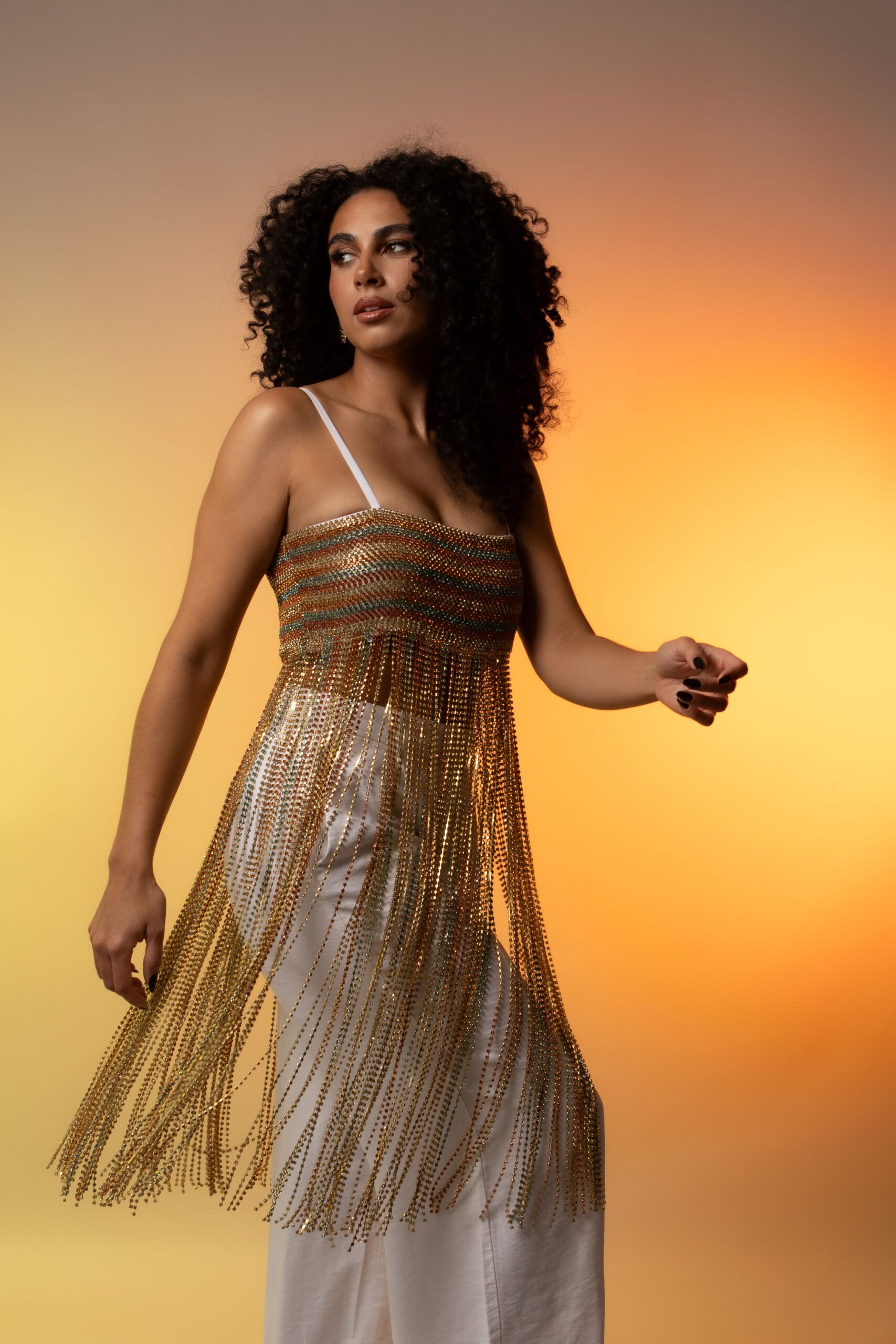 What would you say has been your best moment so far?
Producing and releasing my latest single 'Too Many'. It's a song that I'm incredibly proud of and I'm even more proud to say that I wrote it myself and produced it with the help of one of my best friends. In the past I've put blocks on myself and what I'm able achieve and I never thought that was something I could do, so now I know that anything is possible and the world is my oyster.
How would you describe your sound to somebody unfamiliar with it?
I always say that my music is pop soul. It's generally pretty chilled with honest lyrics, melodic verses and catchy choruses.
What's your dream "I've made it" moment?
To have a large crowd of people singing my songs back to me, I think that's when I'll feel like I've made it!
We love your new single 'Too Many', what more can you tell us about it?
Thank you! I wrote 'Too Many' about two years ago in my house share in London after breaking up with and moving out from the house I shared with my long term boyfriend. I was obviously devastated but coming to terms with the fact that it was the best thing for the both of us. 'Too Many' feels like a love letter to myself reminding me that the relationship with myself is the most important one I'll ever have, and to get to know and fall in love with myself.
What else do you have planned for the near future?
I have big goals for my music career and in the near future plan to be consistent with releasing music. I actually have a release set for 8th November (you heard it here first). This release is called 'Heaven (why didn't you call me?)' and I wrote and recorded it a week before my Grandpa's funeral.
And finally, who is your biggest fan right now?
My mum! Forever and always.