We had a chat with the hugely talented Victoria Finehout-Vigil following the release of her stellar first two tracks
Emerging earlier this year with the releases of her initial singles 'Swallow' and then 'Lately', Victoria Finehout-Vigil has established herself as a precocious talent with an innate ability to craft arresting and memorable tracks that get under your skin and stays with you. Stacked full of atmospheric tension, emotion, and a cutting edge feeling of impending volatility and danger within her quiet power.
While the tracks has established a really unique charm that the artist possesses, they have very contrasting styles, with 'Swallow' being a brooding, slow-burning track that moves with a delicate, deliberate sense of poise and 'Lately' boasting a more cathartic and all-encompassing sense of dynamism and energy. Both of these tracks feel like indisputable evidence of the sheer weight of talent and appeal that the artist has, and we couldn't move quickly enough to arrange a chat with the artist and find out some more about her.
Who TF is Victoria Finehout-Vigil?
Listen, I am still trying to figure it out.
How long have you been making music?
Not long enough to feel like I am allowed to call myself a music maker. Workin on it.
Why do you make music?
I kind of write songs to get a truth out of me that I either don't want to admit to or that I don't exactly have the courage or ability to say any other way.
Honestly, to just get this thing out of me that I can't quite name. I'm always just trying to get this constant buzz out of my body. So I've just always sung. Then I was like, I have my own things to say, let me try to make my own songs.
What are your biggest influences?
Paula Cole, Fleetwood Mac – especially for Swallow. Múm, CocoRosie, Santigold, Ween. But the music nerd in me who grew up in the 2000's is like Brand New, The Shins, Yeah Yeah Yeahs, Death Cab for Cutie, Le Tigre etc. Hate to be cliché but Led Zeppelin duh.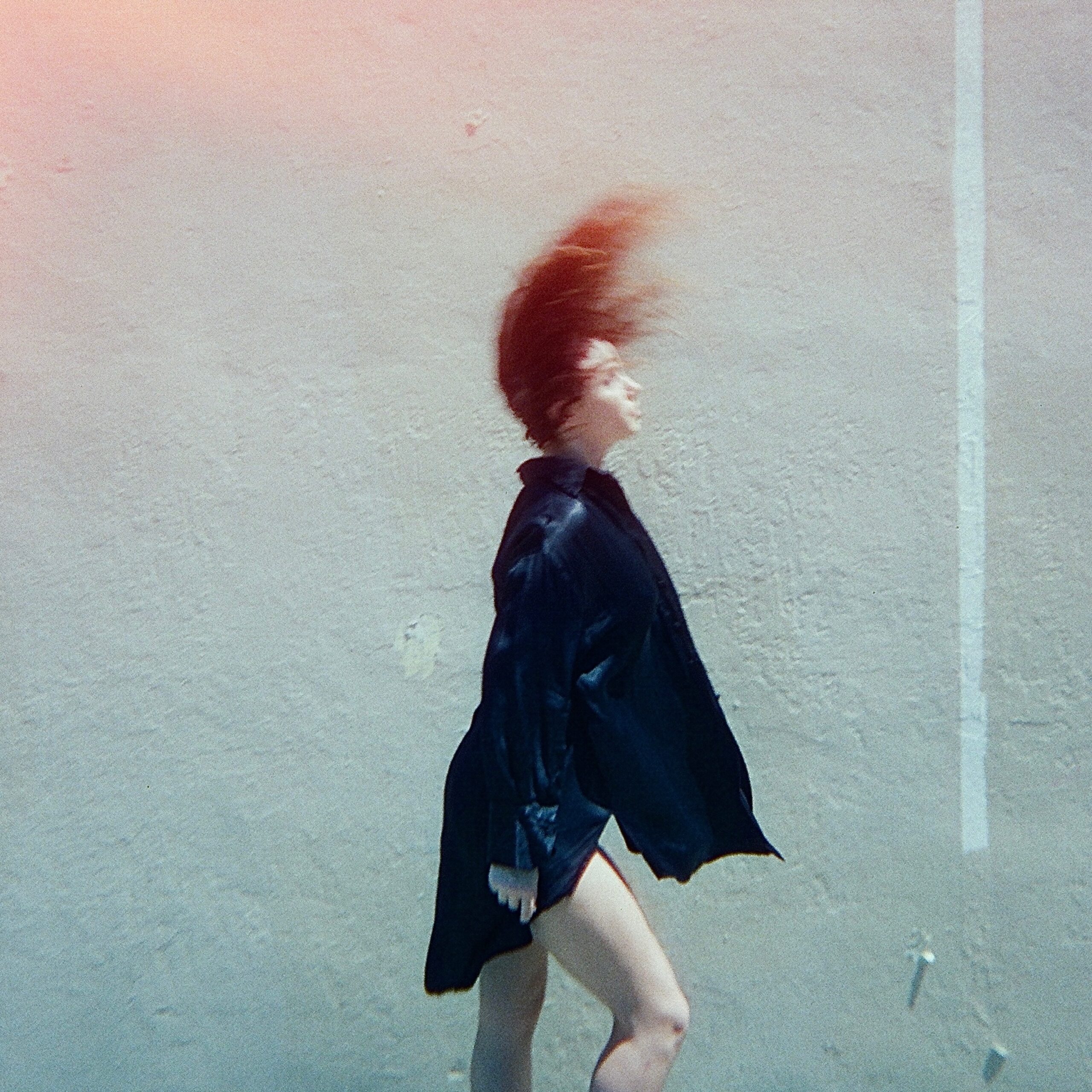 What would you say has been your best moment so far?
I really love being in the studio with musicians. Actually, I just like being around musicians. Their brains are crazy.
How would you describe your sound to somebody unfamiliar with it?
Confused. Still trying to find her way. Melancholic, lamenting, angsty. I guess I'm a teenager.
What's your dream "I've made it" moment?
That I've made a full-length album that I really love, really believe in, that I hope other people really love and feel moved by.
We love your singles 'Swallow' and 'Lately', what more can you tell us about them?
'Swallow' was a really easy, organic process. It came to me easy, and a few weeks later I somehow ended up recording it with the right people at the right time. 'Lately' was a little more dramatic, and it felt a little more higher stakes. I brought the original idea to my co-writer and producer as a loose and incomplete song. Luckily, I had someone really talented who was able to pull it all together and make it what it is today (Nick Anton, go hire him). I learned a lot on 'Lately' and because of that it actually makes it a really hard song for me to listen to – I honestly struggle to be ok with my shortcomings on it. 'Swallow' was this sweet sort of quiet confession, so it was just for me and sharing it felt more like an offering of myself, and 'Lately' was more of a giant experiment on my end so I feel a lot more vulnerable about its feedback and reception. Obviously, they are both vastly different!
What else do you have planned for the near future?
I have an EP coming out soon with Lately and three other songs on it, which is exciting. But ultimately I am already looking forward to working on my next EP sometime this fall.
And finally, who is your biggest fan right now?
LOL. Stephanie Mautone and Ming Lai. Also endlessly, my parents.