Following two immaculate singles, we caught up with emerging indie pop star Wallice.
LA artist Wallice looks set to take the music scene by storm with her uniquely candid indie pop sound. Sounding revitalised and as fresh as anything that we have heard in the last few months, Wallice has firmly entrenched herself in the hearts and minds of listeners with the release of her singles 'Punching Bag' and now '23'. There is a relatable heart to her sound that when compounded with its infectious and affable melodies, makes for a thoroughly enjoyable and rousing listening experience,.
These tracks do a wonderful job of establishing the artists sound and showcasing different sides of her endearing and resonating lo-fi sensibilities. The artist has the sound, the winning personality, and the quick-witted guile to become a real force in contemporary indie pop. We had a chat with Wallice to find out a bit more about one of our favourite emerging artists, how it all started, and what is yet to come.
Who TF is 

Wallice

?
A 20-something year old Indie artist born and raised in LA who had a stint in Jazz music.
How long have you been making music?
I started playing trumpet when I was 7, switched to cello at 9, and since then I've always played some instrument. I started writing songs when I was 12 about a boy in middle school who didn't like me back, and haven't stopped writing music since.
Why do you make music?
Music is one of the best ways to express emotions, whether it's writing, playing or just listening to it. I'm not even one to bottle my emotions up, but music is so cathartic. It's also one of the most entertaining activities for me and my friends to do together.
What are your biggest influences?
I grew up listening to a mix of Weezer, Radiohead, Dr. Dog, Lana Del Rey, and these last few years Big Thief and Phoebe Bridgers. I think you might be able to hear a bit of them all in my music.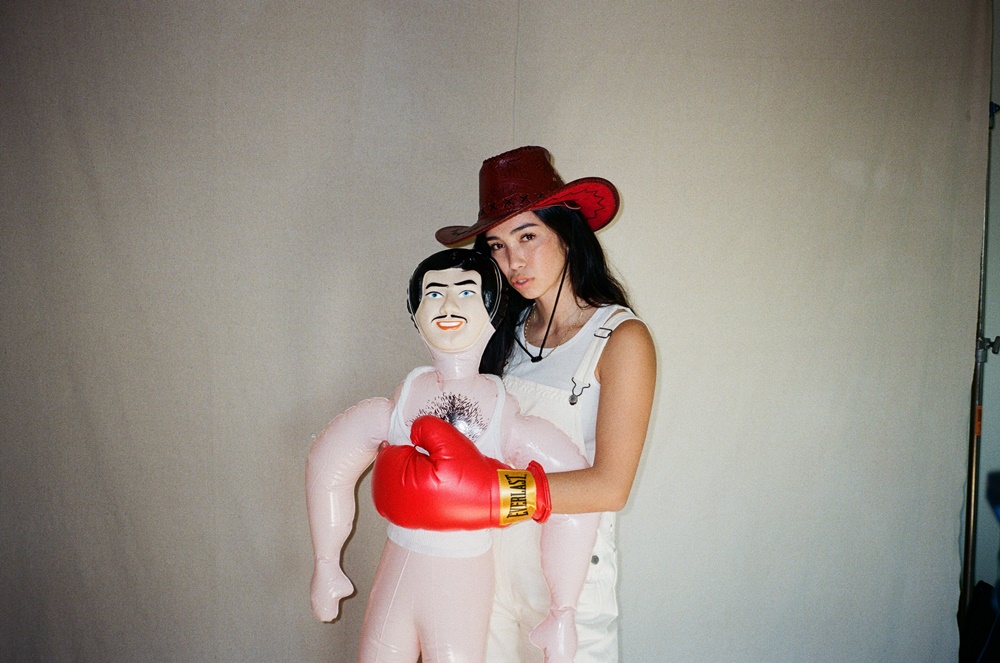 What would you say has been your best moment so far?
I was so overjoyed with the amount of love my first single "Punching Bag" received. I've gotten so many sweet messages about how much people relate to the song. There are obviously way bigger songs out there, but it's huge to me and I'm so excited that people have been liking it.
How would you describe your sound to somebody unfamiliar with it?
Indie Pop/Indie Rock perhaps? It's a bit rowdy, coming of age, emotive, and relatable I hope.
What's your dream "I've made it" moment?
I feel like to "make it" means to make a living off music. I went to an open house once in 2019 and I fell in love with it. I hope one day to have enough money to buy this house from its current owners.
We love your debut singles 'Punching Bag' and '23', what was the process of putting them together like?
I worked on both of those songs with one of my closest friends, the producer and artist marinelli. We wrote the songs together and he produced them. "Punching Bag" started in his childhood bedroom, 5 minutes away from the apartment I have lived in since I was 12. In realizing that, "23" was born. They both were written fairly quickly because they are genuine experiences for both of us. After we wrote them, we spent a session or two recording them then brought in Callaghan Kevany to record some guitar, which always elevates the song to the next level. We shared the song with some of our friends, and both had such an overwhelming positive response we knew they would have to come out to the world. But "Punching Bag" is definitely not the first song marinelli and I worked on – we've been working together since I was 17.  

What does the rest of 2021 have in store for

Wallice

?
I am getting my wisdom teeth out on my 23rd birthday which kinda sucks. But hopefully later in 2021 the world will open up and I can play some live shows and start traveling again. I want to go to Japan, Italy and France again. Also I'm going to guess I'll move out of my moms house this year but we will see.
And finally, who is your biggest fan right now?
I think it's always been my mom. She loves to play my music to all our family and brags about me at her work ahaha.