We had a chat with Will And The People to find out a bit more about them, their new release 'Animal' and what else they have in store
Brighton four-piece Will And The People are never really an outfit that have been concerned with following the pack or a traditional route. Over the last decade or so the outfit have more often than not, done things their way and crafted a sound that feels both colourful and full of life and rich with melody and lasting appeal.
Latest release 'Animal' has seen the outfit unleash the more raucous and unrestrained side of their sound, building towards a cathartic chorus that acts as a rallying cry against cancel culture and towards acceptance. The track hits hard and hits often, laced with impactful guitars and synths that punctuate the unrelenting nature of the outfits perceived issues with society.
Following the release of this excellent new single, we caught up with Will And The People to find out a bit more about them ten years down the line, and found out a bit more about their plans for the near future.
Who TF are Will And The People?
Just a band, but If you know, you know.
How long have you been making music?
Together about 10 years.
Why do you make music?
To communicate, it's a wonderful language we all speak.
What are your biggest influences?
As far as other bands go, Iggy and the Stooges, Bob Marley and the Wailers, Nirvana… but it's hard to say without misinforming, often it's stories of success against all odds inspire us to do what we do and not be too consciously influenced. Films, actors, endearing and interesting people and strange thinkers… People help us gauge what works and what doesn't by their responses at our shows.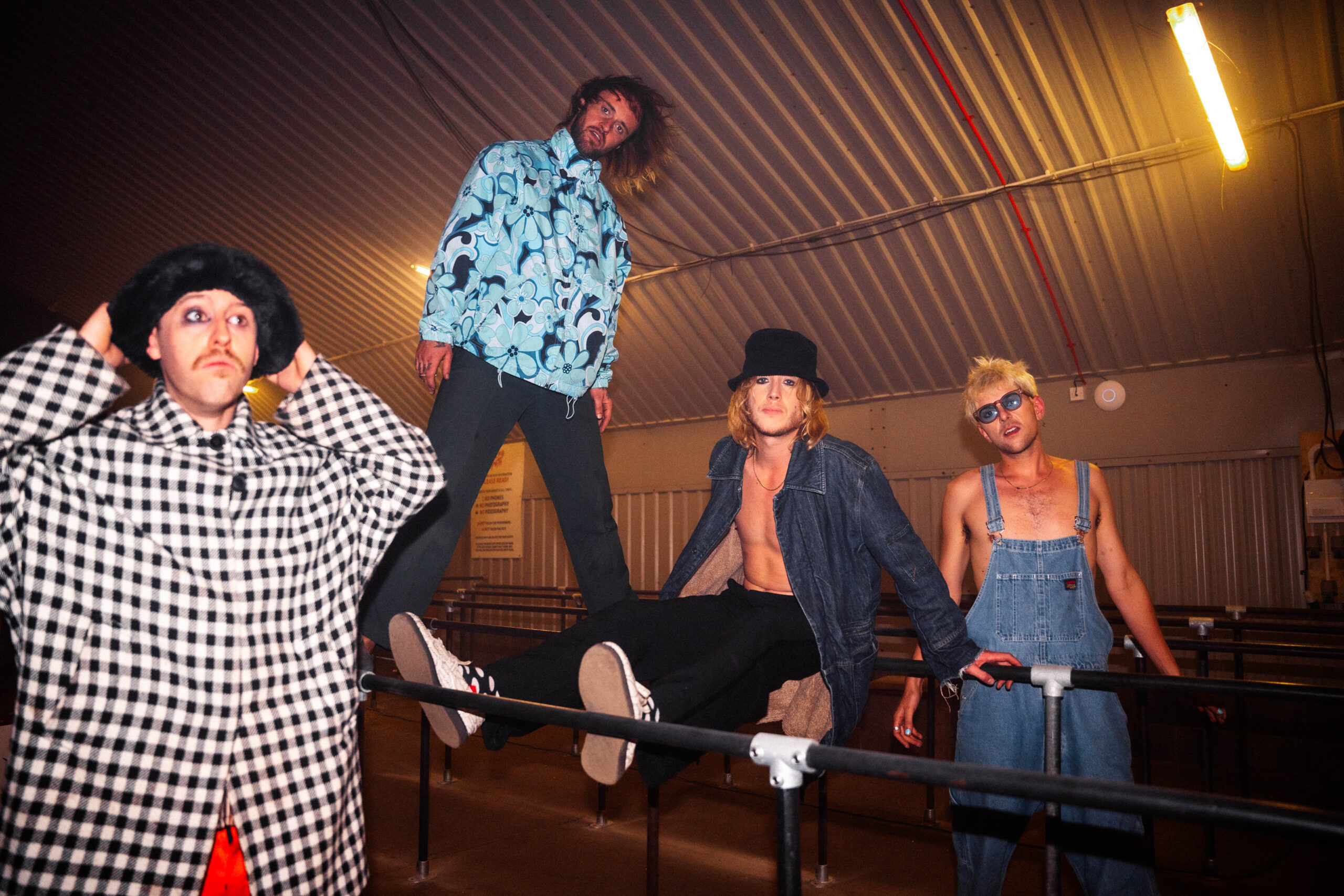 What would you say has been your best moment so far?
Probably the tour we did last month, post pandemic, it gives me goosebumps thinking about it now, we needed to feel that meaning again. I think we might have even lost faith for a bit but that tour has made us more confident in who we are than we have ever been. We have played some incredible shows, Pinkpop festival to 60,000 people was chicken.
How would you describe your sound to somebody unfamiliar with it?
Sweet and sour, Punk rock, melodic, visual, colourful, organic, lyrical, electronically tinted stuff.
What's your dream "I've made it" moment?
Getting a call from Jim Carey to discuss how to move consciousness forward through music and comedy.
We love your new release 'Animal', what more can you tell us about it?
Thanks. To be honest it came from a period of feeling misunderstood, by our label, management, fans and even ourselves. We were making music we struggled to recreate live and that disappointed us, so it was a rebellious moment in which we decided to make something loud and simple which highlighted our weaknesses and strengths at the same time. We're very glad it has connected.
What else do you have planned for the near future?
An album release in November, another U.K. tour and then a European tour. Followed by a summer of festivals !!
And finally, who is your biggest fan right now?
Rag 'n' Bone Man.