Following the release of her lush second single 'City Vibes', we had a chat with emerging Italian artist Alice June
Italian artist Alice June has wasted no time establishing herself as an exciting emerging talent who possesses a thoughtful and effortlessly captivating sound. On her first two releases. the gorgeous 'Waterfall' and her new brand single 'City Vibes', Alice does a really stellar job of showcasing the flowing, atmospheric nature of her soft sound, with her distinctive and nuanced vocals bringing a unique flavour to her brand of engaging indie pop.
The second of these singles does a really nice job of capturing the magic atmosphere between two people spending time together in the city, with the peaceful sound taking on an almost cinematic quality, with the sights and sounds almost coming to life through the imagery and soundscape. 'City Vibes' is the second release from Alice that has showcased this uniquely scenic and rousing style, with the artist possessing a sound that feels as lush and warm as it does charming. We figured that now would be a great time to have a chat with Alice to find out some more about the project and the plans that she has going forward.
Who TF is Alice June?
Alice June is a singer, a songwriter and a dreamer with feet on the ground.  
How long have you been making music?
I started to write my own music two years ago, but as far as I remember, I've always invented new melodies in my head everywhere and in every moment. Before working on my music I took part in different projects such as bands, musicals and shows.
Why do you make music?
In the past years I was happy to accomplish the people around me with my art, so that feeling was part of my motivation but now I'm doing music because it's a desire of expression. It's also amazing when people listen to your music and then tell you that they feel better after listening to it.
What are your biggest influences?
All the UK indie pop-rock genres such as Florence and the Machine, Bat for Lashes and also London Grammar.. and many others.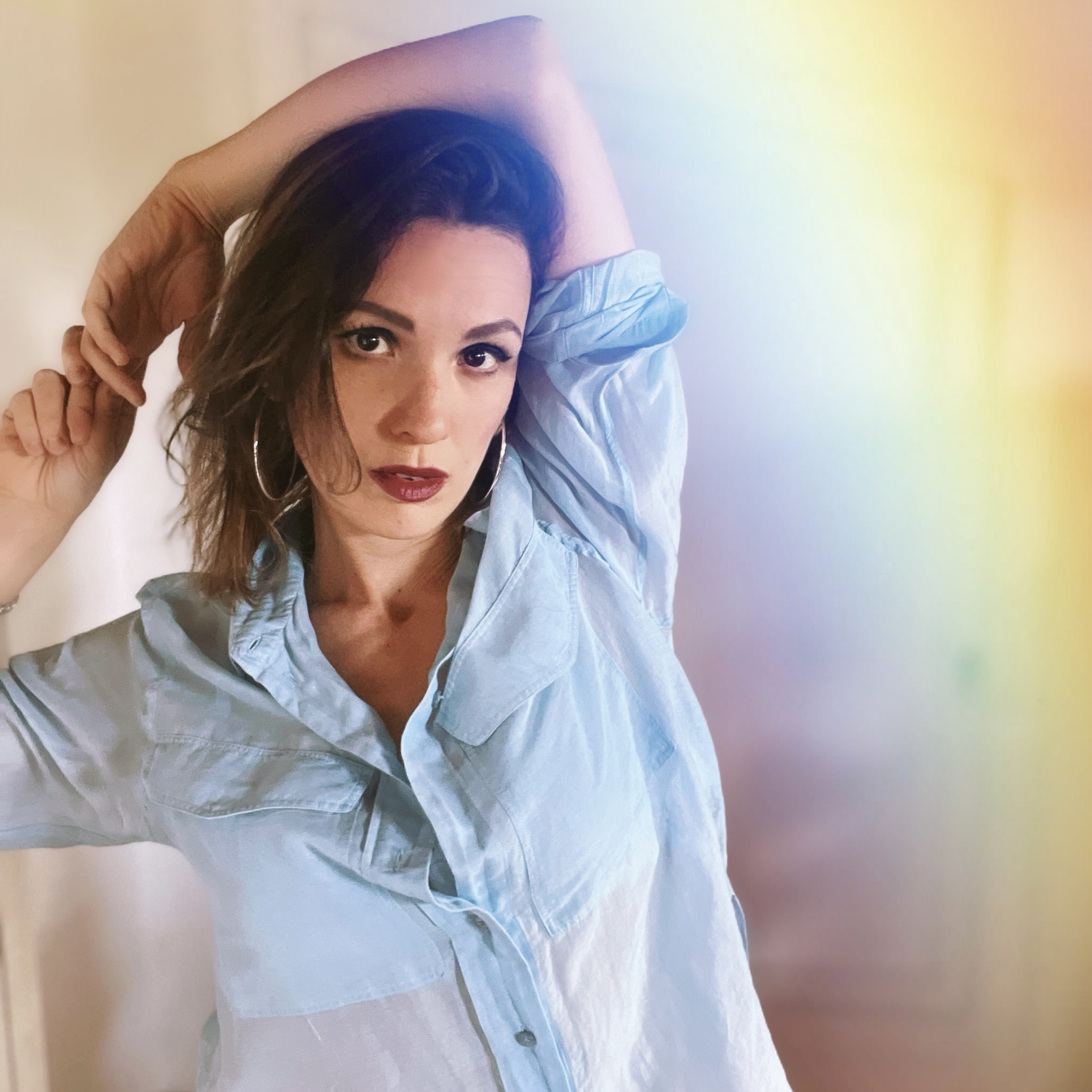 What would you say has been your best moment so far?
My best moment in music has been when I had the chance to sing for the first time live my first single.. that was a great emotion. I was used to sing the songs from other artists so I will not forget the feelings of that moment, when you sing your own words is another story.
How would you describe your sound to somebody unfamiliar with it?
I like to take the listeners into magic atmospheres, ethereal moods and sing with intense vocals.
What's your dream "I've made it" moment?
I'm very happy of what I have achieved until now with my music, so I can already say that step by step I'm making it. Anyway of course it would be great to be pitched in some big playlist or to make some collaboration.
We love your new single 'City Vibes', what more can you tell us about it?
City vibes describes the magic atmosphere of a conversation between two persons who are spending some time together in a metropolis. The sounds of the city become a sort of background track of their conversation as if they were in a movie scene while the lights of the skyscrapers around start to shine and the evening is coming. The vibe of the song is peaceful and gentle.
The track is an international project which involved experienced Italian musicians and producer (who worked with Pavarotti and other international artists) and the drummer of Bat for Lashes, Anna Calvi etc. The track has been recorded in London and Italy and the master has been made in NYC by a multi-grammy winner.
What else do you have planned for the near future?
New fresh music! 😊 Can't wait.
And finally, who is your biggest fan right now?
My friends, family, people close to me and my followers! 😊