We had a chat with the hotly-tipped Cami Petyn, and found out some more about one of our favourite emerging artists
Cami Petyn is an artist who is fast becoming one of our favourite emerging acts at CLOUT. From her empowering, uncompromising demeanor to her razor sharp, colourful brand of punk-edged electro pop. Cami brings with her a raucous sense of brash, unfiltered fun that oozes from her work.
The most recent example of this is from her excellent latest single 'Psycho Bitch', a riotous affair that affirms that artist's status as someone who takes no shit and packs a huge punch with her sound. The track is an instant electronic pop anthem, a memorable statement of intent that blends the bombast and bass of electronica with the unabashed attitude and relentlessness of punk. An unbothered feminist anthem for anyone who has had people try to restrain or silence them. Transparency is a key part of Cami's message as she seeks to connect with audiences through her lyrics and sounds, touching on topics such as mental health and self-acceptance in a rousing and often inspiring way. Following on from the release of 'Psycho Bitch' we figured that we had to get Cami on board for a chat to tell us a bit more about her and her sound, and got to know a bit more about the exciting young artist.
Who TF is Cami Petyn?
Singer-songwriter, cat mom, lover of books, dark humor and anything with sugar.
How long have you been making music?
I've had an "abnormal" start to music where I actually didn't start until I was 22. So, I've been making music for about 3 years.
Why do you make music?
Sounds dramatic but- it keeps me sane. Any life circumstance I deal with (happy or sad), I always turn to music. It has become my greatest friend and teacher. Genuinely. Also, I love how it allows me to connect with other people. There's something SO special about getting to put your soul into a song and have people relate to it. Gah, there's just nothing I'd rather do than create music to to honest, I love it so much.
What are your biggest influences?
My influences change depending on who I'm listening to but, Billie Eilish, Amy Winehouse & Nina Simone were my influences from day one. Now, I'm influenced by more rock/punk women like Joan Jett, Hole, and Hayley Williams. Plus, any artist that is viciously authentic. Authenticity inspires the fuck out of me.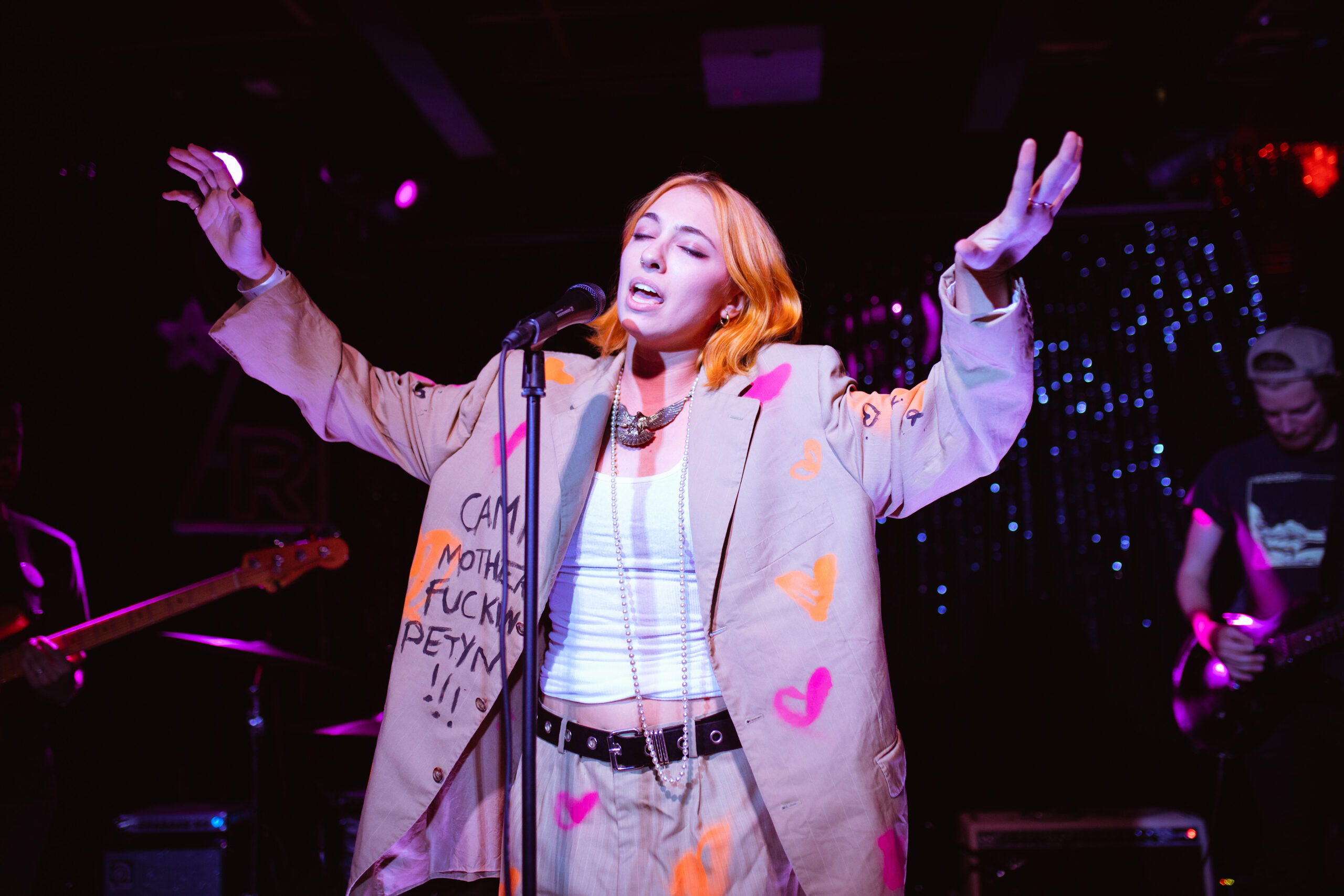 What would you say has been your best moment so far?
I recently went to London and randomly worked with a producer on a whim. His name is Phil Simmonds and I had no idea what to expect but, we ended up creating some of my favorite songs I've yet to make. Those songs were the first songs I made that genuinely felt like….me. It was the first time I felt I had begun to find my authentic sound, which was fucking exhilarating. Plus, being in my favorite city (London) doing my favorite thing (creating music) was also exhilarating. But overall those sessions changed my trajectory for my sound entirely so they were definitely a great moment. Oh, and the first of those two songs is coming out October 15th.
How would you describe your sound to somebody unfamiliar with it?
I feel like my listeners will grasp my "sound" more once these next coupe singles come out but, I would say it's a mix between rock, punk and pop with brutally honest lyrics lol.
What's your dream "I've made it" moment?
Omg. Probably going on a world tour. There's nothing I love more than performing so that is on the top of my goals list.
We love your latest release 'Psycho Bitch', what more can you tell us about it?
To me, "Psycho Bitch" is all about taking back my power from gross assholes that tried to take it away from me. It's about finally learning to say "no" and standing up for yourself. It's a high energy alt-rock/pop song with a feminist agenda lol.
What else do you have planned for the near future?
Lots more music. Lots more shows. Hopefully that world tour.
And finally, who is your biggest fan right now?
Probably my mom. Extremely thankful for her.