As they usher in a new era with new single 'Through All The Fighting', we had a catch up with emerging Coventry indie act Candid.
Over the last few years, Coventry's Candid have earned a reputation for being one of the flag bearers of the West Midlands indie scene. With a huge sound and an even bigger reputation as one of the areas premiere live acts, Candid have been growing in acclaim over the last few years and look to continue their ascent as the live circuit begins to open up again.
Latest single 'Through All The Fighting' is a showcase of another side of the band, letting their colossal energy take a backseat to a more restrained and measured sound. A whole new side to the outfit is apparent here, and Candid look more so than ever like an act willing to experiment and push their sound into new directions. As the outfit look to be gearing up for another big push, as new music will be released and live shows will be played, we felt that there was no better time to have a catch up with the lads ahead of what is sure to be a defining period for the outfit.
Who TF are Candid?
We're an 'indie rock' four-piece from Coventry. Or if we're trying to impress we're a band that deal in a brutal emotional honesty funnelled through songs as sharp as they are soothing. But that really does depend on who you ask…
How long have you been making music?
Around 4 years the name 'Candid' has been floating around Coventry, however, how long we've been taken seriously is another question entirely.
Why do you make music?
For both other's and ourselves, song writing is a process that allows you to speak your mind, whatever it be, pen it. More than often, we find that it resonates with others which is the best part of it all. After all, songs are just diary entry's until you share them with the world.
What are your biggest influences?
Every month or two this changes, depending on what's new at that moment. Normally, it's not just the music that influences us, it's the bands work ethic and their attitude that has the same impact. There's loads of great songwriters about but often you find they fade out because they didn't want to work that extra 10% to be heard. Tame Impala, The Snuts, Inhaler, Blossoms are probably the biggest 'current' influences sonically, however my obsession with The Beatles is still prevalent however we decide to shoe-horn it into our music.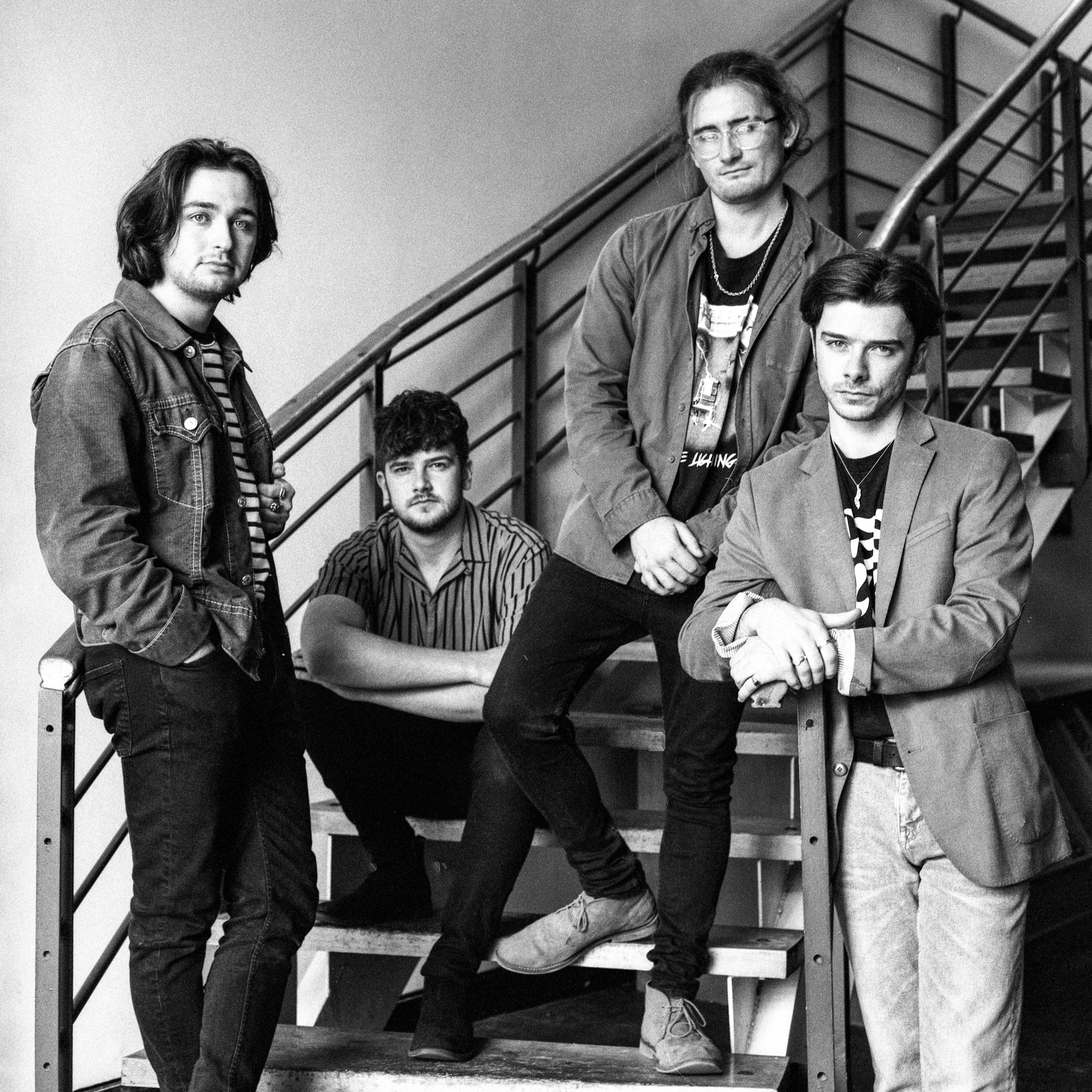 What would you say has been your best moment so far?
Recording at Parr Street Studios was a particularly special experience, it was a real eye opener. They say rooms that have experienced greatness tend to have a 'feeling' or a 'vibe', which turned out to be true, it's like you're able to soak it all up and ring it out into the recording. Getting our first Radio 1 play was also very special as we'd been banging on that door for a good while.
How would you describe your sound to somebody unfamiliar with it?
Honest, indie guitar music mainly. However, our sound and approach to music is forever changing with every demo we produce, we almost want to make it as difficult as possible to put our sound into a specific box. Finding your 'sound' is mainly luck, I think one day you write that song and it's like 'yeah that's IT! That's the sound!'
What's your dream "I've made it" moment?
An album release and a string of sold out shows would be a dream, classic venues like Brixton Academy, Victoria Warehouse, Barrowlands all on the list. It would be a lifetimes worth of waiting and scheming, I'd probably piss myself if this ever happened.
We love your new single 'Through All The Fighting', what can you tell us about it?
TATF is an honest, straight from the heart three-minute-fifty-second message to anyone who stumbles across it that it's OK to talk. It strikes the perfect balance between sad / happy, the best way to describe the feeling is probably that of a big weight being lifted off your shoulders. God knows where the song came from, it was just one of those that catches you when you're least expecting it. I wrote it start to finish in the kitchen, ran upstairs to demo it & put it on SoundCloud a couple of weeks later. It's been covered a load of times already, which speaks for itself. This song has been a long time coming and we truly hope it feels like a hand out to those going through a hard time.
What should we expect from Candid in the near future?
Loads of music, loads of sweaty shows & loads more hard work. We're in for the long haul.
And finally, who is your biggest fan right now?
Easy – Roger Cheshire.