We had a chat with Christy, an actor, singer-songwriter and heart-string puller who looks set to take on the world with his emotional sound.
Christy is an artist who seems to have a wide range of talents and a wide range of platforms to express them. The young artist has ticked off a long list of dreams already, including busking on the streets of Glasgow, being part of a (terrible, by their own admission) boy band, playing the lead role in indie film Moondogs, and also having a role in Disney series Find Me In Paris.
Alongside all of this, is a burgeoning music career that showcases the real depth and nuance that the performer possesses, and his innate ability to craft emotionally rewarding works of art with it. Christy's emotional sound pulls at your heartstrings like not much else, possessing a candid depth that immerses you in the artists powerful voice and songwriting. For all this other talents, it is clear that this endeavor has weight behind it and the potential to go as far as the artist would like it to. We had a chat with Christy to find out some more about one of the most hard-working and talented figures in UK music.
Who TF is Christy?
Well a quick google search when you type in "Who TF is Christy?" Starts to tell us all about Christy Moore from his Wikipedia page. Which is actually quite funny because back in the day every single older person that saw me busking would ask me if I was named after him – which I wasn't. I swear if I had a penny for every time someone asked me that question back then I could have just stood there and made money for free. Anyway, Christy, as in me, is the 25 year old 'Scottish Madonna' from the dodgy end of Glasgow, I actually grew up round the corner from Gerry Cinnamon in good old Cmilk – Castlemilk. I'm also an actor, occasionally, when I manage to convince someone I am someone else!
How long have you been making music?
I've actually only been making music since I was 16, that's technically when I wrote my first song. But if you count the years of jamming on the saxophone trying to play jazz, then 14. I had this really strict old part of a saxophone teacher and she hated everyone and everything, especially other instruments that she couldn't play. As a rebellion to her strictness, I would pick up the guitar before our lesson started and jam away. Her love for music had clearly died a very long time ago and I'm lucky that I managed to swerve that negative wave and find my own love for music!
Why do you make music?
Short answer, it's pretty much the only thing I'm good at at all, ever. I can barely even write, in fact just now I am dictating to Siri so thank you Siri for writing this interview for me. "Hi siri, what is the capital of Belarus?" The capital of Belarus is Minsk. That bit of geographical knowledge is just one of the many benefits of dictating interviews with Siri. I rest my case.
What are your biggest influences?
To be honest a lot of my early influences actually came from watching films and hearing the scores of great films. The moment that really made me want to become a musician was the first time I heard Jeff Buckley's Grace; I was absolutely stopped in my tracks. I couldn't quite believe something could sound so beautiful. From that moment on, all I wanted to do was be able to sing like Jeff Buckley. So I would say he was the biggest influence on me actually becoming a musician; definitely. Also just the fun of it was a massive inspiration really. I mean being able to express yourself through singing is quite a luxury because you're never without it, it's like constantly having a built in feelings funnel you can just out pour at any time and feel better! And I'm lucky that for the most part when I have done it, people have enjoyed it!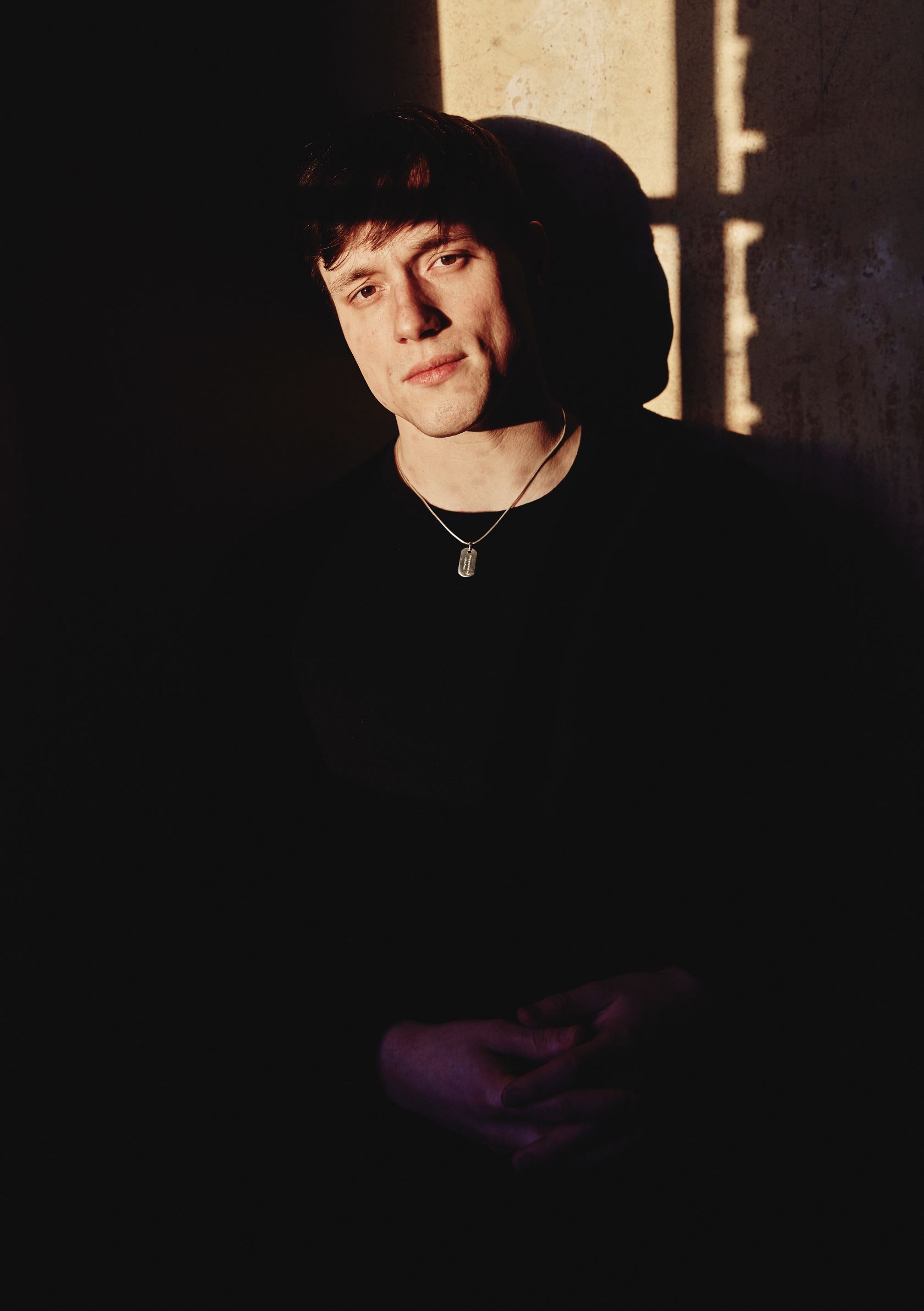 What would you say has been your best moment so far?
This is a really difficult question actually because there's been a lot of great memories and things that have happened over the years. I really loved my days busking, as it's really where I grew up. There were so many beautiful moments busking where I was stopped in my tracks and it really reminded me how lucky I was to be doing what I loved for a living. One particular moment that stands out was when me and my best friend Daniel Docherty travelled Europe busking with no money and we ended up basking at the Sacré-Cœur in Paris. We were playing half way down the famous steps overlooking Paris. That was a real pinch myself moment! I really can't wait to get back to playing live music again!
How would you describe your sound to somebody unfamiliar with it?
I would say, if Frank Sinatra, Meatloaf and Leonardo Dicaprio all got put into a room and had to fight to the death only using their left hands, all while trying to hum flight of the bumblebee from memory, and meanwhile Hans Zimmer watches close by with a cup of tea letting out the occasional unusual high pitch scream, making a perfect high C. If you imagine what that would sound like, that is somewhere around what my music may sound like – possibly. I'm not very good at these kinds of questions to be honest.
What's your dream "I've made it" moment?
I think I actually haven't had that moment with music quite yet, but I did have it with acting! A film that I did a few years ago in 2015 called Moon Dogs, had a showing in LA at the Newport Beach film festival and I walked down Hollywood Boulevard and saw all the stars. That had always been a real dream of mine, to get there with a movie or through my work as a musician. To be honest though I didn't really feel much different after it! I don't think I'll ever really feel like I've made it until the day I shake Jim Carrey's hand and tell him how much of a legend he is.
How much of an impact do you think that Glasgow has had on you and your sound?
I think Glasgow had a big impact on my sound, as it was on the streets of Glasgow where I really learned to sing and properly play! I love Glasgow and I'm so chuffed it's my home, I'm a proud Glaswegian for sure!
We love your latest EP Homegrown, what was the process like putting it together?
Well first of all thank you! I'm well chuffed you guys like it. The process of putting the Homegrown EP together was almost quite simple as I had written all the songs in context of a period in my life. They were all about the same kind of situations around that time and they all linked together pretty well. I had this real vision. I wanted it to be a journey from start to finish and I wanted people to go on that journey with me, through each situation I wrote the songs about. I had such an amazing time making it at Urchin studios in London with one of my best friends Matt Ingram. There was such a beautiful energy in the studio and all the amazing musicians that we managed to get in to play on it. I feel so very lucky to have had such a great team on this one, it wouldn't be the same without any one of them. I set out to create something timeless, and I really hope it can stand the test of time!
And finally, who is your biggest fan right now?
I would say my biggest fan right now is my friend Hannah Dodd. She's a fantastic and very talented actress! We met on an acting job together and since she has always been such a big supporter of my music. She even sent my music round her whole family and friends to listen and they now play them all the time. She also somehow managed to get me a radio play! I've planned on going down to her house and playing a special show just for her and her family, because they have been such big supporters of my music! So cheers Hannah you absolute legend I love you a lot and you are a star