We had a chat with rising artist Cielo following the release of two stunning initial singles
On her initial singles 'Fairy Wings' and 'Love Left Over', emerging US artist Cielo has established an immersive and infectiously catchy indie pop sound and style that often feels as vulnerable and soul-baring as it does creative.
The latter single does a great job of combining these facets of the artist's sound, melding heartbroken lyrics about having lingering feelings in the aftermath of a relationship with her charismatic, vibrant appeal to make for a sound that oozes with both style and substance. With just two releases to her name, Cielo has already begun to build a following and is earning rave reviews and acclaim for her irresistible sound, we had a chat with the exciting rising star to find out some more about her journey and what else she has planned for the future.
Who TF is Cielo?
I am a pop artist/songwriter, originally from Los Angeles, CA, currently living in Nashville, TN.  I've got a knack for all things creative and am also a dance instructor, graphic designer and my own personal stylist. I created all the looks for my singles/album! Can't wait to continue sharing everything throughout the year.
How long have you been making music?
I have been making music pretty much my whole life, more seriously starting in high school. I started releasing music in 2016 and haven't stopped since!
Why do you make music?
I make music because I have to. It is my therapy, my release, my way of expressing myself – and it brings so much joy to my world. I also make music for others to feel like they are seen and understood and to bring them the same joy it brings me. I strive to make music that really resonates with people and helps them feel their feelings.
What are your biggest influences?
My biggest influences are Stevie Nicks, MUNA, Lennon Stella, and Ellie Goulding.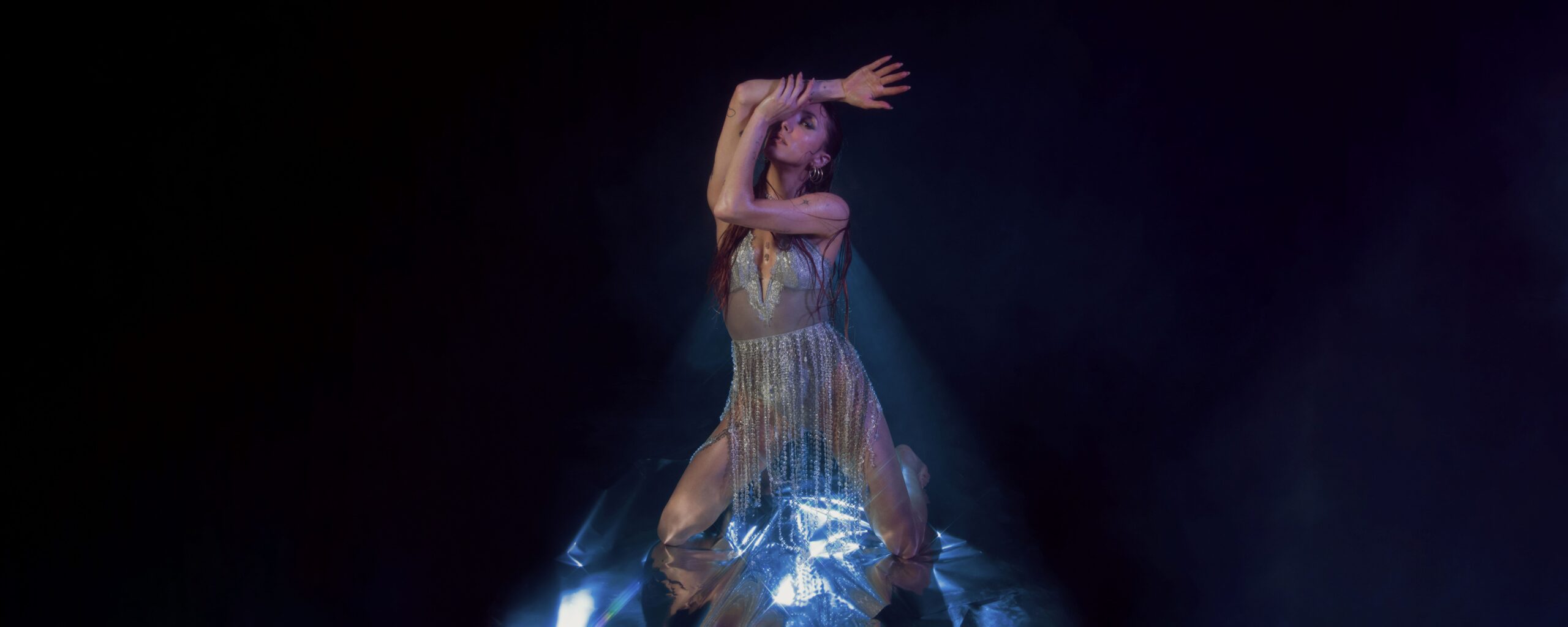 What would you say has been your best moment so far?
I have been working in the music industry for years and have had some wonderful moments. I think my favorite would have to be getting one of my unreleased songs in a movie trailer with Ryan Reynolds (swoon).
How would you describe your sound to somebody unfamiliar with it?
My sound has evolved over the years but I feel very confident in where I am now. It's a blend of organic pop instrumentation and a raw, vulnerable, edgy grit. It's multifaceted and really mimics all the emotions I feel so deeply.
What's your dream "I've made it" moment?
I would love to sell out my own headlining tour and hear the crowd singing my songs back to me! A couple number one singles with other artists wouldn't hurt either!
We love your new single 'Love Left Over', what more can you tell us about it?
This song is a lament about not being able to stay connected to those you were previously romantically involved with. It questions what can be done with the lingering feelings of love you have for those you were once so emotionally tied up with.
What else do you have planned for the near future?
I've got 7 more singles coming this year and then a full length album releasing at the end of the year! It's going to be a journey through my new sound and all its facets, shapes and colors. So much more to share and I'm so excited.
And finally, who is your biggest fan right now?
My biggest fan is hands down my dog, Milo. He gets first listen to all my demos and production bounces and only has positive things to say. Sometimes I find him dancing alone to my songs when I get home.