We chatted with emerging UK indie outfit Coral Palms following the release of their excellent new single 'Promises'
Since emerging on the scene with their 2021 debut single 'Echoes', Torquay indie pop outfit Coral Palms have gone from strength to strength, garnering a reputation as one of the nations most revered and promising bands with a collection of stellar releases that have established their distinctive sound.
Their latest single 'Promises' is their first of 2023, and showcases a band that are picking up exactly where they left off. Thoughtful, immersive lyrics, addictive melodies, and the engaging, boyish charm that gives their sound such a charismatic and personable edge. Coral Palms make indie pop that bursts with character and personality, leaving an indelible mark of listeners and never making for a dull moment, even when they slow things down for more considered tracks like this. We love the new single and had a chat with the band to find out some more about them and what else they have planned for Coral Palms.
Who TF are Coral Palms?
We're an Indie Rock band from London. We are Ollie, Will Adriano and Callum.
How long have you been making music?
We've been making music for about 5 years now since our inception. It's been a journey and a half but the journey is still very much ongoing!
Why do you make music?
We love it, we live it. We want to make it to the big stages around the globe one day, one day soon!
What are your biggest influences?
It's a range, we obviously love old school indie, Arctic Monkeys, Two Door Cinema Club, but we branch into electronic artists such as SG Lewis and even the songwriting sensibilities of Mike Skinner (The Streets).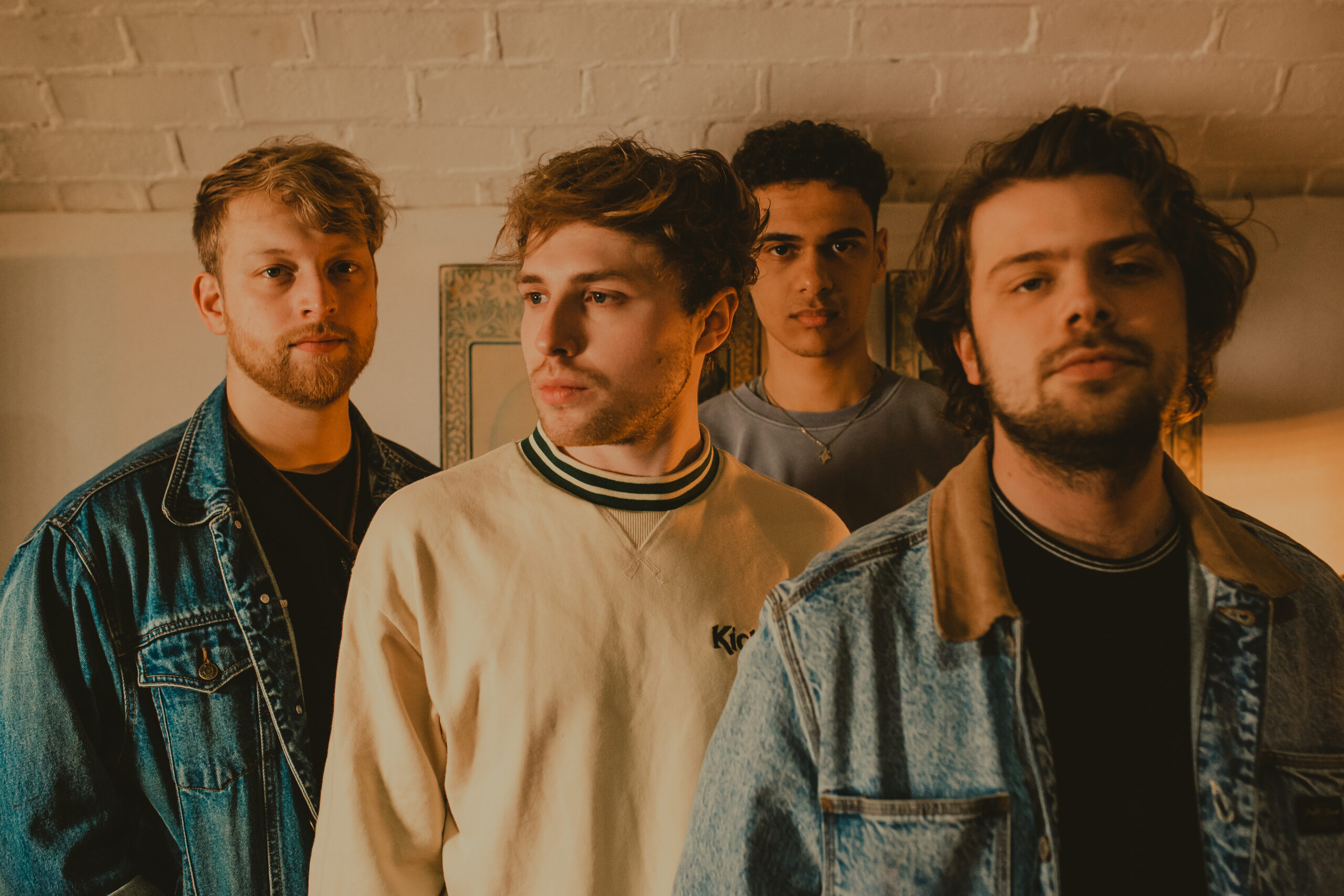 What would you say has been your best moment so far?
I think we've had a lot of moments as a band, I think the material we have been working on recently has got as all really excited to play as many live shows as we can, especially festivals when the season hits.
How would you describe your sound to somebody unfamiliar with it?
A fruity combination of Indie Rock roots with Pop sensibilities
What's your dream "I've made it" moment?
Playing Reading Festival is a must.
We love your new single 'Promises', what more can you tell us about it?
That's great to hear! It's been on the shelf in our repertoire for ages and we have played it live so many times, it's really exciting to have it out for the world to hear. It's a more emotional number from us but it still has its big moments.
What else do you have planned for the near future?
We're playing English Riviera Festival in May with Razorlight and The Vamps so we're well up for gassing that one!
And finally, who is your biggest fan right now?
Just like our Insta bio says, has to be the grandmas out there… big love!