We had a chat with explosive NYC artist Des Rocs following the release of new single 'MMC'
New York's Des Rocs is an artist that has spent the last few years building an ardent following with his unique take on expansive, dirty rock. Tracks like 'Let Me Live / Let Me Die', 'This Is Our Life' and 'HVY MTL DRMR' have established the artist as someone truly on the cutting edge or contemporary rock and doing it his own way.
Later in the year we will see the long-awaited release of Des Rocs' debut album, titled A Real Good Person In A Real Bad Place. The first release from the album is the explosive 'MMC', a scathing look at the fake and manufactured nature of modern life. An intoxicating and powerful track that showcases the range and depth that Des Rocs has and his propensity to mix things up. We had a chat with the artist following the release of his latest single to find out some more about him.
Who TF is Des Rocs?
The future of music.
How long have you been making music?
Since as long as I can remember. Some of my earliest memories are gathering kids on the playground and singing "Goodness gracious great balls of firee!!!" on top of a picnic table.
Why do you make music?
Because there is something within myself that can only be expressed this way, and doing so provides a deeper understanding of myself.
What are your biggest influences?
Musically, I am influenced significantly by Elvis Presley, Nine Inch Nails and Kanye West. I draw a lot of inspiration though from the non-musical. Before I started making the album I was in a locker-room and there was a man sitting on the ground entirely naked. He had his hands over his face and was crying. Over and over he kept saying "I did everything right, I did everything right…" I've been thinking about that for a long time and have drawn from it a lot.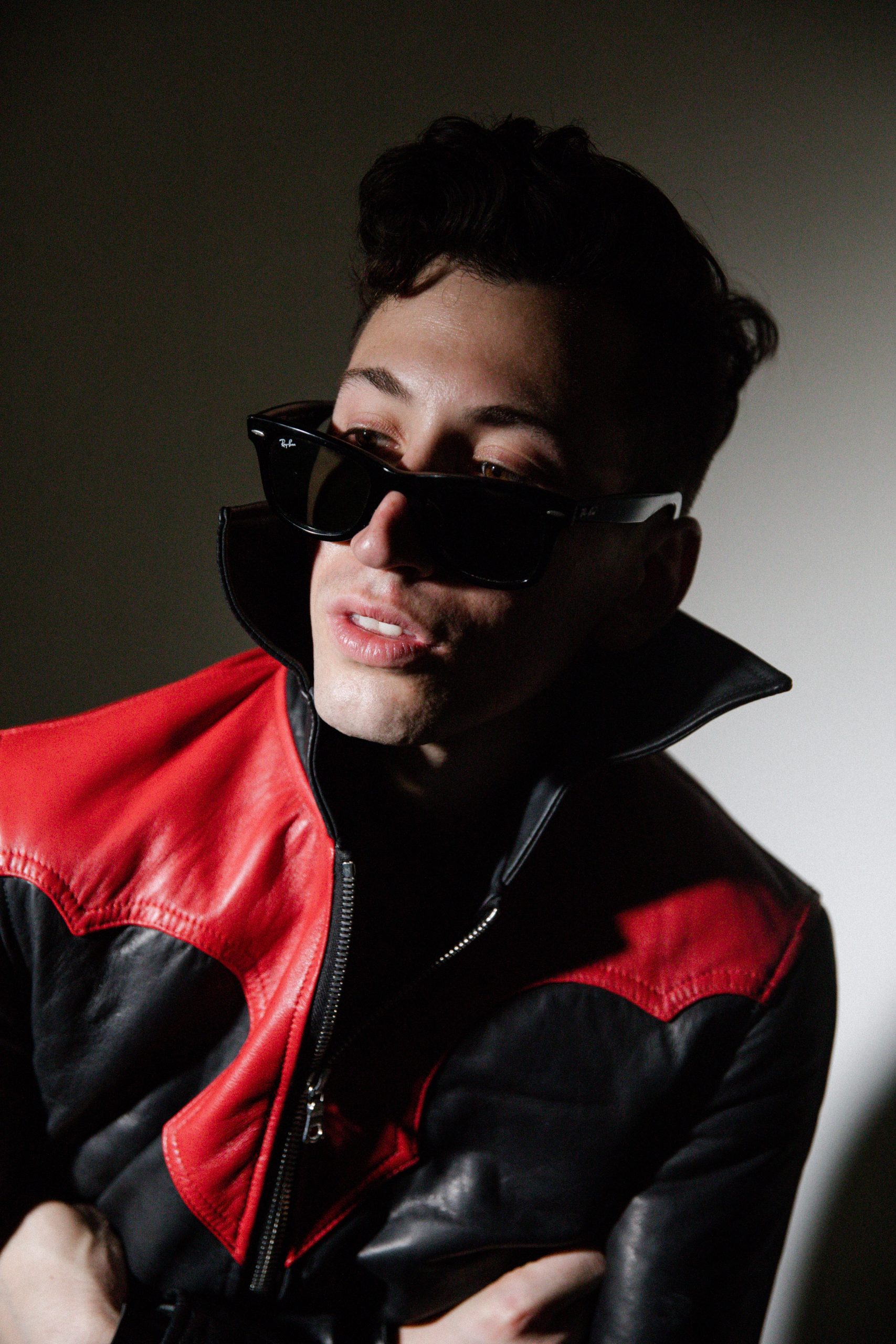 What would you say has been your best moment so far?
The first time I heard someone sing along to one of my songs at a show.
How would you describe your sound to somebody unfamiliar with it?
Like a some kinda beehive or raw emotion falling into an infinite black abyss from the wing of an F-16 Fighter jet.
What's your dream "I've made it" moment?
I'll never feel like I made it. the entirety of Des Rocs is an unfinished work that lays ahead of me at all times.
We love your new single 'MMC', could you tell us some more about it?
"Mickey Mouse Club" is about the pitfalls of those who chase inauthentic versions of themselves based on other's expectations. It's a rattle snake of a record that I wrote in this kinda one long cathartic stretch of chaos.
What other plans do you have for Des Rocs in the near future?
To constantly push music and the boundaries of genre and to unite people in a chorus of rock n roll euphoria. I can't wait to play again and I can't wait to finally start releasing everything I've been working on. There is so much to come and I feel like I haven't even scratched the surface.
And finally, who is your biggest fan right now?
My pup, she sees only the good in me.