Following the release of new single 'Quotations For Locations', we had a little chat with emerging Hampshire trio Drug Store Romeos to find out some more about them and their uniquely beguiling sound.
Since forming in college, Drug Store Romeos have spent the last few years touring and developing their whimsical and ethereal sound, harboring an ardent and growing fan-base in the process. Sarah Downey's distinctively light vocals and the breezy, often minimalist arrangements that compliment them provide the outfit with a memorable flavour that feels intrinsically their own,
The latest glowing example of their work and their sound is new single 'Quotations For Locations', an abstract and compelling piece of work that really hones in on the more minimal and playful aspects of their sound. The result is an almost other-worldly experience that has you feeling as if you are gently floating through clouds or something similarly peaceful. We caught up with the outfit to find out some more about this compelling and unique sound and the trio responsible for it.
Who TF are Drug Store Romeos?
People who are accustomed to much more polite lines of questioning! We're also a dream pop 3 piece who started out in their suburban town and have since moved to London to be with like-minded people
How long have you been making music?
Years! … 3ish.
Why do you make music?
To try and share things seemingly unshareable. To then in-turn fail in beautiful ways. I love it when people's perceptions of songs are ones of which I would've never predicted.
What are your biggest influences?
Outside of music the writings / experiences that make their way into our songs are things like books about plant councinesness, murakami's slightly wistful outlook in his writing, 80s electronic / 90s teen girl mags, weird conversations I overhear and introspective moments of contemplation and realisation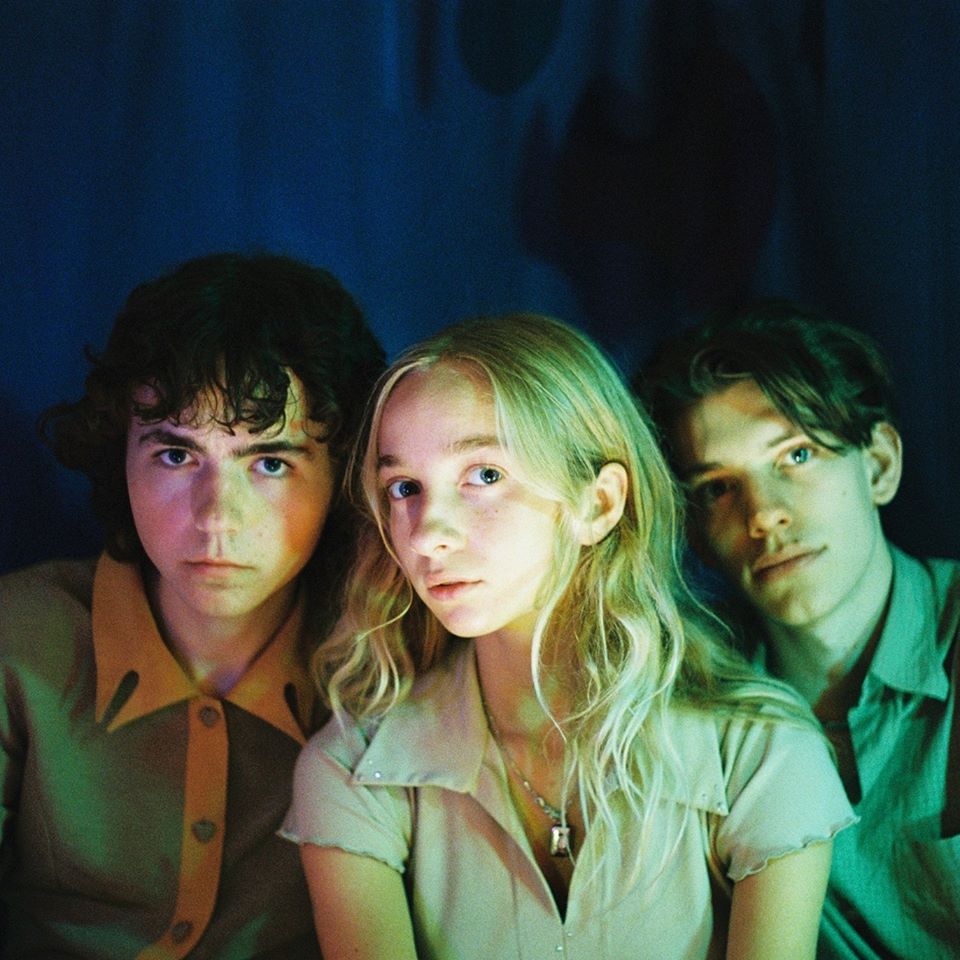 What would you say has been your best moment so far?
Best moment for me has to be a long while back when we first arrived at Blissfields festival. It was the first proper multi day outdoor festival we'd played and the feeling of being there to play as well as that nostalgic feeling of turning up to a festival intertwined into an excited pride.
How would you describe your sound to someone unfamiliar with it?
Melancholic , minimalistic, dreamy & a little playful and abstract.
What's your dream "I've made it" moment?
That's tricky. One moment would be to overhear a conversation when I'm older of a group of kids talking in-depth outside a show about the music we make and the way we do it. Much like many conversations we've had about artists we take influence from.
How have you found the response to your first two releases 'Now You're Moving' and 'Frame of Reference'?
Shockingly great, people have been for the 99% majority absolutely lovely and showered us in their kind words. And on the couple occasions we have recieved negative feedback it's been fucking hilarious
Your third single 'Quotations For Locations' just came out too, could you tell us some more about it?
There is a lot to be said for it but I'll try sum it up. It plays with the theme of self-inflicted solitude which coincidentally has become obligatory in these times. Though, disregarding psychical isolation, the amount to which this is indulged differentiates between person to person. At the time of writing this, i've just about finished the video which I have been working on for the past month. As of all our scattered circumstances, I asked if the guys would let me do it all myself, they said yes and it's been really different but really fun. I'm really excited to hear what people think about the song and the video. It's different again to both our singles though it belongs firmly within our world.
And finally, who is your biggest fan right now?
I'm not sure who our biggest fan is but I am proud to report that we do actually have real life human fans from different countries who buy our merch, interact with our social media, post about our songs ect. It took us a while to release anything so it's a bewildering lovely experience to see that we have 'fans'