Following the release of her effortlessly stunning new release 'Wasted Youth', we had a chat with emerging young Irish artist Eve Whelan
Following the release of her well-received debut EP Reflection in the summer of 2021, young Irish artist Eve Whelan has showed no signs of letting up or slowing down, releasing the thoughtful and emotional new single 'Wasted Youth' to what is sure to be similar levels of acclaim and adoration.
The track is a gorgeously poised summation of the disconnect and sense of time wasted caused by the global pandemic, with young people like the 19-year-old having to put their plans on hold or do watered down versions of what they wanted to do. The track has a really spellbinding feel to it, with the artist's stellar vocals and stripped-back doing a rousing job of pulling you in and immersing you within her narrative. The track is just the latest example of an emerging artist with the world at her feet, boasting a charming and distinctive sound that should ensnare the attention of most that come into contact with it. With her latest release finally out, we had a chat with the exciting artist and found out some more about her and her sound.
Who TF is Eve Whelan?
Hi, I'm Eve! I'm a 19 year old singer-songwriter hailing from Co. Tipperary, Ireland. I'm also about to begin my second year as a music student in University College Cork. I also play the trumpet in a brass band since I was nine years old.
How long have you been making music?
Thankfully, I grew up in a really musical family and had many role models to aspire to. I can remember writing little songs from as early as about 5 years old! Although I've taken vocal lessons and exams from the age of 11, not many people knew I could sing until I auditioned for my school show when I was 17; when my confidence finally kicked in. Since then, I've been creating my own music and putting it out into the world, and I know I'll continue to do that.
Why do you make music?
I make music as a means to express myself. I find that writing and making music in general can be quite therapeutic and cathartic. Music has always been my refuge during hard times.
What are your biggest influences?
Growing up, my biggest musical influence and role model was my uncle Paddy. He was always writing his own original material and I used to go to his gigs as a child. I remember thinking how cool he was. He was the person to give me my first few guitar lessons when I began to take songwriting seriously. Nowadays, my musical influences change quite frequently as I'm always evolving as an artist. For my single "Wasted Youth" though, I was influenced by the sounds of Radiohead, Cults and Ethel Cain.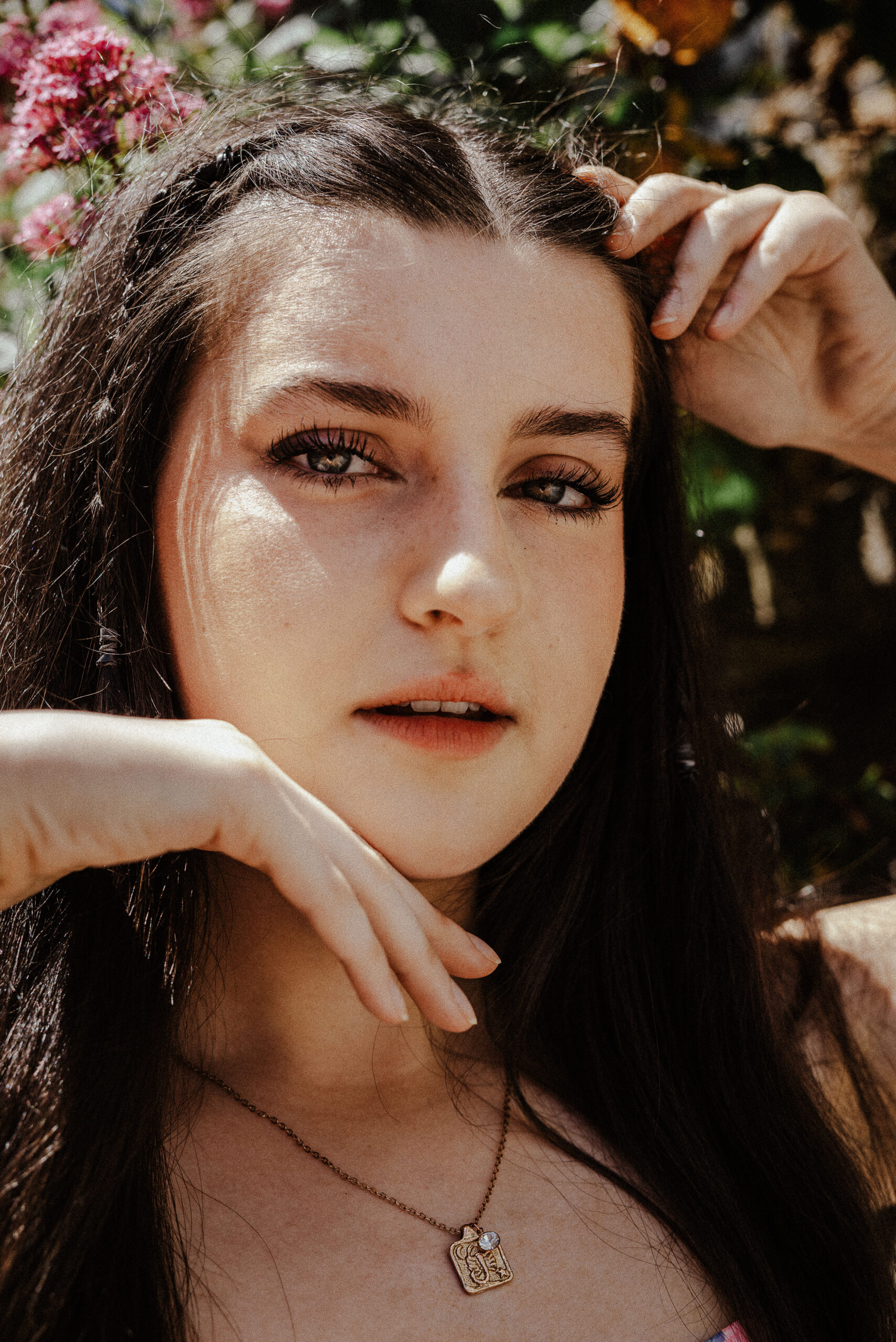 What would you say has been your best moment so far?
I genuinely can't narrow this down to one moment, but for me, releasing my own original material out into the world and for other people to take their own meaning from my songs has been really special.
How would you describe your sound to somebody unfamiliar with it?
I would describe my sound as a mixture of Alternative and a touch of folk. But as I said before, my sound is constantly evolving!
What's your dream "I've made it" moment?
I'll tell you when I get there, I'm just going to keep doing what feels right to me and see where that gets me 😉
We love your new single 'Wasted Youth', what more can you tell us about it?
'Wasted Youth' was written when I first moved away to begin college last year. Covid restrictions were still in place, my class groups were divided up, and as I'm a music student it just didn't make sense to me that we were all separated when we were supposed to be making music together. I felt as if the good years of my youth were being wasted away from being stressed since Covid began. The whole experience of first year in college was very isolating for me and was not the college experience I had imagined for years beforehand.
What else do you have planned for the near future?
I'm currently starting into year 2 of my music degree and I'm excited for where that leads me!
And finally, who is your biggest fan right now?
It would have to be my Mam! She has always been there to support and encourage me and my music ever since I was a small child. Without her I don't know where I'd be.