From writing "terrible" songs on a Casio keyboard to doing nationwide UK arena tours, we found out all there is to know about Lancashire singer-songwriter Grace Davies.
Whether pulling at your heartstrings with emotionally resonant ballads, or tearing down your house with her searing, often empowering, huge pop bops, Grace Davies is an artist that seems to captivate and beguile with whatever she does. Her latest release, June EP Friends with the Tragic, reinforces this idea majestically, shining a spotlight on the sheer range of the artists sound, ranging from the somber and moving 'Amsterdam' to the full force of the anthemic 'Just a Girl', Grace Davies is an artist who understands her sound and knows exactly where it can go, all with her unique charm and personality woven intricately through it.
The Lancashire artist is someone who looks to have the world at their feet, and following the real coming-of-age moment that was this latest extended play, we had a chat with Grace Davies to find out a little more about one of the UK's most exciting artists it has bubbling beneath the surface.
Who TF is Grace Davies?
I'm 23 from Blackburn, Lancashire and I'm a singer/songwriter!
How long have you been making music?
I started writing when I was 16. I always performed but never knew how to make my own songs because I didn't play an instrument, so I taught myself piano on a little Casio keyboard on my bedroom floor by watching YouTube tutorials and writing all the letters on the keys of my piano in sharpie!
My first song was 6 minutes long – and terrible! But I persisted and ended up self releasing an EP when I was 18, which was played lots on BBC Introducing and BBC Radio 6. I wrote and recorded a song in my brother's bedroom when I was 17, and it ended up being played on BBC Radio 1 and remixed by Danny Howard! I was gobsmacked and it gave me such a drive. I grew such a passion to have my fingers in all the pies – I just wanted to know how to do everything and have my name above the door on every aspect of music and releases, and I still work hard now to make sure I'm completely involved and everything comes from me.
Why do you make music?
It's my hobby! Obviously it's my job, but it's also what I do in my spare time – I play piano, I write music and I produce songs because I LOVE it.
What are your biggest influences?
Sonically I'd say some of the ballady 1975 songs and & Troye Sivan are massive influences for my music, but lyrically I always looked up to Frances & Lauren Aquilina, who are now two of my close friends and I work with them a lot. I was a huge fan of Adele when I was younger (and still am), Emeli Sande, Sam Smith – it's quite clear I'm a sucker for a sad ballad and a raw authentic artist lol.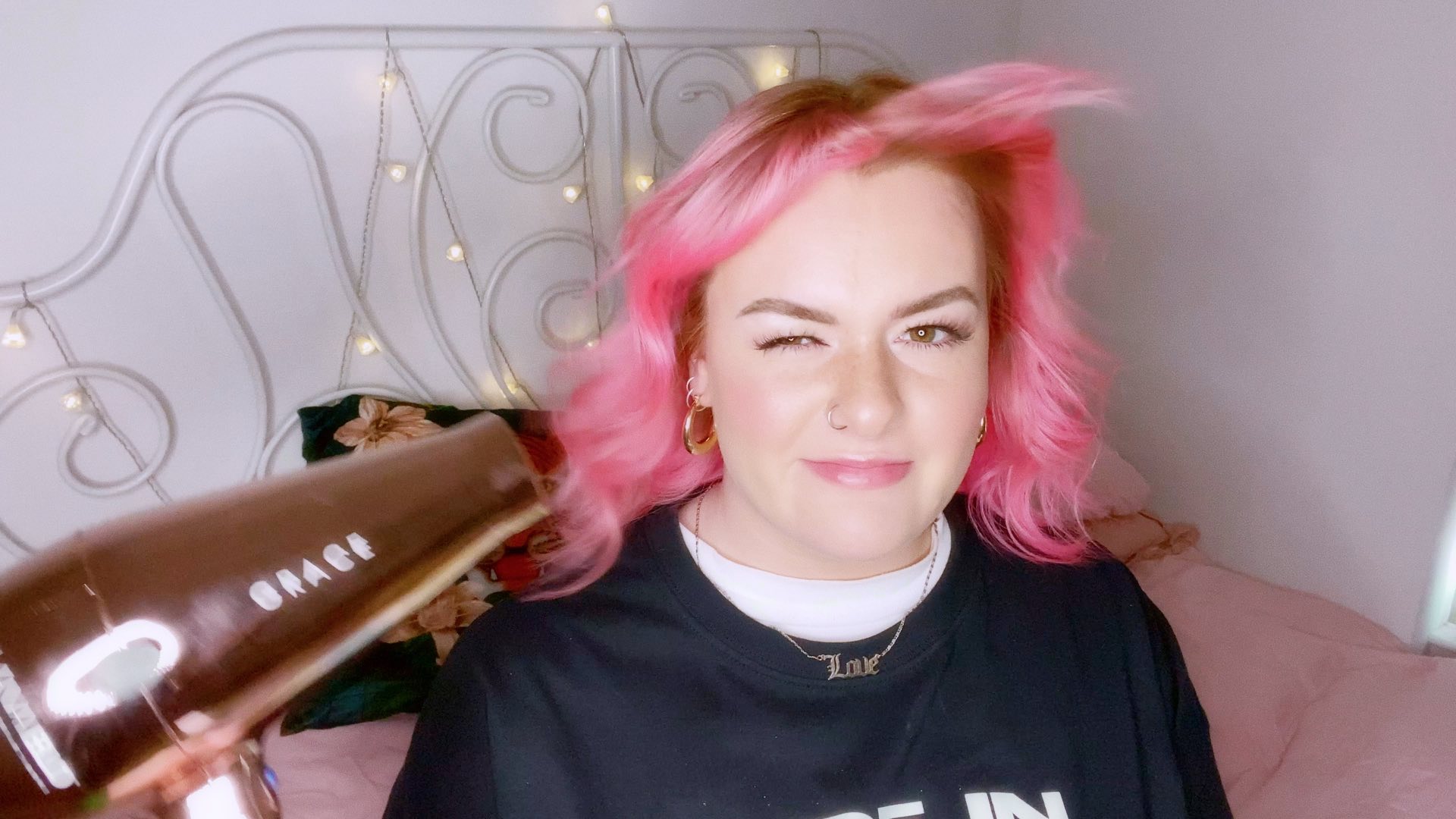 What would you say has been your best moment so far?
For sure doing a national arena tour. Every night singing to a crowd of 15,000 people and having them all sing your song back to you is a feeling like no other. I watch videos of it back and I'm like "nah, that can't be me". It's genuinely unbelievable to me that that ever happened.
How would you describe your sound to somebody unfamiliar with it?
I always use the term 'sad girl pop'. My lyrics are super honest and transparent, no matter whether it's a ballad, a bop, or a banger.
What's your dream "I've made it" moment?
I think I hit that a couple of years ago when I did my own headline shows. For around 4 years I used to sing at pubs and restaurants, music venues, weddings (you name it!) like three times a week, and although I loved performing and providing entertainment, I was mainly background music. I always used to say "one day I want someone to say 'I'm going to see Grace Davies tonight' rather than walking into a bar and going 'oh, there's a singer on!'" – so definitely selling out venues with my name above the door was a massive 'you did it' moment for me. Everything else has just been an incredible bonus.
We love your latest release 'Friends With The Tragic', what was the process like putting it together?
Thank you so much! The process was LONG. I spent 1.5 years writing the EP, from December 2017 to July 2019 when I decided which songs to put on it. All four songs were actually written in 2018, but I just kept writing in case I managed to top any of the songs. I went through a pretty turbulent time in my life whilst writing these tracks, and I think it shows in the lyrics, but actually piecing it all together was so much fun.  After finally narrowing the tracks down last year, I flew out to Stockholm to work with my producer Elias Kapari and that was INSANE. Probably my favourite part of the whole releasing process, as I always have such a strong vision of how I want my songs to sound – I'm really hands on when working on the production. We worked on the songs in one of the studios ABBA used to work in and it was just amazing. I feel incredibly lucky to have done things like that in my career.
What does the future look like for Grace Davies as of right now?
I just want to get as much music as I can out there for people to hear. My incredibly loyal fans waited such a long time to hear music, and I have such a huge catalogue now after none-stop writing for so many years, so I just want to get it released! Touring is something I really look forward to too, so I can't wait to finally be able to do that when the world has put itself back together.
And finally, who is your biggest fan right now?
It's got to be my Dad…Always has been.  Whenever I doubt myself he's always the one that reassures me why I do what I do. From dragging my keyboard through the streets of Manchester (and the rest!) when I started gigging at 16, to (probably) forcing his work mates to buy my first CD – he's my biggest champion.
Friends with the Tragic is available now.