As Hannah's Little Sister continue to beguile and surprise with their thoroughly fun and unique lo-fi sound, we caught up with the Liverpool quartet to find out a bit more about them.
Since the release of their eclectic and thoroughly memorable debut single '20' in 2018, fans of Hannah's Little Sister have been clamoring for more weird and wonderful sounds from the Liverpool quartet. 2020, for all of its problems and challenges, has been the year that the outfit have obliged with new tracks 'Bin Mouth' and the delightfully chaotic new effort 'Gum'.
The latter of these tracks is particularly intriguing, as it represents their most severely left-field and ambitious effort to date. There is an unease about the anti-capitalist track that feels like it could be about to descend beyond anything even remotely comprehensible at any given moment. Like the rest of the band's work though, there is something irresistibly captivating and lovable about it. With Hannah's Little Sister now fleshing out more aspects of their thoroughly unique and memorable sound and showing the extremes that they can push and pull it in, we caught up with the outfit to find out a little more about them and the inspiration behind the noises that they create.
Who TF are Hannah's Little Sister?
Us! Ash, Meg, Nina and Will.
How long have you been making music?
We've been together for three magical years <3 
Why do you make music?
Because we are DIVAS.
What are your biggest influences?
CBBC, Tracy Beaker, Abba, Eurovision, Good scran, all of our lovely pals.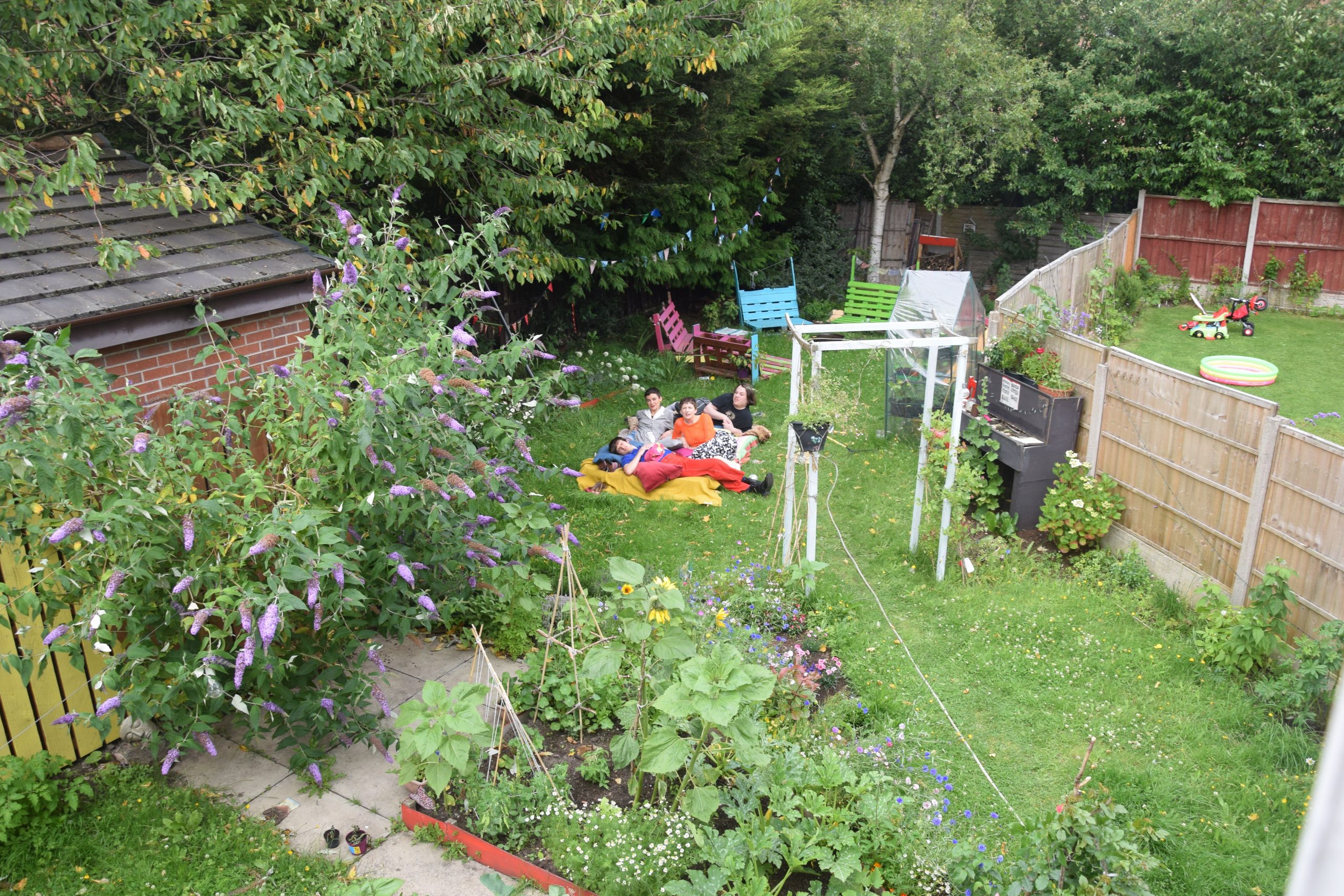 What would you say has been your best moment so far?
Supporting one of our fav bands Guerilla Toss at Soup Kitchen in Manchester! We got free soup and also to chat to them all and they were all well lovely and so was the soup.

How would you describe your sound to somebody unfamiliar with it?
A complete mess.
What's your dream "I've made it" moment?
Eurovision Song Contest 2021
We love your new single 'Gum', could you tell us some more about it?
Gum is about consumerism and how it's constantly distracting us from ourselves and from the state of our society/country/government/world etc. all of the things! I think I kind of wrote it to remind myself there's a difference between what I want and need to what I'm being told or shown I should want or need. We're encouraged by the big boys in power to become addicted to the materialistic things and social media, because it's a great way of keeping us under control as a society that continues to put money in a small number of very rich people's pockets. We're knowingly brain washed and we all feel powerless to change a fake world we've accepted and I just think it's NAFF. So go pirate our single!
What should we expect from your debut EP EP.mp3?
Unnecessary wailing, a cornucopia of rants, a bombastic racket and a cheeky blast beat.
And finally, who is your biggest fan right now?
Rishi Sunak.
EP.mp3 is out November 20th via Heist or Hit