We had a chat with soul-influenced electronic-pop artist HEBE and chatted about everything from long distance relationships, to her biggest influences and her native Amsterdam.
Emerging artist HEBE is no stranger when it comes to defying the odds. The Dutch singer-songwriter is maintaining a long distance relationship, travelling regularly between her homeland and Uganda, and latest single 'Out Of Sight' is a reflection on this situation. The track is pulled from her forthcoming debut album 'Cards On The Table', and when you consider the unique perspective that the artist has and the promise that her music up to now has shown, right now feels like an exciting time to be HEBE.
Ahead of this release we had a chat with HEBE and found out a little more about her situation and the path that she has taken to get to where he is now, both personally, and as an artist.
Who TF is HEBE?
A singer-songwriter and pianist from Amsterdam, who also loves photographing, filming, editing, walking in nature, cycling and performing (though talking on stage not so much).
How long have you been making music?
As a little girl I would sit behind the piano for hours trying out melodies and lyrics. My first songs were quite dramatic with really simple accompaniment. Never used any of these songs (I did play some of them with my first band), but I can still remember all melodies and lyrics. At the age of 17 I got accepted at the Conservatory of Amsterdam and learned new skills as a musician and songwriter. After graduating I released a first collection of songs under 'HEBE'.
Why do you make music?
In my music I try to connect different facets of my personality. I can be open, but also introvert; I know what I want, but I can also suffocate in doubt. I am looking, as everyone else I believe, for balance and music is my instrument to do so.
What are your biggest influences?
My imagination gets going by great stories and visual beauty.  Some of my big influences have been Van Morrison, Bon Iver, Nina Simone and James Blake. But also movies like 'Lost in Translation' and 'Her' or books like 'Segou' by Marise Conde and 'The Silk Roads' by Peter Frankopan all tell a story or create an image that inspire me.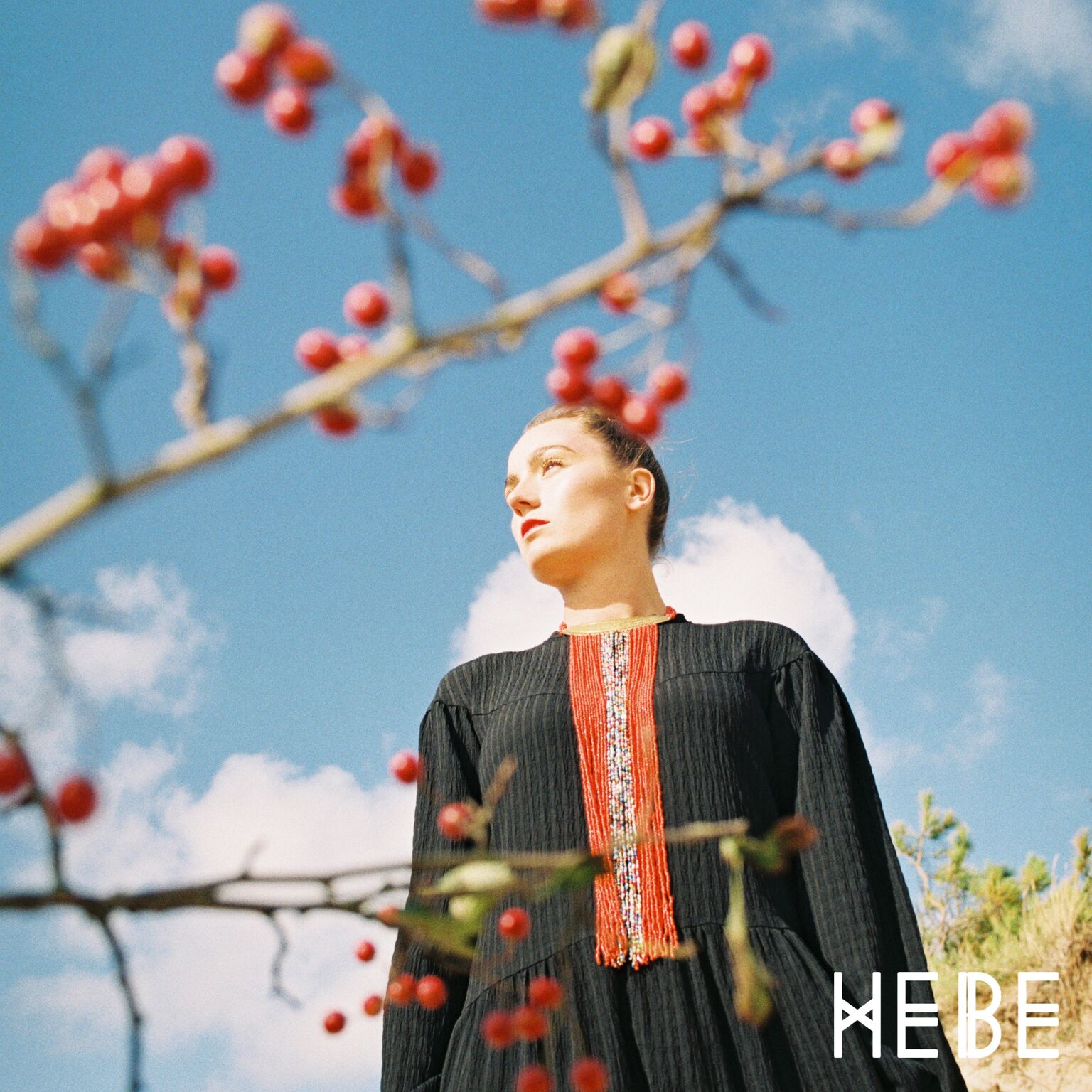 What would you say has been your best moment so far?
My two UK tours were amazing experiences. Going new places and meeting new people who listen to your music and come to see you play is really special. Also my festival show in Rabat, Morocco with Ugandan artist Sandra Nankoma was one of my highlights this past year.
How would you describe your sound to someone unfamiliar with it?
Soul-influenced electronic-pop with a melancholy vibe.
What's your dream "I've made it" moment?
To write and record a song with Bon Iver and James Blake .
We love your latest single 'Out of Sight', could you tell us more about it?
Since 2018 I've been traveling back and forth between Uganda and The Netherlands for love and I wrote my song 'Out Of Sight' about a long distance relationship. Can a love survive if you can't be physically together? During this covid19 -crisis I realised how a song can change in meaning when things change in your daily life. We are now in a situation where no one can see or touch their friends, family and loved ones and so also these lyrics get a new meaning for me.
How do you think that hailing from Amsterdam has influenced your sound?
There are many great musicians in Amsterdam and it's an exciting place to be. I feel free to be who I want to be here without judgement, so that definitely helped in creating my own sound I think. However people often tell me they are surprised when they hear I'm from The Netherlands, so not sure if I have been influenced in sound that much by growing up here.
And finally, who is your biggest fan right now?
Definitely my friends from high-school. With every new single release they send me videos of themselves dancing or singing to my new song. They've been asking for a spot as backing vocalists for years now (who knows..), so hands down these girls.