With her exciting debut EP out now, we had a chat with rapid rising Bergen pop star Hedda Mae.
As an emerging artist who is turning heads with a fresh and exciting sound, attention is quickly turned to the idea of your first release proper. Whether going down the EP or album route, fans and critics alike will often see the first complete offering that you supply them with as the measuring stick for your success, the first real test of the longevity and promise that you hold as an artist. It is a sink or swim moment.
Thankfully for Hedda Mae, this landmark is seems to be one that she has sailed over with relative ease, fleshing out her immaculately fun and memorable pop sound with a litany of upbeat and exciting contemporary pop joys. Following such a release, we sought after the Norwegian artist to find out some more about her and her new EP.
Who TF is Hedda Mae?
Who is she? She's 22 years old, and just moved out of her parents' house. In other words, really independent and cool. She also loves talking about herself in third person. She´s about to stop doing that now. I make quirky and retro pop. And I love what I do.
How long have you been making music?
I didn't really start writing music until I was 17, but music has always been a huge interest of mine. I actually took classical piano lessons for about 7 years, but I remember exactly nothing. However, I do think that learning the technical aspects of playing an instrument has helped me a lot when it comes to song writing.
Why do you make music?
Because I have lot of fun making my music. And I hope people have fun when they listen to it.
What are your biggest influences?
Mostly, I write about me or my friends' daily life experiences. It's important for me that my lyrics mean something to me, and that people can relate to them. A lot of my songs are basically rants disguised as cute melodies. I will say that this has led to some awkward situations when the people involved in whatever I sing about make the connection. Hehe. Song writing is also a way for me to put into words how I´m feeling, which then helps me deal with difficult emotions or situations. I hope my music can help others do the same!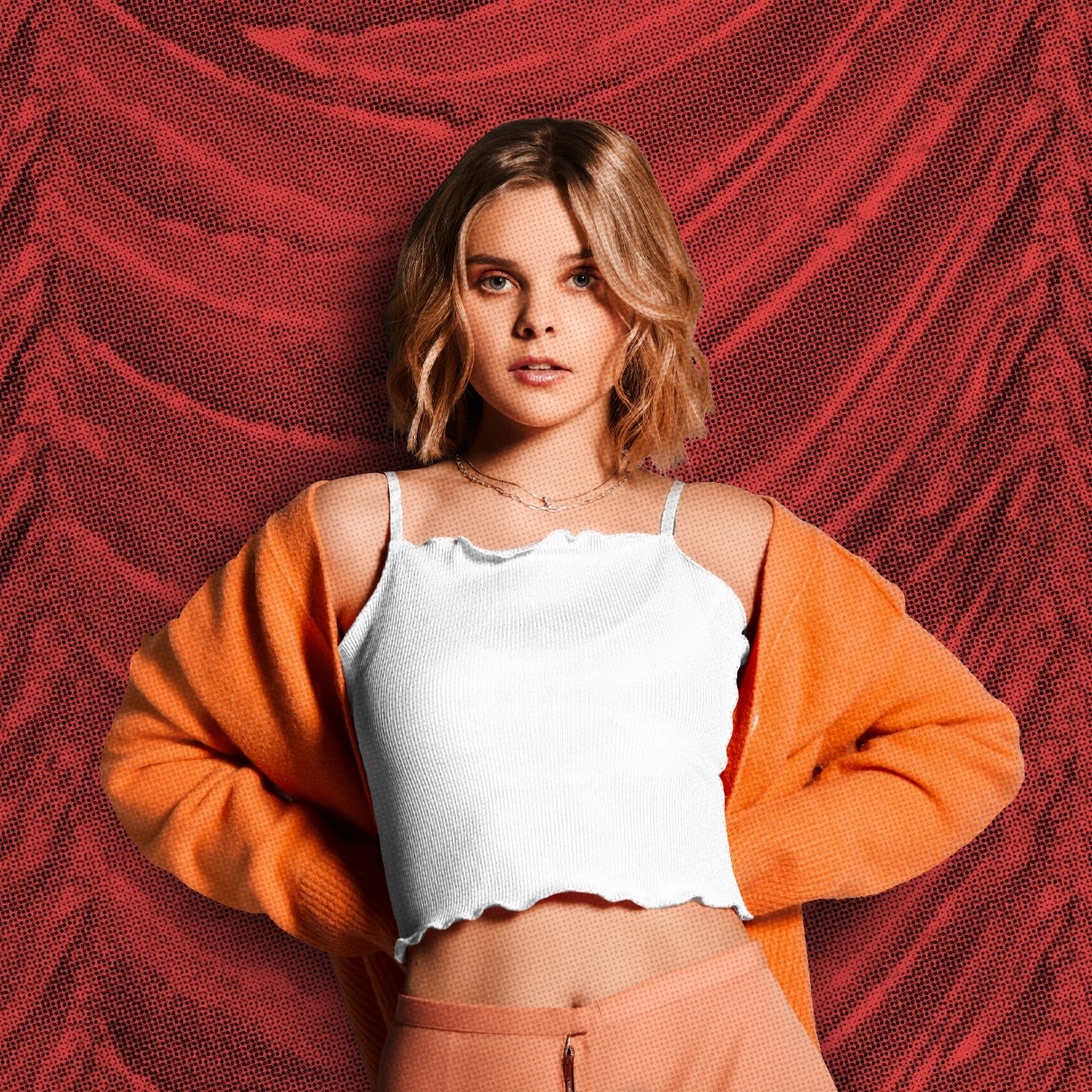 What would you say has been your best moment so far?
I think my biggest moment so far would be the first concert I played with this project, at a festival called "Vill vill vest" in Bergen last fall. It might not objectively be the biggest, but it all felt very new and big and exciting at that moment. I think it was then that I realized that this is really the only thing I wanna do.
How would you describe your sound to somebody unfamiliar with it?
I would describe my sound as when you open a fresh pack of gum, thinking it´s tutti frutti flavoured, but it turns out to be mint-strawberry chocolate chip with a hint of jalapenos. Spicy. If that makes sense. Probably not. Hehe go check it out <3
What's your dream "I've made it" moment?
I actually prefer to look at it a little differently than working towards a specific moment. Because that moment will pass by quickly. For me, it is  important to remember to enjoy the ride, because this is probably where most of my time will be spent. I truly love making music, so my "made it"-moment would be getting to a point where i can do this for a living.
We love your debut EP Introducing: Hedda Mae, could you tell us some more about it?
Thank you so much! I wrote all the tracks with Benjamin Giørtz. Together, I feel like we've shaped a sound that really shines through in all of the songs. My main goal with this EP was giving the world a taste of both my sound and personality, rather than telling a cohesive story. I think writing this projects' first single, Pride Goes Before A Fall, really steered me in the direction I wanted the EP to take. I will be releasing 2 more EPs the upcoming year, that I think are drastically different from this first one- and I can't wait to show everyone. It is, and has been, important for me to try to keep all my doors open genre wise.
What does the future hold for Hedda Mae?
Endless possibilities. I hope. But on a more serious note. I will be releasing a lot of new songs the upcoming year, so hopefully I'll get to play them live if corona let's me. Actually, scratch my answer to the "made it" question. Getting to do my own headline- tour is a dream come true for me.
And finally, who is your biggest fan right now?
I think that would be my dad. He and my mom have always been my biggest supporters, and they have been cheering me on all the way. In general, I feel like I've recieved a lot of positive feedback on the EP both from people I know and from new ones. For that, I am very thankful.
Introducing: Hedda Mae is available now.