We had a chat with Bristol's James Humphrys to find out a bit more about him following the release of brand new single 'All The Same'.
With his unique sound and appeal, Bristol's James Humphrys is an artist who has been cultivating a fan-base around the UK over the last few years. His effervescent and colourful funk-filled dream pop sound has played a large part in that, with latest example being latest single 'All The Same',
The artist is set to release his second EP Memory Palace on July 10th, consisting of four tracks written and created off the coast of Alaska while working on a cruise ship. If his recent releases are anything to go by, the extended play should be something to keep a stark eye out for. With this in mind we figured there was no better time to have a chat with James and find out a little more the artist and his work.
Who TF is James Humphrys?
James Humphrys is a funky indie-pop groovster from Bristol, who normally gets his last name spelt incorrectly, so 10 points to you Clout!
How long have you been making music?
I've been making music since I was about 8 I guess.. So 16 years?! 
Why do you make music?
It's hard to not to sound cliché but I think I've always found it slightly hard to articulate myself fully so music has sort of given me a voice and is something I consider a big part of my identity. It's also an outlet and a huge focus which is endlessly satisfying. The idea of being able to create something special from absolutely nothing is also kinda crazy really.
What are your biggest influences?
My friends are a big influence and also day to day life and experiences. But some of my biggest musical influences would be the bands I loved during my teens such as Foals and Bombay Bicycle Club. One of my favourite bands at the moment who I'm heavily influenced by is the Australian band Parcels. I've seen them live multiple times and they are just so tight and it's always a brilliant, well-crafted show that makes me want to go out and make music.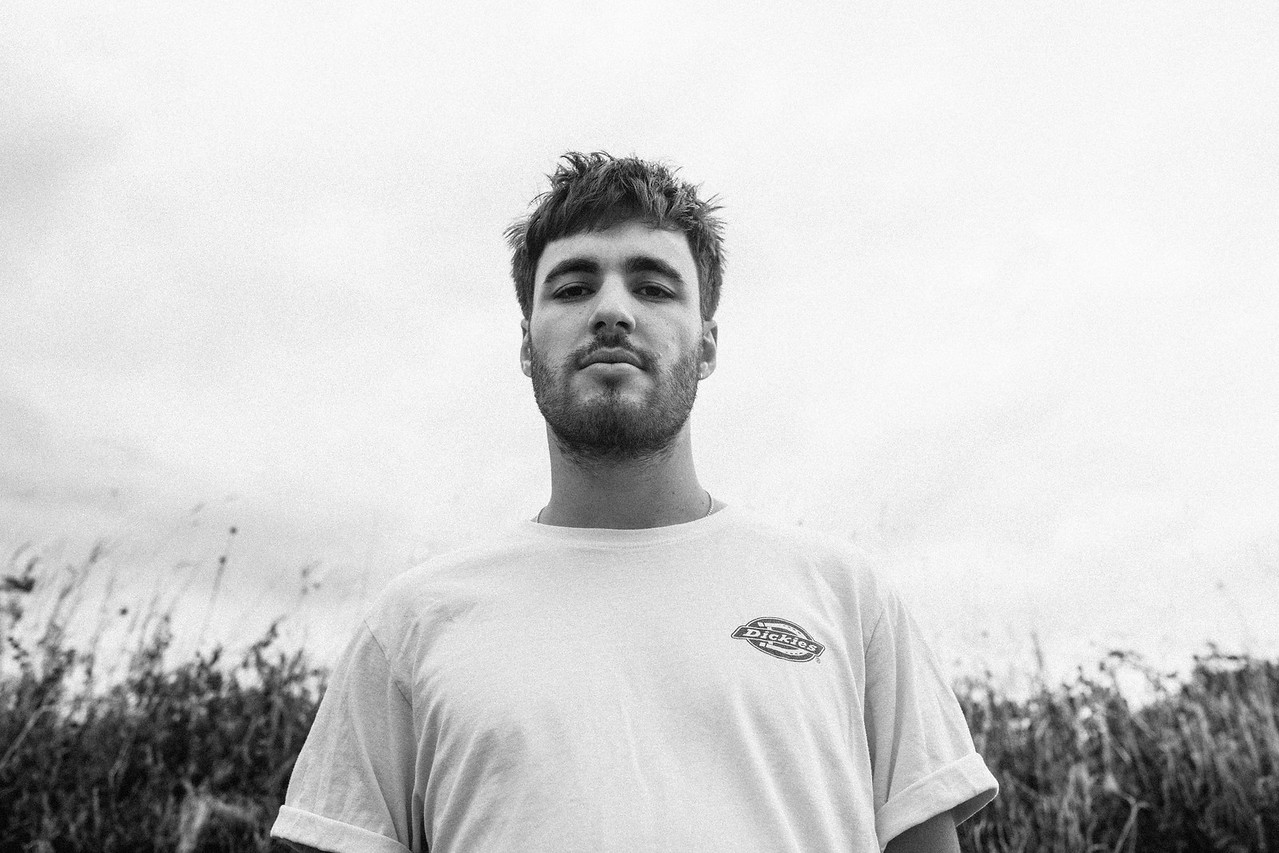 What would you say has been your best moment so far?
I'd say my best musical moment so far would be selling out my first headline show in Bristol with the band. It was at the start of summer and there were people singing the songs back to me and it was a brilliant vibe.
How would you describe your sound to someone unfamiliar with it?
I've often described my sound as a tropical dream sandwich, so I'll stick with that for now to maintain some continuity for the newcomers.
What's your dream "I've made it" moment?
I reckon walking into one of my favourite record stores and seeing my vinyl on the shelf would be a big "I've made it" moment. I've also loved the NPR Music Tiny Desk Concerts, so doing one of them would definitely be up there also.
We love your latest single 'All The Same', could you tell us some more about it?
Thank you very much! The song was written in a cabin during my time working as musician on a cruise ship around Alaska. It's the opening track of the EP and it's an anthem and reminder to ones-self to allow things to be okay. To trust and believe in something when it's good and to not always look for reasons why it shouldn't be.
What should we expect from your forthcoming EP 'Memory Palace' as a whole?
As a whole I think you can expect an EP that is cohesive and balanced. Each track feels and embodies something different when I listen anyway. It's a collection of songs that will get you up on your feet and distract you for 15 minutes. Everyone I have played it to has had a different favourite song so far, which is good news I reckon..
And finally, who is your biggest fan right now?
At the moment it would probably have to be my Dad. I'm isolating back at my parents' house at the moment so it's the first time I have properly released music whilst living with them. He often knows about any playlists I'm on or features before I even know about them. Big up Julian!
Memory Palace is available on July 10th.