We found out some more about alt-pop singer-songwriter Jay Moussa-Mann following the release of the lush, sunny single 'One Summer's Day'
Blessed with a unique lyrical flair and and a lush, nostalgic sound, Jay Moussa-Mann has been gradually establishing herself as one of alternative pop's best kept secrets over the last few years, building a stellar catalogue of thoughtful, unique sounds.
The latest of which is the artist's brand new single 'One Summer's Day', a track that encapsulates the nostalgic sheen of her magnetic and captivating sound. The track has a really sweet, conversational feel to it, as the artist effortlessly wades through a narrative of summer, love and exotic cars. 'One Summer's Day' is just the latest in a long line of examples of the distinctive talent that the artist has for writing, and her soft, rousing sound, and we had a chat with Jay Moussa-Mann and found out some more about the origins of her sound and what else she has planned.
Who TF is Jay Moussa-Mann?
I've always hated this question – but that's probably due to the fact that I don't really know who I am to be honest. You'll find this with a lot of kids who grew up between countries, a mixture of two different cultures. I spent my entire energy growing up trying to be accepted either into the Turkish culture (we lived in Turkey for some of my childhood and my dad is Turkish-Cypriot) or the British one. It didn't work. I think Jay Moussa-Mann is someone who writes songs to make her feel accepted and happy and hopefully her songs do that for others too on some level.   
How long have you been making music?
I remember being quite young and being on a family holiday trip in Cyprus with my older sister and her family. I was in the back of the car and I was making up a song, looking out the window. Then I heard my sister whisper to her husband "Oh that's so sweet! She's writing a song!" and I realised I'd been singing out loud and I felt very embarrassed. I've been making up songs and singing all my life. I tried to give the career thing a go in my late teens, it failed miserably. I got myself in an awful state mentally and got tied up in some bad relationships. So I decided that was it. Locked it away in a drawer. Like the stuff I really wanted to do. Until the day that a radio presenter called Bob Fischer played me on the BBC Introducing show on our local BBC Tees radio. When I was emailed saying my song would be played on the radio, I never expected the presenter to be so kind about my voice and my songwriting. It made me want to try songwriting again and try styles and develop in a way I had never allowed myself to before.  
Why do you make music?
I think first and foremost, I make music for me. I find my songs give me some peace and make me feel happy when I'm struggling with something. They help me process difficult moments in life. For example, Green Toyota, a song that is not released yet, although there is an acoustic version on my YouTube channel – that song helped me deal with a difficult situation. It was like, because I told a story, it told me a story back and that story became real. And I think on another level I would like my songs to do that for someone else. I process my life through some of my favourite songwriters, currently Maisie Peters. When I'm going through something and no one around me can relate or get through to me, her song can. I hope I can do that for someone someday.   
What are your biggest influences?
I'll probably get hate for this but give me a chance – Taylor Swift. She was massive when I was at school and I paid absolutely no attention to her music or her whatsoever. I just wasn't interested. Then years later when she came out with 1989 I remember my husband Kevin telling me, "Hey this is really interesting, Taylor Swift is totally switching genres from country to pop and she hired songwriters to help her do it and made a whole pivot." That absolutely fascinated me. I thought it was such an unusual and brave thing to do. And was such good business acumen. So I listened to the album and absolutely fell in love with the music. I later discovered Maisie Peters in 2018 and have been completely obsessed with her songwriting journey ever since. I'm also really inspired by songwriters like Gregg Alexander (New Radicals) – he's a brilliant songwriter and Gary Clark from Danny Wilson. Their songwriting structure and melodies are so feel-good.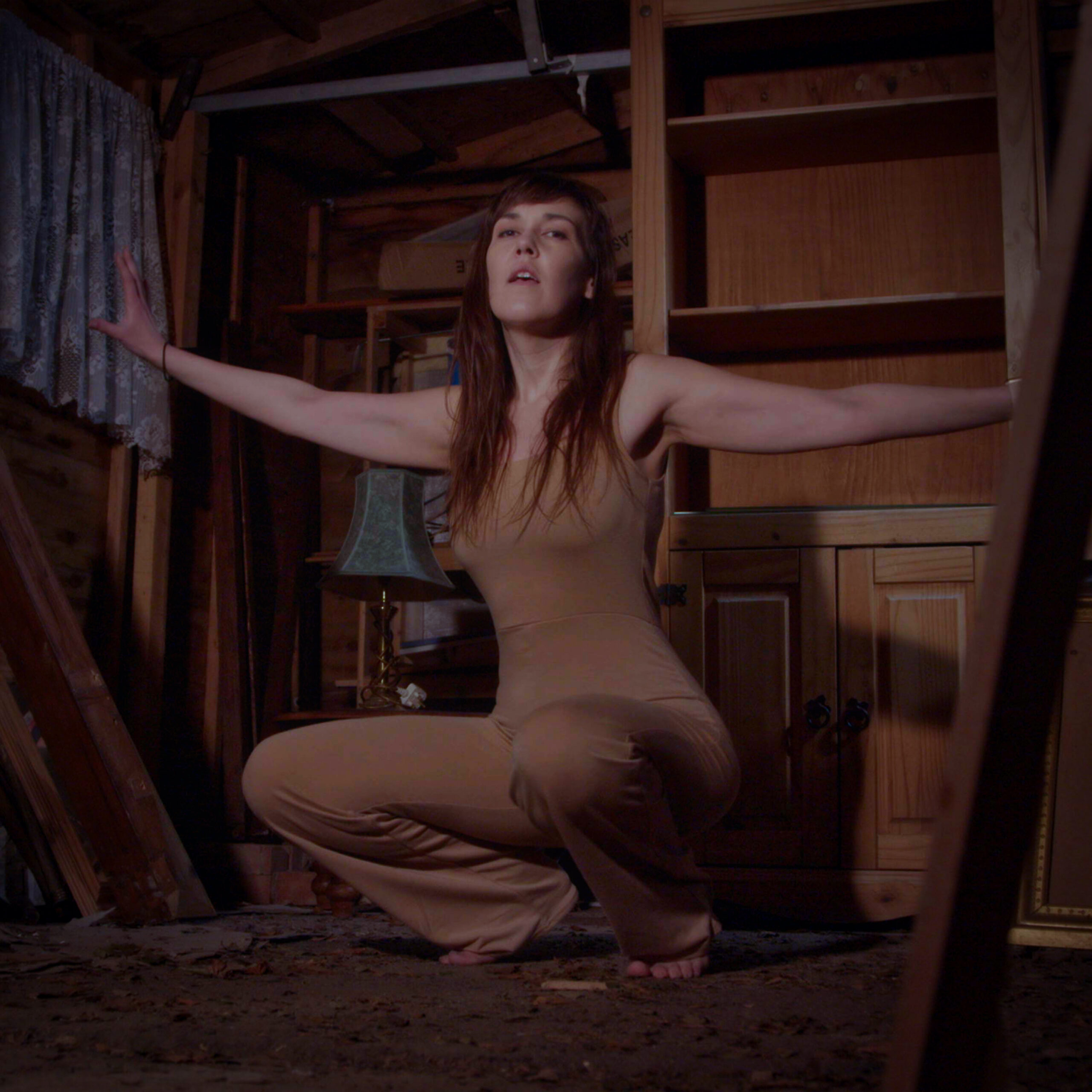 What would you say has been your best moment so far?
Gary Clark from Danny Wilson said on Twitter that my song American Tennessee was "a beautiful track". I'm printing the Tweet out and getting it framed. 
How would you describe your sound to somebody unfamiliar with it?
Catchy pop hooks with guitars and synths melodies  
What's your dream "I've made it" moment?
Playing at Red Rocks? Or Grand Ole Opry?
We love your new single 'One Summer's Day', what more can you tell us about it?
Thank you! The story revolves around this guy and his posh car. It's based on a true story. I was taking my driving test in Turkey. Met this guy, he lived abroad but was in Turkey for the summer and actually offered to let me keep it while he went back to Germany for 6 months or something. I declined because we were just friends and it felt weird. But to this day I think – should I have kept the car? It was a REALLY nice car…haha
I think the song stems from a time in my life where I felt truly free and independent. I had moved back to Turkey for a while, I was getting my driving license there, making new friends and going out all over the place with them. I'd lived quite a sheltered life in some ways and this summer I felt like a grown up for the first time. 
What else do you have planned for the near future?
I'm getting the last few songs ready for my upcoming album, which I was able to make with the Do It Differently Fund through Help Musicians. Still don't have an exact release date on it but that will be my focus once it comes out and I guess booking live shows and getting the songs out there. 
I've also recently started hosting a podcast about Women in Music Production through NARC Magazine, a local culture magazine. Episode 1 is out on their channel. It's called She's Doing It, So I'm Doing It and I interview women who are producing their own music or co-producing. There's always a breakdown section where they go through a project they're working on and show how they created the sounds. So far I've interviewed Lisa Murphy a producer in Newcastle and Cortney Dixon an artist and producer, also from Newcastle. I'm learning loads from it, it's a real privilege to talk to such talented artists and producers. 
And finally, who is your biggest fan right now?
Probably my border collie puppy, Indy.