We had a chat with Lola Young, who's soulful sound has her earmarked as one of the UK's premiere emerging talents.
Effortlessly gifted both as an engaging and emotive storyteller, and a soulful, raw, singer. Lola Young has rapidly established herself as a uncompromising, precocious talent in the UK music scene.
Boasting nuance and a emotional range and deftness that belies the 20-year-old artist's years, Lola seems to have the world at her feet, and tracks like 'Blind Love', 'None For You', and her expressive new single 'Ruin My Make Up' only seem to cement what many already know. Lola Young is set for huge things. We had a chat with the emerging star to find out a bit more about the artist and her future plans.
Who TF is Lola Young?
Lola Young is me!! Hi.. I'm Lola. Not much to say to be honest apart from writing a few songs here and there haha.
How long have you been making music?
I've been making music since I was around 13, writing songs and recording, and then I got signed to Island Records when I was 18, and I started putting out music.
Why do you make music?
I make music because it's my only outlet. It helps me understand things about myself and the world around me a lot more.
What are your biggest influences?
My biggest influences at the moment are artists such as Frank Ocean, Anderson .Paak, Prince, Joni Mitchell. Quite a few artists have influenced me but I'd say that they definitely vary day to day depending on what mood I'm in lol.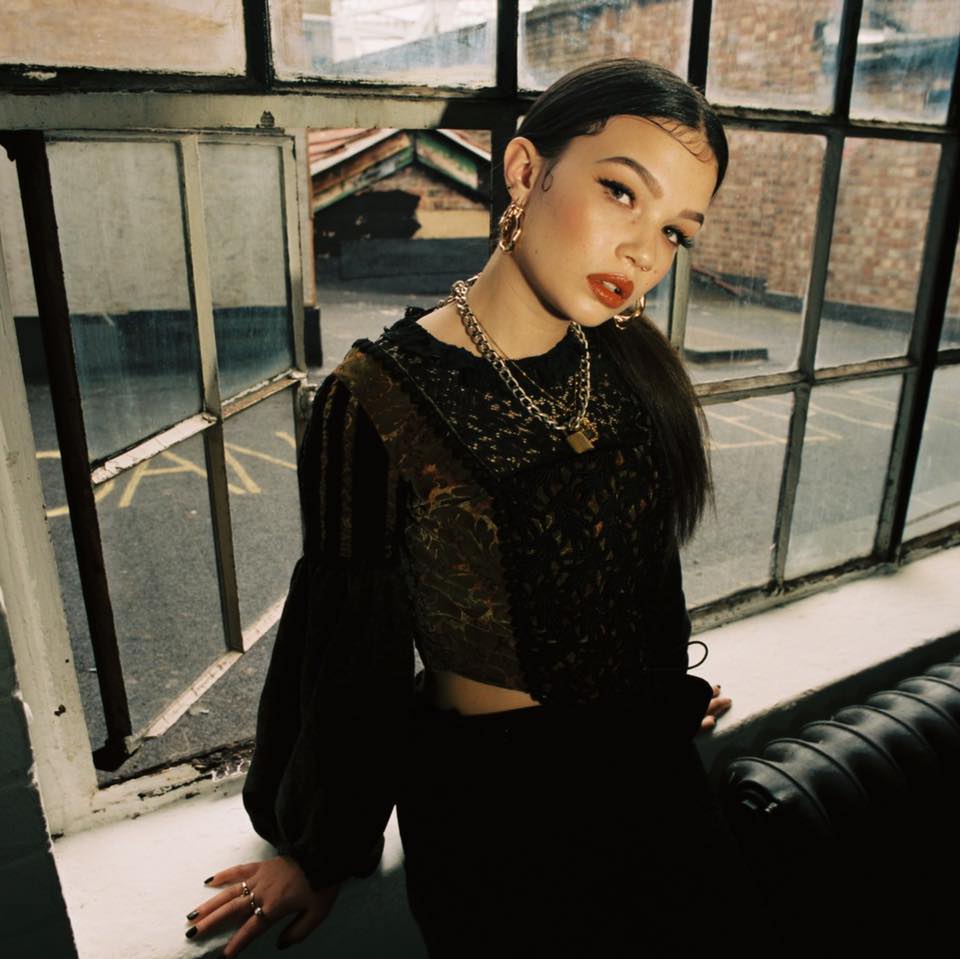 What would you say has been your best moment so far?
My best moment so far has been meeting my managers, they are the sickest guys ever, apart from when they annoy me. No but seriously, meeting them and just going on this journey with them has been pretty incredible. I've shared so many fond memories with them and I am excited about our future together.
How would you describe your sound to somebody unfamiliar with it?
I would say my sound has massively developed over the last year but at the moment I'd say it has quite cinematic retro, and moody elements whilst still being slightly pop. But only slightly lol. The best way I could describe it is probably a mixture between r&b, singer/songwriter and something else in the middle of that somewhere. Sorry, I'm really bad at describing things.
What's your dream "I've made it" moment?
A Grammy.
We love your new single 'Ruin My Makeup', what is the story behind it?
I wrote 'Ruin My Make Up' about the duality of myself, and me trying to find answers in the world around me. But it also touches on my vulnerability in the chorus, I am basically saying I have no time to cry about love or about anything because it will only ruin the front I put on in order to protect myself.
What plans do you have for the rest of 2021?
Hopefully gigging, I miss playing live so much, so that would be amazing if things went ahead. And then I have a lot more music coming out and in the meantime I will be writing and creating as much as I possibly can.
And finally, who is your biggest fan right now?
I have no idea, probably someone out there in this big ass world! I hope they're doing good though, and know that I am super grateful they exist.
'Ruin My Make Up' is out now via Island Records.