We had a chat with exciting Huddersfield indie pop band LONG ISLAND ahead of the release of their debut album infatuation's a nightmare
Armed with a trio of thoughtful, immersive and memorable initial indie pop releases, Huddersfield's LONG ISLAND quickly found themselves as one of our favourite new bands on 2022, continuing to surprise and beguile us with their three releases across the stretch of the year.
'blissful satisfaction', 'broken', and 'average' have already seen us ride around a range of emotions and moods with the outfit, ranging from the heartbroken, to the pensive, to the euphoric, immediately setting themselves aside as a band who's indie pop sound feels without boundaries or confines. January 2023 is about to see another exciting milestone for the outfit, with the release of their debut LP infatuation's a nightmare just days away. The release is sure to give us even more memorable moments, ranging from the poetic, to the anthemic, to the explosive. We had a chat with LONG ISLAND to find out some more about their journey so far and what we should expect from the outfit going forward.
Who TF are LONG ISLAND?
LONG ISLAND are Rhiannon Stephenson (lead vocals), Cameron Conner (backing vocals, guitar, production), Paddy Spence-Lewis (bass) and Jan van Beem (drums). LONG ISLAND is also a cocktail that we all enjoy and where the name came from after one too many!
How long have you been making music?
We've been making music together since early 2022 for a university project, but we've each been doing music for years separately under different aliases. We're all music/music technology students, so it was inevitable that something was going to happen together!
Why do you make music?
It's a form of escapism for us, and a way to be able to express ourselves and who we are – whether that is our current issues, our identity or even just how we're feeling. Connecting with the people around us through music is so important; as much as a song can fully express our feelings as a band, it can also impact other listeners massively.
What are your biggest influences?
Indie-pop is the middle ground that we fell upon as a band, loving artists like Fickle Friends, Pale Waves, The 1975 and Valley – these were huge influences in the creation of this project. But we all have such a wide variety of influences ranging from electronic music to folk to jazz. The big melting pot of all these styles together is what makes our music sound like us.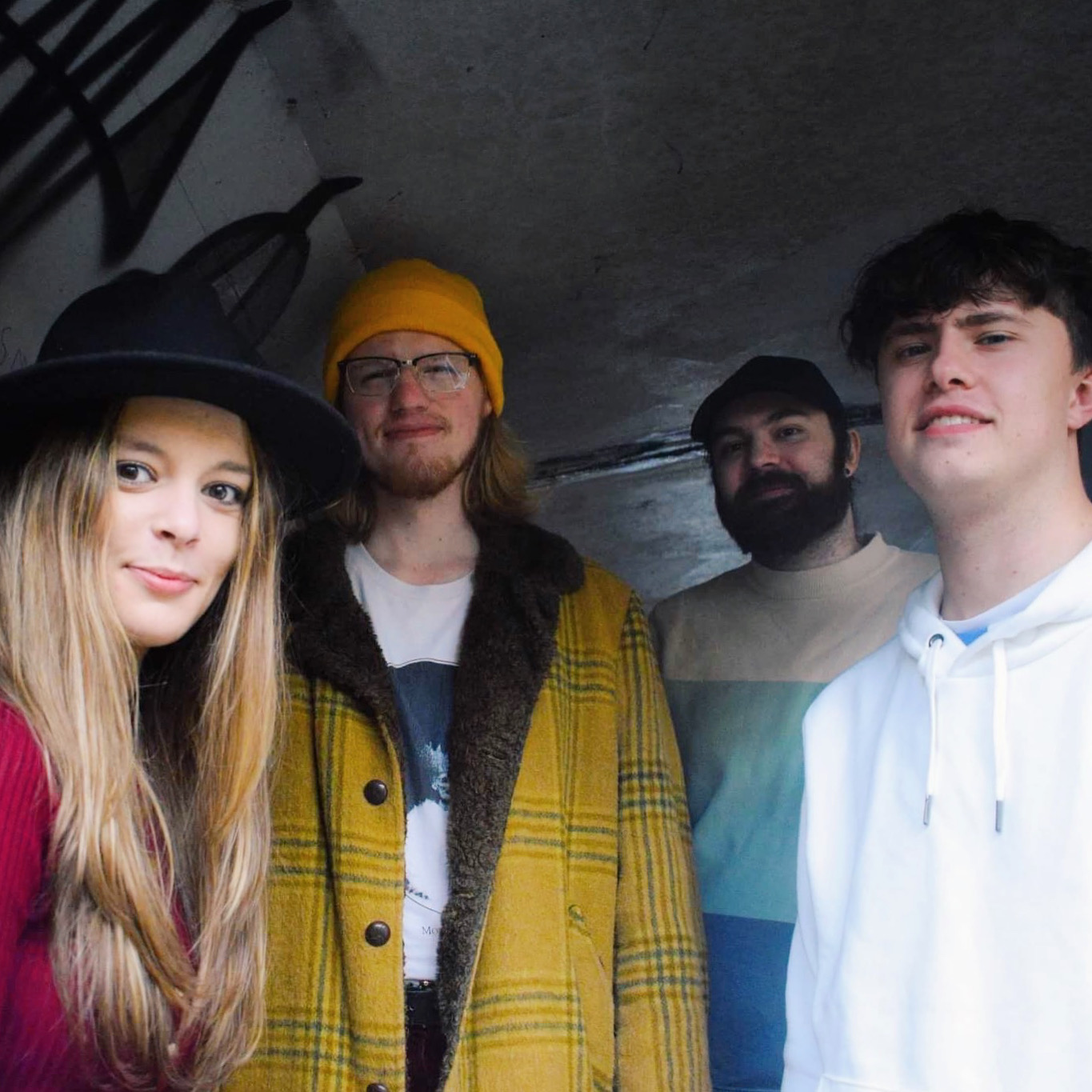 What would you say has been your best moment so far?
Its so hard to pick just one moment! Seeing everyone's feedback so far from hearing our music on the radio, to people connecting with our music live and getting lovely writeups (especially from our favourites at CLOUT) has been such an incredible time. We've heard from so many more people than we ever expected and have achieved so much more in just a few months than we thought!
How would you describe your sound to somebody unfamiliar with it?
Punchy, clean indie pop that pulls from every style within the indie umbrella. If you love electronic music or tend to lean towards rock, there's probably a LONG ISLAND song that incorporates our love from all our favourite tracks.
What's your dream "I've made it" moment?
When we can book our first tour – it feels like the next step for us after this album cycle if people keep enjoying the music! Being able to put faces to the numbers and seeing people feeling the excitement we felt when creating the tracks is a very cool feeling.
We love your new single 'Average', what more can you tell us about it?
It spawned right at the end of the project. We had only a couple of weeks left, and we knew we wanted one last song to round up the entire project. So, we crammed into one of the university studios with our friend Brad Weston of the band TRASH and built the entire foundation of the track in a few hours – something a bit angrier and more guitar-based than everything else in the project. As soon as we finished the track, we knew we wanted it to pop off live. We're lucky it does!
What else do you have planned for the near future?
Our debut album "infatuation's a nightmare" is out January 13th – it's a culmination of everything we worked on for those few months! Alongside that our release show at Northern Quarter in Huddersfield on January 14th is going to be a blast – we're playing our entire album for the first time (and some extra new tracks too!).
And finally, who is your biggest fan right now?
Our parents! They're definitely our biggest supporters – they've been there since before the idea of releasing any of this music was a thing and have been there at almost every show since we started. We can't thank them enough for being there.