We had a chat with fierce and exciting independent alt-pop talent Mia Mormino and found out some more about her
Mia Mormino has always been an artist who does things her own way. Fearless, independent, and with her own sound and style that sets her apart as a unique and special talent, the artist is uncompromising in her vision for herself and the empowering nature of her writing and her sound.
A perfect example of this is the artist's fiery and impactful new single 'Joan of Arc', a multi-faceted and layered release that has recently been given even further purpose thanks to the questionable decision making of the US Supreme Court. The track encapsulates everything that Mia Mormino is. An unflinching, defiant, melodic, and hugely seismic release that packs an all-encompassing sense of power and gravity. Mia is a potent voice for a generation that seems to have their wings clipped at every turn, a figure of rebellion, backlash, transformation, and a decidedly engaging and exciting artist. We had a chat with Mia following the release to find out some more about the artist and her incredible sound and writing.
Who TF is Mia Mormino?
Mia Mormino is an independent rockstar in the making. She's fearless with her lyrics/themes and undeniably authentic. She is, without a doubt going to change the world with her music one day. I am Mia Mormino!!
How long have you been making music?
Professionally, I've been making music for about four years, and I've genuinely loved every second.
Why do you make music?
I make music for two main reasons. One; is to use my voice, experiences/lyrics, and platform as a helping hand to those in similar situations. Two; as my freedom. I use my music as a voice, a much more confident, daring, and honest voice than the one used in my daily life. With my music, I can unapologetically speak up, something that's difficult for me to do outside of this art form.
What are your biggest influences?
My biggest influences right now are Halsey, Lady Gaga, Etta James, Peggy Lee, Dinah Shore, James Blake, Labrinth, UPSAHL, Beyoncé, and so many more!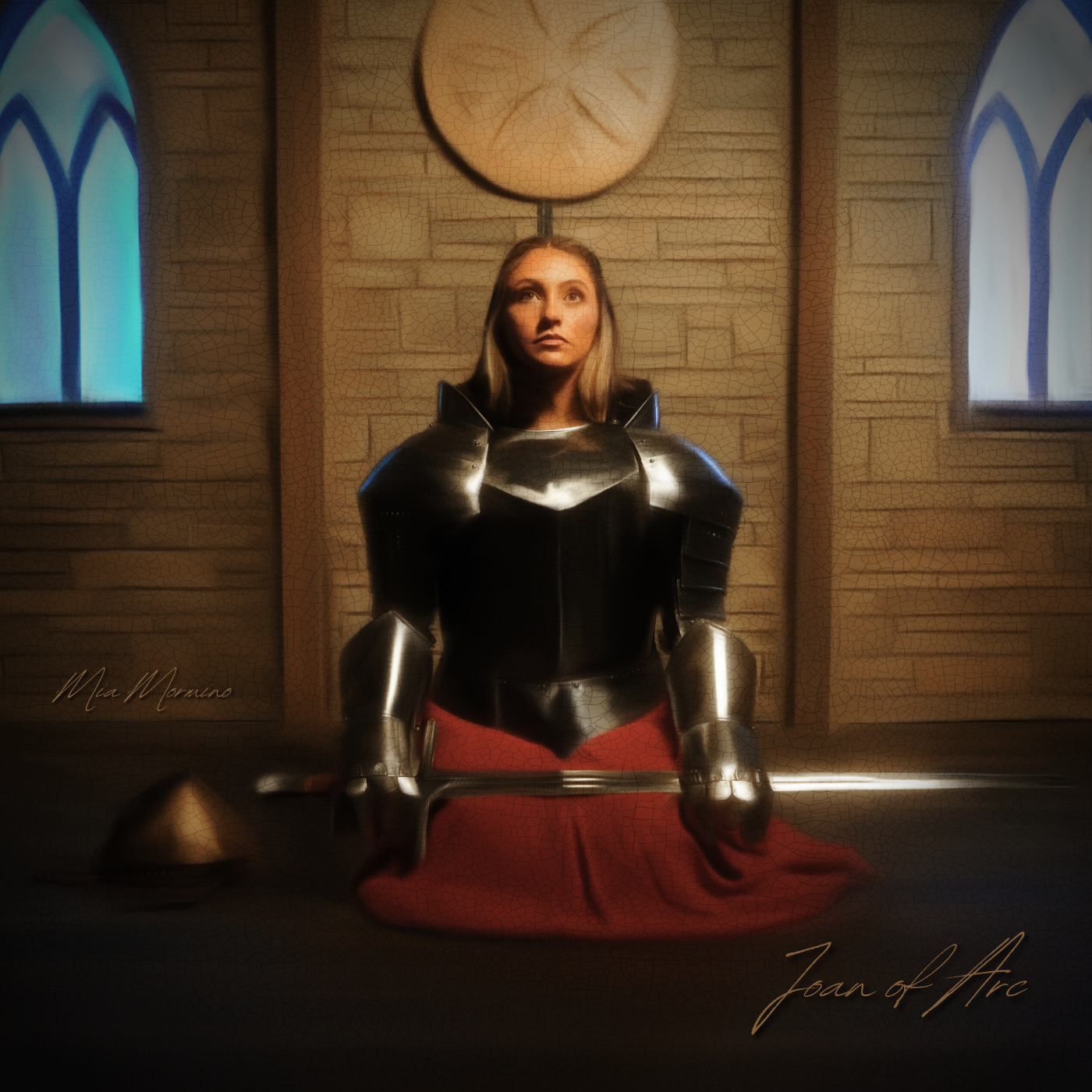 What would you say has been your best moment so far?
So far, my best moment has been selling out my show at The Viper Room's main stage, with over 200 people. I NEVER thought I could achieve a number as crazy as 200 tickets sold, so when I did, I exploded with excitement.
How would you describe your sound to somebody unfamiliar with it?
I would say my sound is like one massive bowl of soup. There are ingredients of angst, sorrow, empowerment, and seduction. But regardless of the song style and genre, the themes of authenticity and honesty are constant throughout.
What's your dream "I've made it" moment?
I have many "I made it" moments geared up in my head (I even have the phrase "I made it" tattooed on my arm). Still, the recurring one is the moment I'm able to go on tour across the world, sell it out, and connect with thousands of fans. That has been my dream since I started my career, and I will keep going until that dream is a reality.
We love your new single 'Joan of Arc', what more can you tell us about it?
Thank you so much!!! I'm thrilled you love it! This song has many layers of meaning, and as time has passed, those layers have continued to stack. I've had this song in the vault for a while now, debating when I should release it, how I should release it, etc. But recently, the Supreme Court's heinous decision-making has added a new layer of meaning, pushing me to release this now. This song represents rebellion, transformation, and the journey of reclaiming the power we've always had but are often times manipulated into thinking otherwise.
What else do you have planned for the near future?
I'm having my first out-of-state show in Chicago, and I couldn't be more thrilled. I live in Los Angeles, but all of my family is back in Chicago, so being able to see them, have them see me perform, and be in my hometown will be such a special event! So if you are in the Chicago area on September 15th, get your tickets to see me perform at Martyr's downtown!
And finally, who is your biggest fan right now?
Right now, I'd say my biggest fans are my mom and best friend, Miranda. They know every lyric to every song of mine, have never missed a show, and support me like no other. I love them with all of my heart, and I can't wait for them to continue to ride this crazy journey with me.