Raised on YouTube but successfully graduated, we needed to find out more about the 18 year old artist…
Like the majority of young artists these days, mimi bay has been raised on the internet. A mere 18 years old, the singer-songwriter nurtured her creativity on first on YouTube, amassing an impressive following of over a quarter of a million subscribers and counting.
Hailing from Gothenburg in Sweden, bay has grafted away at her sound, releasing her first collection of ukulele-driven songs I Will Be Okay in 2017. Her sound has naturally grown with her, and now the multi-instrumentalist – aka. Mimi Bergman – has encapsulated her teen years into delicate dream pop with her new mixtape daydreams. It's time to dive into her world…
Who TF is mimi bay?
I honestly don't know. I'm 18, an award-winning over-thinker; some people would say I'm a picky eater, but I wouldn't say that.
How long have you been making music?
All my life. I've always been singing and making up songs for as long as I can remember. I started recording and playing around with Garage Band on my iPod around the age of eleven. I grew up in a musical home, so music has always been a big part of my life.
Why do you make music?
It makes me truly happy.
What are you biggest influences?
Choker, Frank Ocean, Florist, Nick Drake, Beatles, SZA and many more.
What would you say has been your best moment so far?
Releasing daydreams on vinyl. It's such a crazy feeling to hold something that came from your brain physically in your hands. I'm so happy I got that opportunity, a dream come true.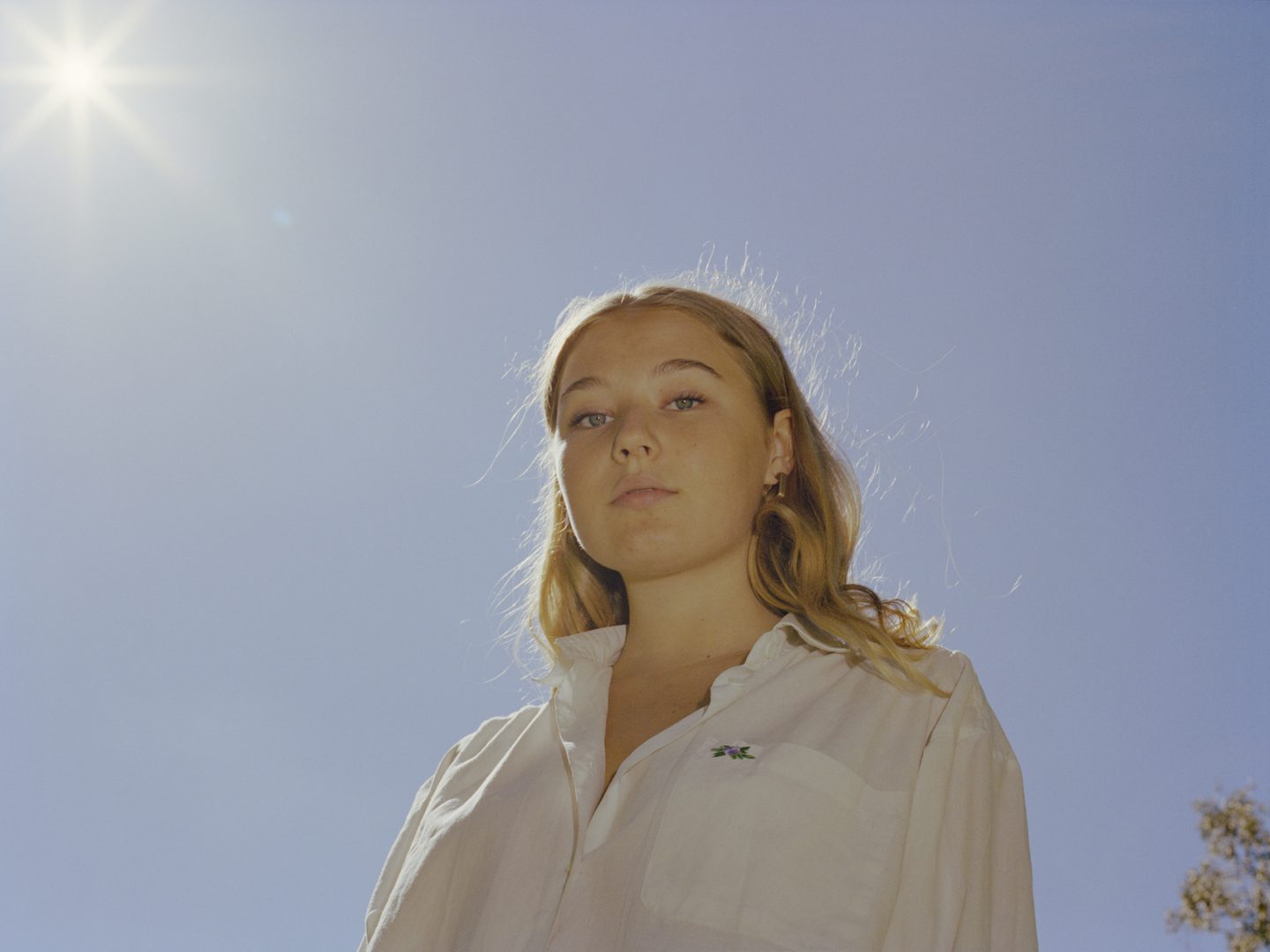 What do you want people to take away from your music?
I want them to feel something, to make my songs their own with their personal experiences and memories.
What's your dream "I've made it" moment?
Maybe playing some cool festivals like Camp Flog Gnaw or Gothenburg Festival, Way Out West or maybe working with some artists I look up to.
You started out your career on YouTube. Was it a good place for you to nurture your craft?
It was a good creative outlet. I only did it for fun at first and I'm so grateful for that time in my life, but I felt like I had to be someone else for people and I got tired of trying to be so perfect.
Now I prefer not showcasing myself like that and to only focus on what makes me happy instead of what others want from me, and hopefully someone else finds happiness in that too.
We love your new mixtape daydreams; could you tell us a bit more about it?
daydreams is a collection of songs chosen by people who follow me. Ever since I made the first demos in late summer 2018, I've looked for context for these songs so it feels great to finally get them out there.
I added '2am apollo' to the mix because it means a lot to me; holds a lot of memories. 'wyd' is to me like feeling stuck, but being fine with it because you wouldn't want to have it any other way. 'daydream' is about feeling a little spaced out, losing grip of Earth and what is real or fake because of overthinking.
What plans do you have going forward?
Play some shows, release some songs and grow as a creator.
And finally, who is your biggest fan right now?
My mom and my close friends – they're very supportive which means so much to me.
daydreams is available now.